Safaree Samuels Allegedly Proposed To Erica Mena and Ex-Girlfriend With the Same Ring
Love & Hip Hop: Miami star, Gabrielle Davis, blasted her ex-boyfriend, rapper Safaree Samuels by posting alleged screenshots between the two. In the conversations, he confessed his ongoing love for Davis and claimed he has no plans on marrying Erica Mena, even though the two are engaged. Despite Mena initially defending her fiance, she seems to break things off with him as she has removed his last name from her social media pages.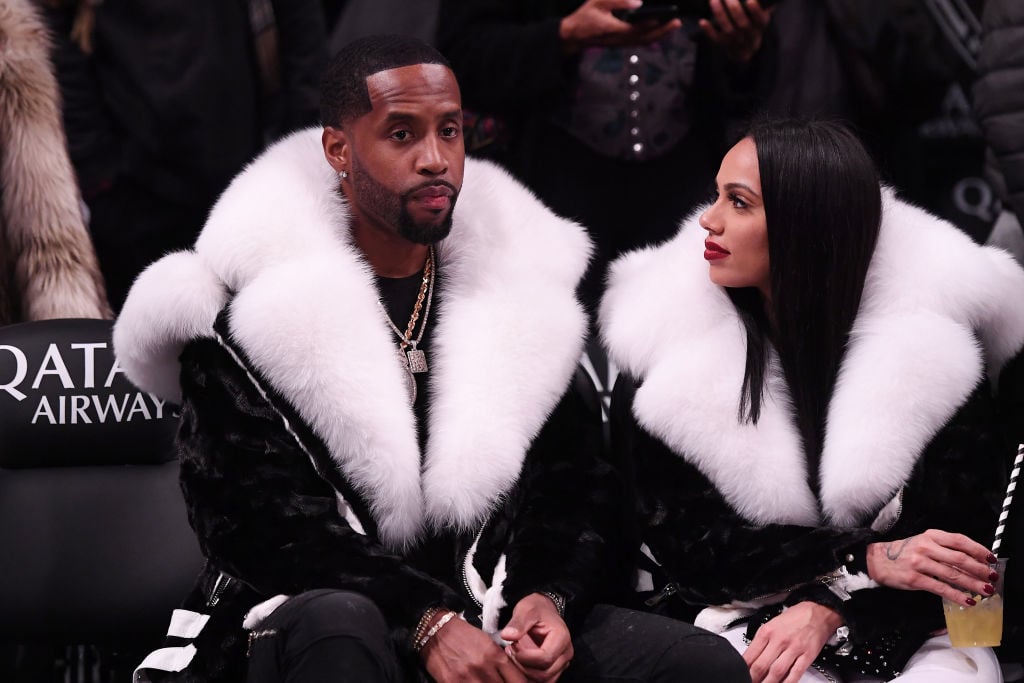 Davis called blogger Tasha K to discuss her side of the story and maintained she is not lying about anything or looking for attention, although the motive behind posting the messages in the first place is unknown. Did Samuels live a double life with Davis or did Mona Scott script this for the new season of Love & Hip Hop? Keep reading to find out more about the Davis, Samuels, and Mena love triangle.
Gabrielle Davis described her and Safaree Samuels' relationship
In the interview, Davis claimed she dated Samuels briefly in 2016, and they kept in touch after breaking up. She said they reconnected in the summer of 2018 in Jamaica, and Samuels repeatedly flew back and forth from New York to Jamaica to visit her. However, allegedly he said they could not date because they lived in separate places.
In October 2018, she decided to introduce Samuels to her friends. They told Davis that Samuels showed them a ring he had, as he allegedly planned to propose to her. However, they ended up getting into a big fight, and he reportedly showed Davis the ring, saying she could have had it.
Davis claimed she never knew Samuels and Mena were dating, so she was extremely shocked to see he proposed to her only 30 days after he intended to ask Davis to marry him. She claimed to be even more in shock when she realized he proposed to Mena with the same ring he almost gave her.
Did Safaree Samuels and Erica Mena break up over Gabrielle Davis' accusations?
On the morning of Thursday, June 27, 2019, Davis uploaded several screenshots of alleged text message conversations between herself and Samuels, whom she has saved in her phone under "Saf." In one message, he describes how he would have proposed to Davis, including a "violin player, small choir, fireworks, and someone to release white doves."
People noticed the similarities between Davis' would-be proposal and Mena and Samuels' engagement. When Samuels proposed to Mena, he had R&B group 112 singing in the background. He also hired a violin player, and they enjoyed fireworks afterward. Also, in the leaked messages, Samuels claimed he does not plan on marrying on Mena.
Mena initially defended Samuels and accused Davis of lying to ruin their relationship. However, on the next day, she uploaded a video of herself walking over roses and broken glass, presumably sent by Samuels. She also went live on Instagram where fans noticed she was not wearing her engagement ring. Mena has removed Samuels' last name from her social media pages and deleted some pictures of them together.
The rapper responded to the allegations by publicly apologizing to Mena in a series of tweets. He said he couldn't lose her and admitted he "made a mistake."
Follow Showbiz Cheat Sheet on Facebook!