Gabrielle Union Opens Up About Why Her PTSD Is On 'Overdrive'
Plenty of celebrities are involved with important causes that help others. Most of the time, they just want to help those less fortunate, but something the need to help stems from something deeper. Sometimes they are driven to help because they've suffered a similar experience.
Gabrielle Union is a talented actress. She is also the victim of a brutal rape. The experience has left her battling a serious case of PTSD. Still, Union is using what she learned from her experience that horrible night to advocate for other victims. 
What did Gabrielle Union do before she was an actress?
Union was born in Omaha, Nebraska, but grew up in California. She was an excellent athlete, playing soccer, basketball, and running track. She continued to play soccer in college, and planned to go to law school.
It was during an internship at an L.A. modeling agency that Union caught someone's eye. They offered her a modeling contract and she agreed, planning to use the money to pay off student loans. 
Eventually, her agent discovered that Union had a hidden talent–acting. Her first role was on the high-school sitcom, Saved By the Bell. Union has since starred in films and television shows, including Bad Boys, Bring It On, and Breaking In. Union continues to work as an actress, but devotes much of her time to advocating for rape victims.
What happened to cause Union's PTSD?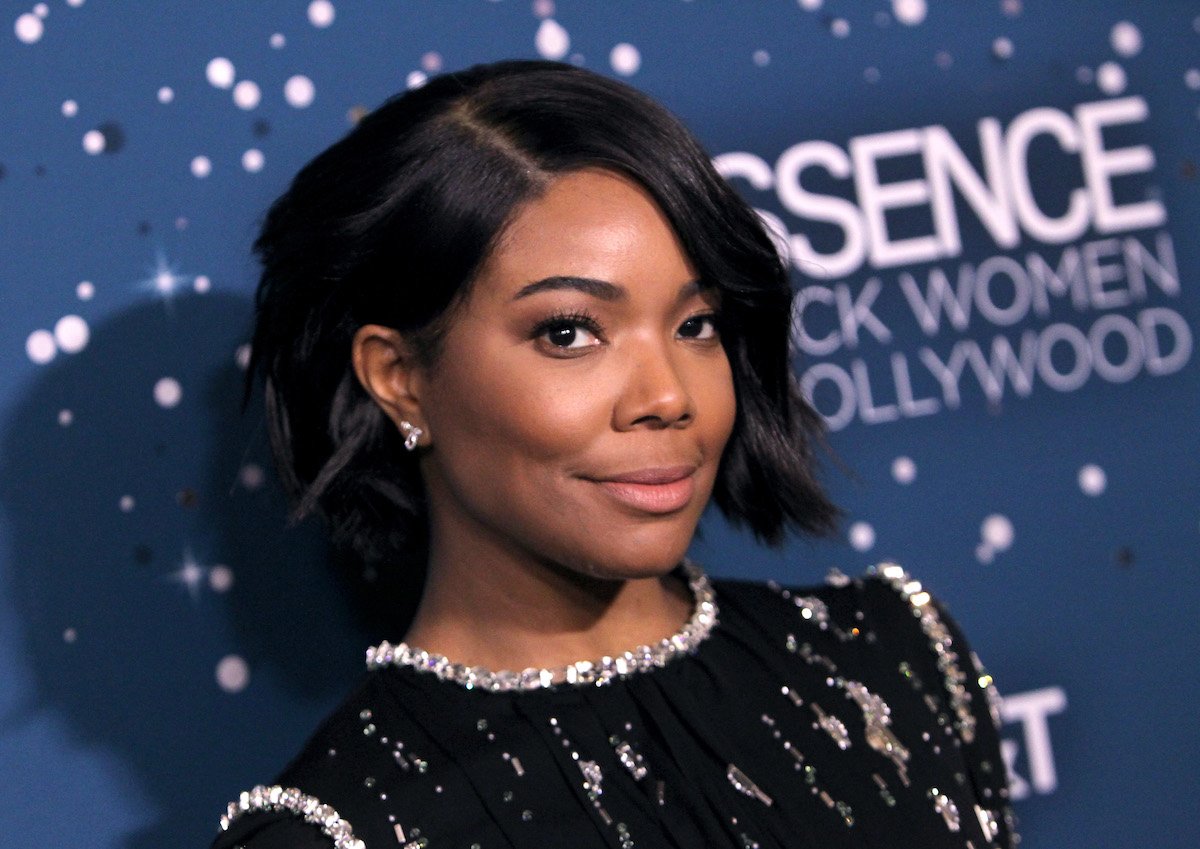 When Union was 19 years old, she was brutally raped at gunpoint. Union was working at Payless when a gunman came in demanding money from the register. He then dragged the young Union to the bathroom, where he raped and beat her. At one point, the rapist put his gun down. He actually asked for Union to hand it to him, but she grabbed it and tried to shoot him. Union recalls: "I grabbed that mother-f-ing gun and I shot at him."
She missed, but received a bigger beating for her attempt. She was convinced he was going to kill her. She couldn't believe it when he suddenly became very calm, and asked how to get out of the store. The rapist struck again a few days later, hurting another young woman at a different store. Within the next week, he turned himself in.
Union says the experience made her thankful that she lived in an affluent neighborhood where the police took her case seriously. They were very understanding and helped her as much as they could. As an advocate for other women who have been raped, Union has seen it go the other way too many times. Too many victims get blamed, and too many of those victims are black.
The actress also says she was thankful that she did not know her rapist. She recalls attending group therapy after the trauma, and finding that most of the women in the group knew or were related to their attackers.
How does Union manage her PTSD?
RELATED: RELATED: Gabrielle Union Reflects On Her Past Rape to Spotlight Police Inequality
Since the rape, Union has struggled with PTSD The anxiety is overwhelming at times and the actress struggles to find peace. The pandemic and recent racial events have pushed her PTSD into overdrive for the past several months.
She said: "The combination of a pandemic and this racial reckoning, alongside being inundated with [images of] the brutalization of Black bodies, has sent my PTSD into overdrive. There's just terror in my body."
Union relies on her own coping methods to deal with this intense anxiety. First, she recognizes when the feeling is triggered and might be getting out of control. Then she steps back and breathes. She then runs through all the different outcomes of the current situation and develops a plan to combat those possible outcomes.