Gabrielle Union Was a 'Tremendous' Basketball Player Before 'Love & Basketball' and 'Bring It On'
Being a professional actor involves a lot more than just playing pretend. The prestigious career requires public speaking competence, confidence, and the rare ability to seamlessly slip into a different persona, fooling audiences — and perhaps themselves! — for hours at a time.
While trained stuntmen can help with the more risky endeavors a role may require, actors often find themselves having to become skilled dancers, athletes, and singers on top of their other duties. 
It's no wonder that many of our favorite stars have previously dabbled in other professions, building up their skill sets before ultimately hitting the screens. For Gabrielle Union, a basketball background perfectly prepared her for two breakout parts. 
Gabrielle Union balled her way into fame
Union's road to acting was far from linear. The current TV and film star began as a sports-loving kid in Omaha, Nebraska. Although her family moved to California when she was eight, she still didn't set her sights on Hollywood. Instead, she powered her way through high school and attended three different colleges, building up her resumé for a future that she expected to spend at law school. 
According to IMDb, Union picked up an internship at a modeling agency to help her pay off her accruing college debt. Although she was there to assist with shoots, it wasn't long before agents noticed her natural charm and wanted her in front of the camera. The prospect of a steady gig was too tempting to resist, and Union's modeling work led to the discovery of another inert talent: acting.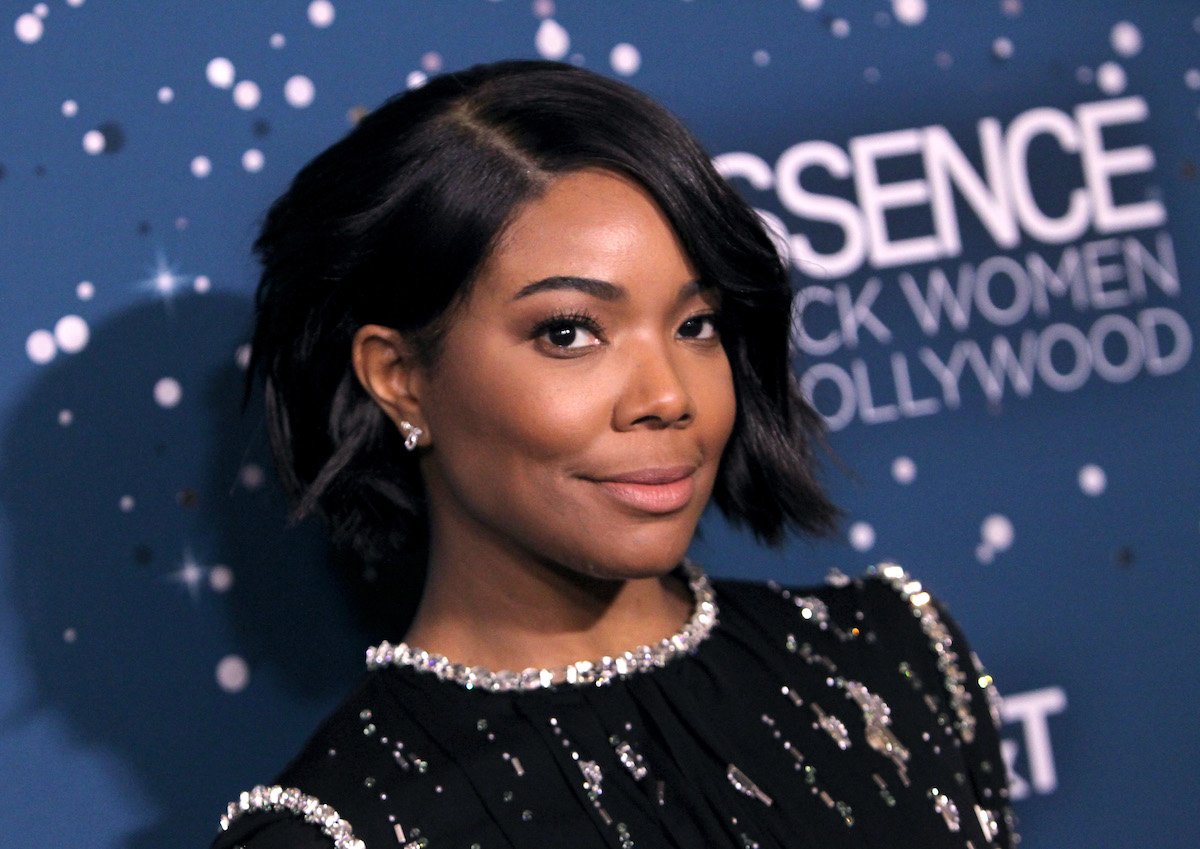 The young star found her way onto the sets of sitcoms like Saved by the Bell and 7th Heaven, playing small, recurring roles. It wasn't until 2000 that Union would receive one of her first big breaks — the part of Shawnee in the award-winning film Love & Basketball. 
The same year saw the debut of perhaps her most beloved work, Bring It On. For some, Union seemed to come out of nowhere… but the actress feels she's been training for sports-centric roles her entire life. 
The actor claimed to have real-life athletic chops
Union has frequently alluded to her successful sports history in interviews. Though The Undefeated was able to verify that Union was a member of an all-conference basketball team, an interview with the Steve Harvey radio show called her actual skills into question.
After recapping the cringe-inducing drills and lay-ups Union performed for the show, The Undefeated decided to investigate Union's claims further. 
It turns out that Union's roles surrounding basketball are less of alter egos than they are homages to her past. According to her high school coach, Union was "by far the quickest player […] and one of the best athletes in the conference." A former teammate spoke of her with admiration, noting her competitive and "feisty" spirit. 
As it turns out, Union wasn't exaggerating on Harvey's show… she was just a little rusty. 
Basketball continues to play a role in Union's life
It's been a while since Union took on a courtside character, but basketball remains a large part of her life. Her Instagram occasionally features clips of the actor balling out.
More recently, however, she's been sharing content focused on her adorable daughter and successful career. After years of cheering on her husband and former NBA all-star Dwyane Wade, she might be ready for a time-out. 
Though her previous skills are undeniable, it's safe to say that Union did not peak in high school.