Gabrielle Union's 2 Zoom Beauty Tricks Are Splurgeworthy
By now, we've all dealt with Zoom calls. Even though we're working remotely, we want our coworkers to see us looking our best over a video call.
However, it's not always easy to look good while video conferencing. Poor lighting, awkward angles, and low-quality webcams can all add to an unflattering video. Even celebrities aren't immune to this, and when people in the public eye look good on a video call, there's buzz.
So for the average person, how do you make yourself look good in a video call? Actress Gabrielle Union has her methods to still be stunning on a Zoom call. And with the time she's spent on camera, she would know a thing or two about making herself look good.
Gabrielle Union's rise to fame
Union has been acting since the 1990s. Her first roles were on sitcoms, and she worked on various shows until she received her first two film roles in 1999, in the teen movies She's All That and 10 Things I Hate About You.
In 2000, she landed the role of Isis in Bring It On, for which she received her first-ever award: the Black Reel Award for Best Supporting Actress. In 2003, she got her first lead role in the movie Deliver Us from Eva, which earned her another award from the BET and nominations for the Black Reel Award and NAACP Image Award.
She continued acting throughout the 2000s, and by 2013 she achieved her first lead television role on the BET drama Being Mary Jane. Since her start with small sitcom roles in the 90s, Union has maintained a consistent and solid portfolio of acting work.
Gabrielle Union's activism and family
On top of acting, Union has been involved in feminist and anti-racist activism. She has advocated for survivors of rape and abuse, spoken publicly about politics and women's reproductive health, and even discussed her personal experiences with racism.
She's even written books: a memoir titled We're Going to Need More Wine in 2017, and a children's book about non-traditional and mixed families entitled Welcome to the Party. Both of these books have received critical praise, and show that Gabrielle Union has many talents.
What inspired Union's children's book? In 2014, years after marriage with football player Chris Howard — according to Union the marriage was not a "sound choice" — Union married NBA player Dwayne Wade. She became stepmother to Wade's three children from other relationships.
In 2018 they decided to have a child together via surrogate. Because surrogacy isn't the normative option for starting a family, Union wanted to write something that would celebrate less common family structures.
Gabrielle Union's beauty tips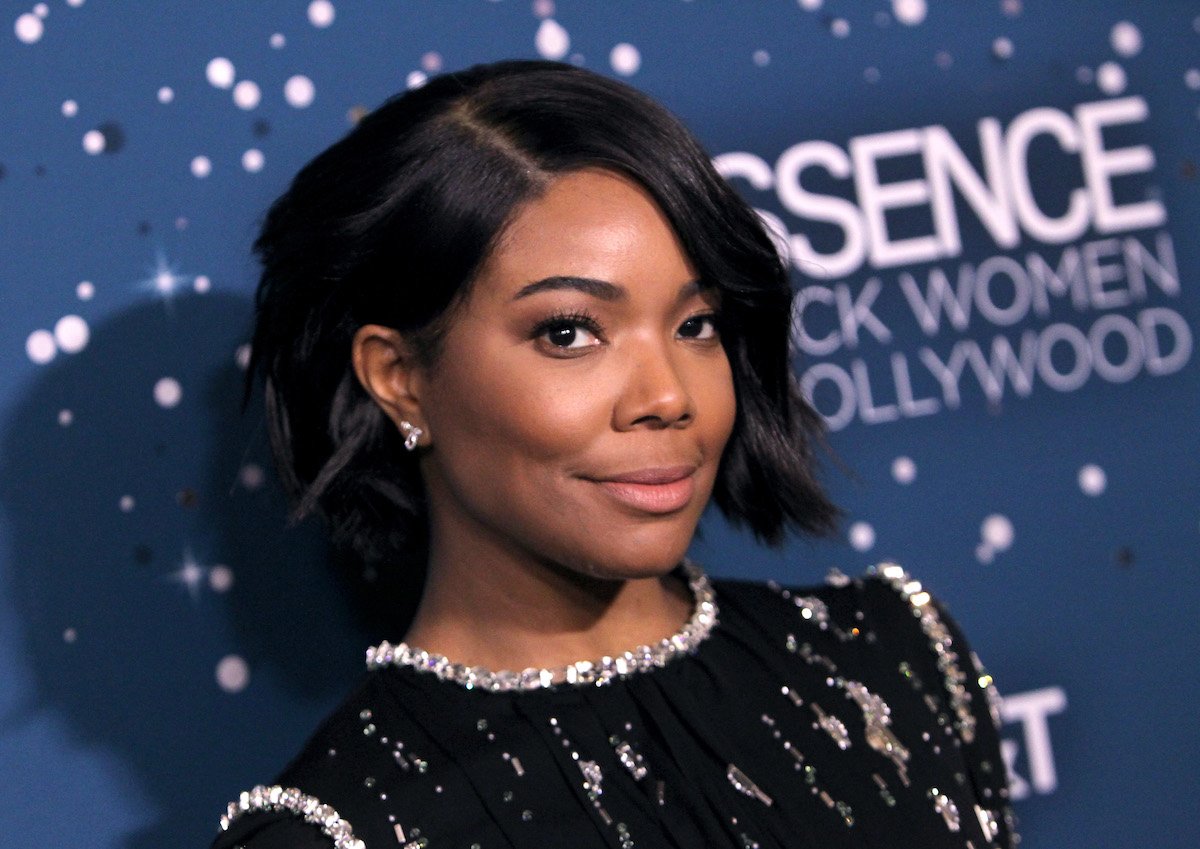 Union recently posted an Instagram photo of herself and daughter Kaavia in the Clover cheerleading costumes from Bring It On. Fans were impressed that Union could still pull off a costume she wore 20 years ago.
But on a Zoom call, where it's hard to look good, what does Union do? In a conversation with New York Magazine, she revealed two beauty products that help her look great in video conferences.
The first thing she recommends is the Sun Stalk'r Instant Warmth Bronzer from Rihanna's Fenty Beauty line. According to Union, "it's very easy to use when you have a baby and kids running around in a household," and "it blends well and lasts all day."
The second product that Union recommends is the Pat McGrath Labs Lip Fetish Lip Balm. She especially likes to use it when she "needs a little oomph for my Zooms or just for myself," and she loves that it's both "a hydrating lip balm and a lipstick without being goofy." She recommends the whole Pat McGrath line, but this lipstick is a particular favorite.
You may not be an actress with experience being on camera, but you can still use Union's beauty tips to look your best in Zoom calls. Union still looks amazing today, so you can be assured that she knows what she's talking about.