Gage Edward Is Suing Jeff Lewis for Custody of Their Daughter and Wants Her Name Changed
The former couple is still trying to figure out custody of their daughter and now Gage Edward is suing Jeff Lewis. The lawsuit is for custody but also to change her name. Find out why the Flipping Out star said the name change is "crazy" and more.
Jeff Lewis and Gage Edward broke up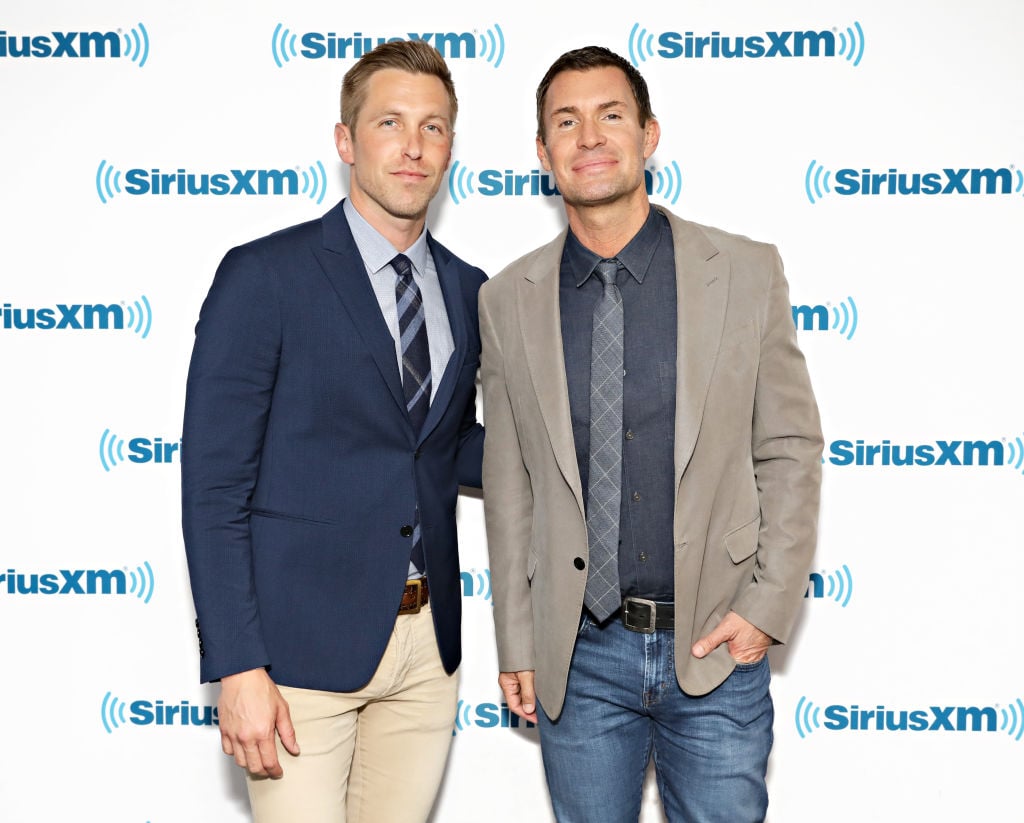 Lewis announced on Jeff Lewis Live that their relationship is over in 2019. "This has been a long time coming. We were in separate rooms a significant portion of last year, so it was kind of like a roommate situation," he explained.
The former reality star explained the reasons they stayed together. "I think the reason we hadn't ripped the Band-Aid off and separated is because a) we had the baby and neither one of us want to leave the baby and then b) financially, it wasn't the best time because I have four properties right now — three of which are in construction and one of which is sellable," Lewis said.
Edward and Lewis have moved on to dating other people. Edward also left Jeff Lewis Design. They have struggled to figure out custody.
Lewis talked about struggling to co-parent
The Flipping Out star admitted that they weren't having an easy time co-parenting. He talked about that on the radio show.
"I have begged him to try to work this out together, but what happens is, sometimes, in all honesty, I feel like I'm co-parenting my child with a child,"  he said, according to People.
The reality star said, "On Sunday, I literally put my face in my hands and thought, 'This guy is going to torture me for the rest of my life. I'm a prisoner.'"
The former couple reportedly tried mediation to create a permanent custody agreement. Lewis also talked about this on his radio show and complained about the money being spent on it. It looks like that didn't work because now Edward is taking Lewis to court.
Edward is reportedly suing Lewis
Lewis revealed that Edward is taking him to court for custody. He also wants their daughter's name changed.
"[Gage and his lawyer] did file a request for order, which means that we now have a hearing date," he said on Jeff Lewis Live, according to People. "And they put in all their requests, like I want 50 percent and I want child support and all that."
He also said Edward request to change her name from Monroe Christine Lewis to Monroe Christine Edward Lewis. Lewis reportedly thought this was "crazy" because Edward's legal last name isn't Edward but he uses it professionally. The father said, "[Monroe] does know her full name. She'd have to relearn it."
Edward was asked to respond and gave the statement, "I cannot comment on pending litigation."
It's still unknown whether Flipping Out will ever return. It hasn't been renewed for another season but it also hasn't been officially canceled. Lewis did say he regrets how things ended with co-star, Jenni Pulos and reached out to her. He did not get a response.