Gal Gadot's Controversial Cleopatra Casting Spotlights Hollywood's Diversity Problem
As well-received as Gal Gadot has been playing Wonder Woman, one might think that Gadot can have any role she wants without obstacles. That has proven not to be the case with her planned role as Cleopatra.
In recent years, Hollywood has made efforts to be more diverse and inclusive after decades of perceived failures in those arenas. However, some people contend that simply casting someone who is not white is not always the best solution.
Who was Cleopatra?
According to History.com, Cleopatra was the ruler of Egypt from about 51 BC to 31 BC. She was particularly well known for her romantic entanglements with Julius Caesar and Mark Anthony, the latter of which propelled her downfall.
She was said to have died by suicide using a poisonous snake. After her death, Egypt became part of the Roman Empire.
Such a dramatic story was bound to attract Hollywood, and it has done so on multiple occasions, as noted by Grunge.  One version, starring Claudette Colbert, came out in 1934 and was directed by Cecil B. DeMille, famous for biblical epics such as The Ten Commandments.
Probably the most notorious version was the 1963 movie with real-life lovers Richard Burton and Elizabeth Taylor as Antony and Cleopatra. That version was so outlandishly costly and such a troubled production, it practically sank 20th Century Fox.
Other Cleopatras include the woman billed as the first movie star, Florence Lawrence, silent film star Theda Bara, and Oscar winners Vivien Leigh and Sophia Loren. Gadot is next in line, and she is unlikely to be last in line. Her version will be directed by Patty Jenkins, who helmed both Wonder Woman movies. 
What does Gal Gadot say about Cleopatra?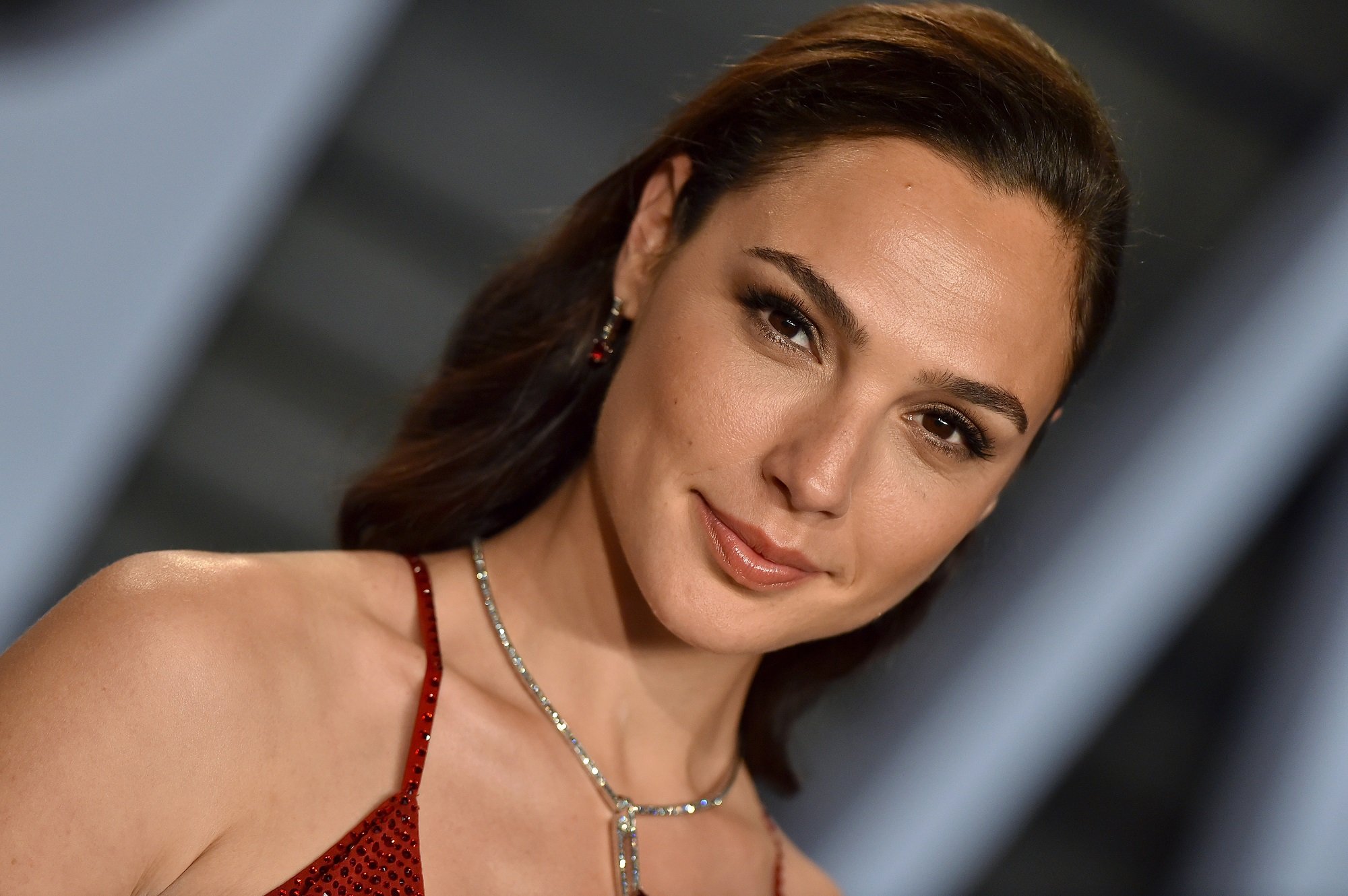 The 1963 Cleopatra attracted attention for its protracted, calamitous shoot, but the 2022 version, with a story by Gadot per IMDb, has generated controversy simply by being announced. The New York Post reports that some parties have criticized Gadot's casting because they believe Cleopatra should be played by an Arab or African actress. Gadot hails from Israel.
Gadot herself countered: "First of all, if you want to be true to the facts, then Cleopatra was Macedonian. We were looking for a Macedonian actress that could fit Cleopatra. She wasn't there. And I was very passionate about Cleopatra."
At least one historian, Kathryn Bard, professor of Archaeology and Classical Studies at Boston University, says that Gadot is correct about Cleopatra being from Macedonia. Egyptologist Sally Ann Ashton said: "She probably wasn't just completely European. You've got to remember that her family had actually lived in Egypt for 300 years by the time she came to power."
While its true historians debate Cleopatra's ancestry and appearance, the fact that Hollywood has consistently chosen white-passing actors to portray the part spotlights the industry's problems. After all, if Cleopatra could have been African or Arab, why has no major adaptation of the story featured an Arab or Black star?
What are other examples of Hollywood diversity issues?
Concerns over Gadot's casting are part of a growing movement in Hollywood to cast actors who match the roles. For example, Hispanics should play Hispanics, trans actors should play trans people, etc. Scarlett Johansson recently drew fire for insisting she should be able to play a trans person in the movie Rub & Tug until she eventually withdrew from the project when people asserted the role should go to a trans actor. 
In the past, the typical argument went that an established actor would get a role playing a person of color because the movie needed star power – someone to sell it. An example of this would be West Side Story. Natalie Wood's performance in that movie as the Puerto Rican Maria has been cited as an example of whitewashing, but in 1961, she was the only above the title star of that movie. Steven Spielberg, with his upcoming remake of West Side Story, made a point of casting a Hispanic as Maria. 
Such concerns about star power are not as prevalent today because there's a perception that stars don't sell movies anymore — franchises such as superhero movies.