'Game of Thrones': Did George R.R. Martin Tell The Show's Writers How The Books Will End?
Game of Thrones has one episode left in the eighth and final season and viewers are wondering how closely the TV show ending will mirror the ending of the (unpublished) books. It's a question George R.R. Martin gets asked pretty frequently. Historically, he's been pretty tight-lipped. But as the TV show gets closer and closer to its ending, he's opened up a bit about how the two will end, how they are the same, and how they differ.

When Rolling Stone asked him if he'll be surprised by the TV show ending he said: "To a degree."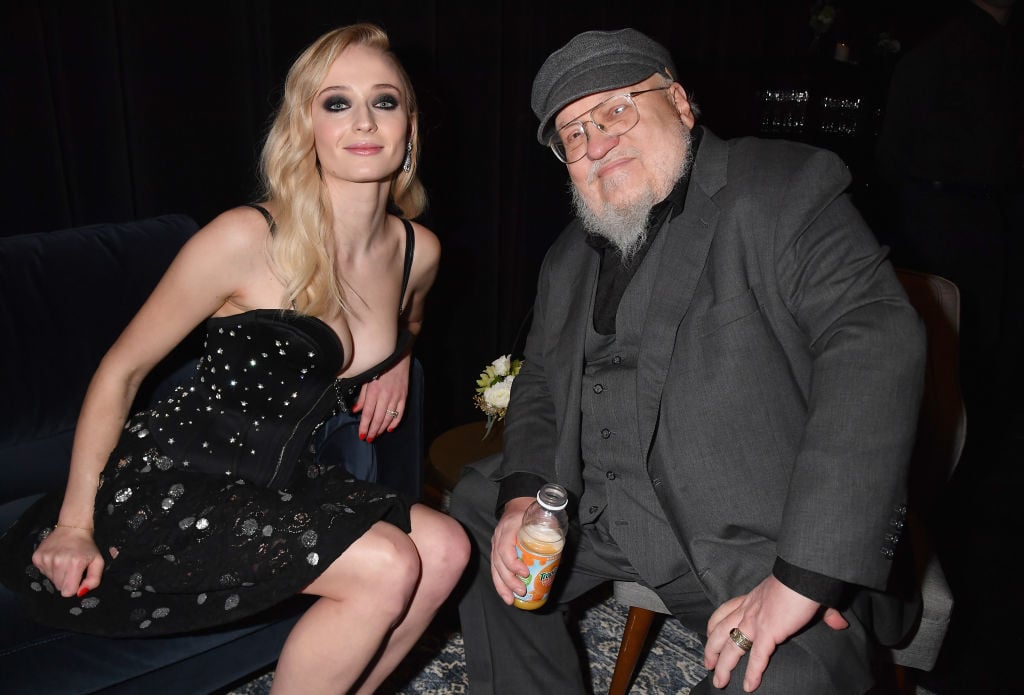 The major plot points will be the same

"I mean, I think … the major points of the ending will be things that I told them, you know, five or six years ago. But there may also be changes, and there'll be a lot added," he said.

According to Martin, he hasn't read the script or seen any footage of the eighth season. He's watching it along with the rest of us.

"I haven't read the scripts, although I've had meetings with David and Dan where we've discussed stuff," he told Rolling Stone.

So he didn't get a peek behind the curtain once the scripts were finalized, but it sounds like he very much had a say in tying up major plot points. He at least told the showrunners how his story was ending. And why would the show's writers prefer to start from scratch and create their own ending? They wouldn't. They'd be thrilled to have Martin's mind as a jumping off point.

So then the question is raised: what are the major plot points?

The two major ones are who sits on the Iron Throne and who dies. But the smaller-scale stuff like where characters end up and who learns what secrets may very well vary.

Martin has spoken before about how little changes here and there, little changes that the showrunners have written, really add up. A small change the writers might have made to Martin's original storyline several seasons ago could greatly affect the finale. For all we know, the show writers could have veered just far enough off course to not be able to write Martin's ending.

George R.R. Martin is sad to see 'Game of Thrones' end
Martin also told Rolling Stone that he wished there'd be a few more seasons.

"I'm a little sad, actually. I wish we had a few more seasons. But I understand. Dave and Dan are gonna go on to do other things, and I'm sure some of the actors were signed up for like seven or eight years, and they would like to go on and take other roles. All of that is fair. I'm not angry or anything like that, but there's a little wistfulness in me."
Read more:'Game of Thrones' Season 8 Episode 5: Was the Daenerys Plot Twist Earned?