'Game of Thrones' Fans Are Finally Going to Get What They Want – A Different Ending
Turns out Game of Thrones fans may get the ending they have always wanted. The series finale of HBO's hit fantasy drama sparked a lot of outrage among fans, with a large group calling for a complete reshoot. Author George R.R. Martin is getting ready to finish the final two books of the series and recently promised that his ending will be completely different from the show. Here is everything we know about Martin's latest update.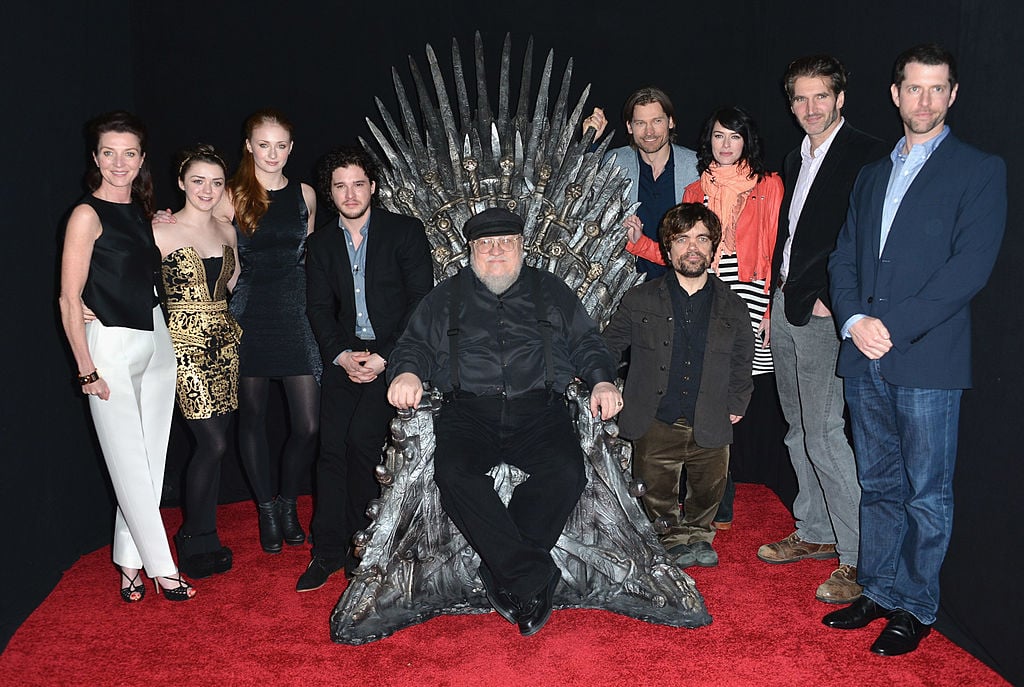 Martin talks 'Game of Thrones' ending
Martin has notoriously taken forever to wrap up A Song of Ice and Fire. But now that the series is over, the author has been able to dedicate more of his time to writing.
According to Page Six, Martin recently promised fans that he will finish the series and is working on the final two books, The Winds of Winter and A Dream of Spring. We have no idea what Martin has planned for the books, but he made it clear that his ending will be different from the show.
"People know an ending — but not the ending," Martin stated.
This is great news on multiple fronts. For starters, it is nice to hear that Martin has plans to actually finish the series after all of these years. Martin started working on the books way back in 1991 and published the first novel in 1996.
Secondly, Martin's promise of a new ending should satisfy Game of Thrones fans who were not happy with how co-creators David Benioff and D.B. Weiss ended the show last year. It may not be a complete do-over like most fans want, but it is a different ending.
Fans demand new ending
When HBO bought the rights to Game of Thrones, Martin never thought the show would outpace the source material. Martin thought he had plenty of time to finish the books before the show's finale, which obviously did not happen.
Season 5 of Game of Thrones was the last season that Benioff and Weiss adapted from the books. The final three seasons were totally off script, forcing Benioff and Weiss to take more liberty with the story.
The result was heavily criticized by fans, many of whom noticed a clear difference between the seasons that drew more heavily on the books and the ones that did not.
Following Game of Thrones' grand finale in 2019, fans were outraged by how Benioff and Weiss decided to end the story. Over 1 million fans signed an online petition to have HBO remake the final season, which will likely never happen.
But at least it sounds like fans will get an alternate ending. Let's just hope Martin's ending is better received than the original.
What about a 'Game of Thrones' movie?
What's really interesting about Martin's comments is how much HBO's plans for Game of Thrones changed through the years.
At one point, Benioff and Weiss wanted to stop the show at seven seasons and release three blockbuster films to wrap things up.
Martin revealed that the co-creators were in serious talks about the films around five years ago. But executives at HBO ultimately rejected the idea because the network wanted to stick to television.
"We produce TV shows, we are not in the cinema business," Martin shared.
When it comes to a future film, Martin explained how HBO still has the movie rights for the franchise. So, the only chance that Game of Thrones will ever make it to the big screens is if the network makes a movie or sells the rights.
A look at the 'Game of Thrones' ending
While fans eagerly wait for Martin's ending, the show's finale in 2019 is about as good as could be expected given the circumstances.
Game of Thrones ended with most of the main characters surviving, including Jon Snow (Kit Harington), Arya Stark (Maisie Williams), Sansa Stark (Sophie Turner), and Tyrion Lannister (Peter Dinklage).
The biggest disappointment, of course, was the death of Daenerys Targaryen (Emilia Clarke) at the hands of hero Jon Snow. Although many fans would have loved to see her rule, at least the Iron Throne was destroyed, and a new system of picking rulers put in place.
It's not much, but there are worse ways the series could have ended.
Benioff and Weiss have not commented on their controversial Game of Thrones ending or Martins' latest comments.