'Game of Thrones': Jon Snow Was 'Disgusted' By Daenerys — Here's Why
The relationship between Jon Snow and Daenerys Targaryen in Game of Thrones was an intriguing one. Many fans enjoyed it, but unfortunately, it was plagued by tragedy. Happy and uncomplicated relationships weren't very common in Westeros.
Still, the ending to this relationship perhaps did not need to be so tragic, at least in the minds of many fans. Not many fans could have predicted this ending, and not in a good way. It seemed, to many fans, to not make much sense for either character. Yet perhaps it would have made more sense with a few tweaks.
The scripts for Game of Thrones season 8 reveal Jon Snow's true feelings towards Daenerys Targaryen after learning the truth about himself. And they're not all pretty. Perhaps with this extra information in the show, fans would have accepted the ending to this relationship more readily. Then again, maybe not.
It probably depends on the fan and how invested they were in Jon and Daenerys' relationship.
How did Jon Snow and Daenerys Targaryen's relationship in 'Game of Thrones' start?
In season 7 of Game of Thrones, Jon Snow went to talk to Daenerys Targaryen, asking for her help in the upcoming war with the Night King and his White Walkers. Though neither one fully trusted the other in the beginning, they grew closer. Eventually, Jon gained Daenerys' trust, in fact, she cared about him enough to go rescue him when the mission to retrieve a White Walker went badly.
In the process, she lost her dragon Viserion to the Night King. Afterward, she went to talk to Jon and agreed to help him fight against the Night King and the White Walkers, since she had seen both with her own eyes. Jon, in return, pledged himself to her and called her his queen. In the finale of season 7 of Game of Thrones, Jon Snow went to Daenerys Targaryen's room and the two of them slept together.
In the first episode of season 8, their happiness continued. The two of them rode dragons together, Jon on Rhaegal and Daenerys on Drogon. They explored the areas around Winterfell and Daenerys wanted to stay in a particularly beautiful area with Jon. Unfortunately, such happiness wasn't meant to last in Westeros.
Jon eventually found out that he's really Aegon Targaryen, son of Rhaegar Targaryen and Lyanna Stark, making Daenerys his aunt. And this is where the trouble began.
Why was Jon Snow so disgusted by his relationship with Daenerys Targaryen in 'Game of Thrones'?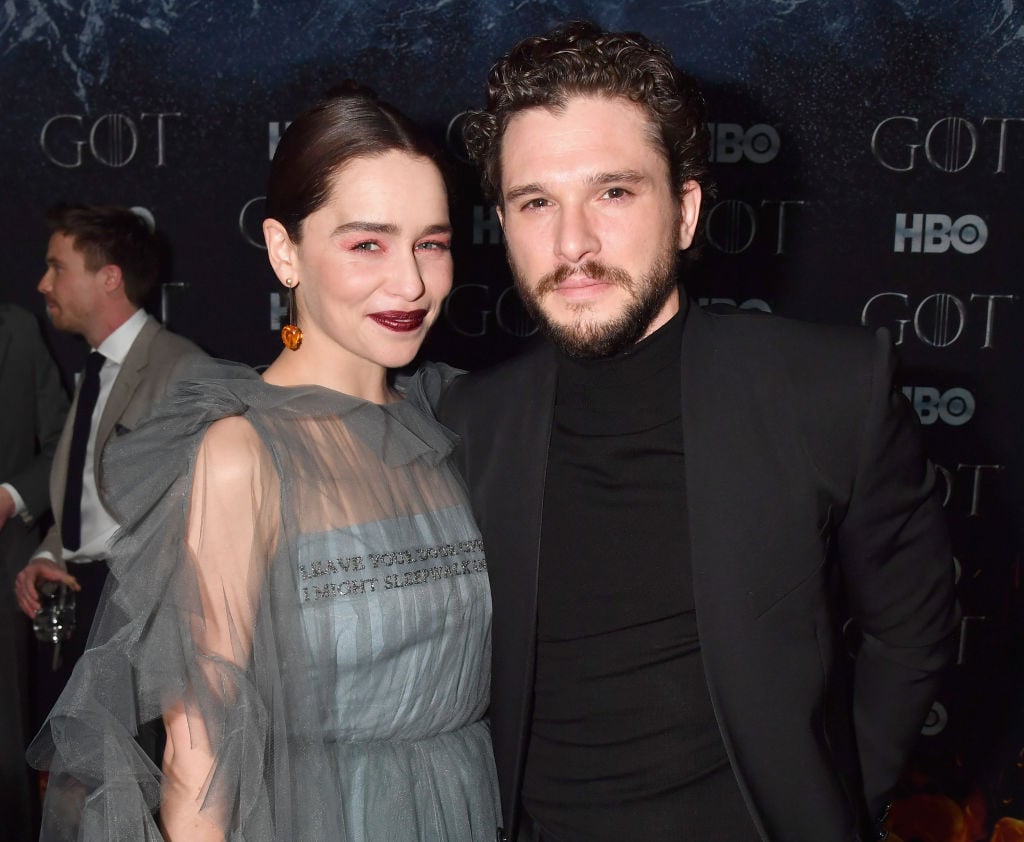 According to the Game of Thrones script, as reported by Insider, Jon had mixed feelings toward Daenerys after learning about their relation and some of Daenerys' actions. Daenerys, feeling alone after the deaths of Jorah Mormont and Missandei, says that she has no love in Westeros, only fear. Jon then reminds her that he loves her and that she is his queen. Daenerys then asks Jon "Is that all I am to you? Your queen?" to which he responds, in the script, "no."
The two of them kiss, and Daenerys wants to feel less alone. Eventually, she pulls away from the kiss and looks at Jon. The script reads "This is complicated for him." Jon "loves her."
But he also "disapproves strongly of what she's doing." At this point in the story, that might have been her execution of Varys, after which this conversation takes place. Daenerys "feels [Jon's] ambivalence," according to the script. After which she says, "It disgusts you," referring to Jon's love for her.
Jon tries to object but trails off, and this is when Daenerys' "expression hardens" and she says "All right then, let it be fear."
What was the end result of Jon Snow's 'disgust' with Daenerys?
Everyone who watched the Game of Thrones finale saw Jon Snow kill Daenerys Targaryen. Unfortunately, the scene mentioned above played out differently in the show. In the episode, Jon doesn't reply when Daenerys asks him if she's just his queen. They kiss, but Jon pulls away.
This is when, in the final cut of the penultimate episode, Daenerys says "Let it be fear." Perhaps fans would have found it easier to accept Jon killing Daenerys if his ambivalence toward her actions had been shown more. Then again, maybe not. It probably depends on how fans see both characters and which actions they believe would make sense for them.