'Game of Thrones' Notorious Ed Sheeran Cameo Was for Maisie Williams
Cameos are a fun way of keeping audiences interested in a show, and while some celebrities make minor appearances as a courtesy, others petition to be on them. A good example is when Prince, who was a long-time fan of New Girl, asked to appear on the show and ended up giving the episode a high rating.
Singer Ed Sheeran also made a notorious appearance in Game of Thrones. Although other celebrities like Coldplay had appeared on the series, Sheeran's cameo wasn't meant positively, and fans have Maisie Williams to thank for that.
Maisie Williams grew up on 'Game of Thrones'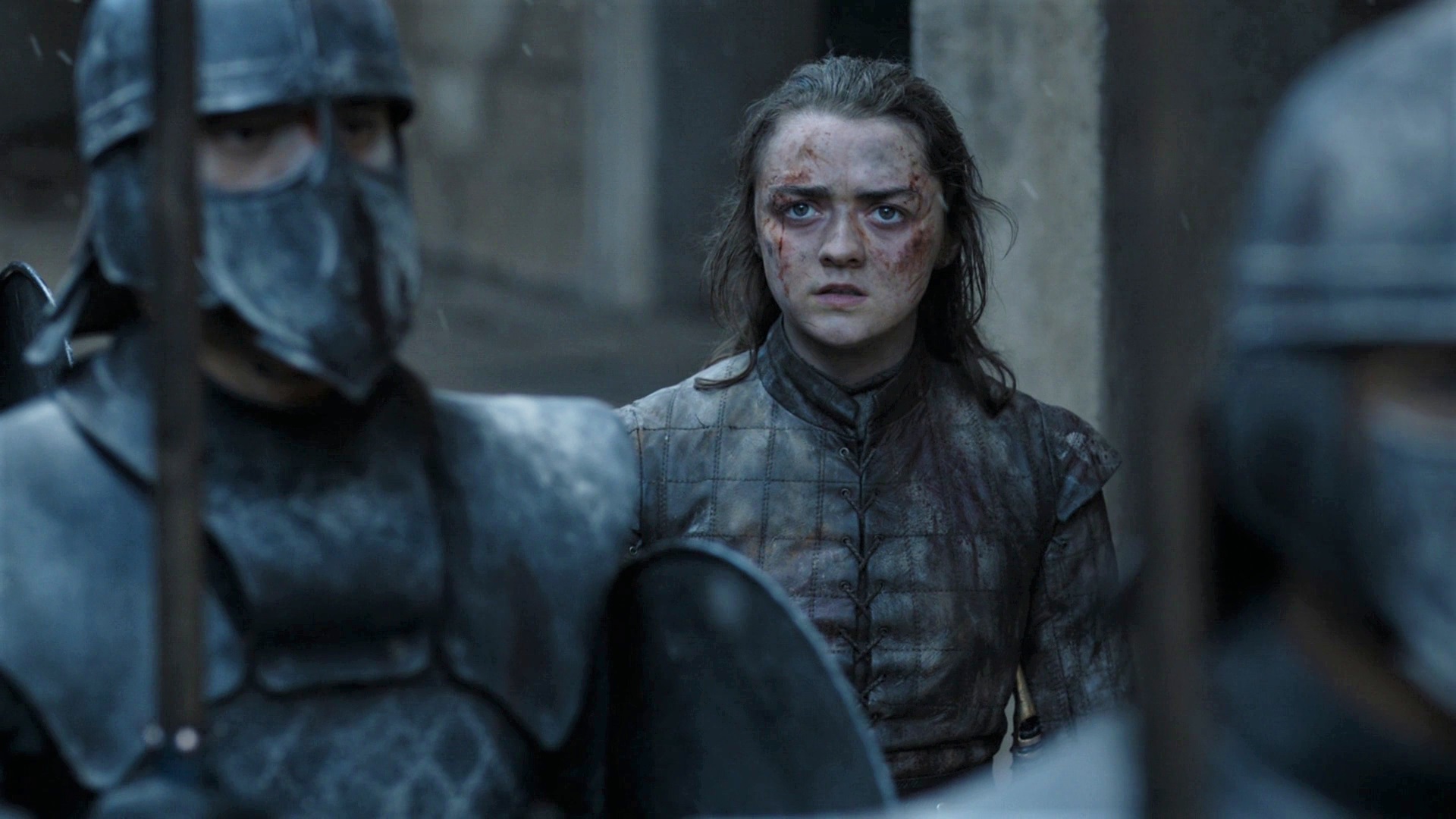 Williams joined the cast ensemble of Game of Thrones at an early age and essentially grew up with the rest of the cast. She played Arya Stark, the youngest daughter of Ned Stark, who had to fight for her survival after witnessing her father's death.
Arya trained under the Faceless Men and used the techniques in combination with her combat skills to become one of the most lethal forces in Westeros. Of all of Arya's kills, her most significant one has to be her finally putting an end to the Night King's terror rule.
Arya gave audiences a satisfying killing of the Night King when she ambushed him using the wight bodies to lift herself off the ground. All the training she'd ever done culminated at that moment when she stabbed the Night King obliterating him and unclasping herself from his murderous grip.
Williams had not had any prior acting experience before joining Game of Thrones. She also had to drop out of school due to the intense pressures of working, the hectic schedules, and schooling. Her mother justified the star's leave from school, saying, "Maisie was given a lot of opportunities that we didn't feel we could turn down to concentrate on education."
Ed Sheeran's cameo was for Maisie Williams
Many fans felt season 8 was the worst season of Game of Thrones. However, others picked faults with the previous season too. Perhaps the scene that steals the crown is that of Sheeran's cameo. In the season 7 opener, the British pop sensation appears among a group of Lannister soldiers.
The scene shows Arya traveling on horseback when she meets a group of soldiers. She spots Sheeran midway through a song in a campfire and turns around for a not-so-subtle close-up. While celebrity cameos were not a new thing in GoT, Sheeran's cameo wasn't as subtle as the rest.
Sheeran received extensive camera coverage throughout the scene and often appeared in the foreground and background of the shots as the youngest Stark daughter and the soldiers made conversation.
The singer's awkward delivery of his lines left diehard Game of Thrones fans pissed off and doubting the show's ability to portray anything seriously. As it turns out, Sheeran's cameo was a gift for Williams.
As per Nicki Swift, showrunner David Benioff said that GoT reached out to the singer as a surprise for Williams. "We knew that Maisie was a big fan of Ed Sheeran and for years we've been trying to get him on the show so we can surprise Maisie. This year we finally did it." he explained.
The backlash was too severe
Although the showrunners had sweet intentions for getting Sheeran to make a cameo on the show, the backlash was intense. Fans called out the show, with Sheeran receiving most of the heat. The backlash was so severe that Nicki Swift presumes it may have been why Sheeran deleted his Twitter account.
Sheeran later joked that the show should kill off his character to appease any GoT fans who felt insulted. He seems to have gotten his wish as Vanity Fair reports that he got "his face burned right off" following the war, implying he might have died or was badly maimed.
RELATED: 'Game of Thrones': Ed Sheeran Confesses That Backlash About His Cameo 'Muddled My Joy to It'