'Game Of Thrones' Season 8: Did Jaime Really Leave Brienne To Go Back To Cersei
For the first seven seasons of Game of Thrones, Jaime Lannister's (Nikolaj Coster-Waldau) loyalty to his family went largely unquestioned. That all changed at the end of Season 7 when Jaime left Cersei (Lena Headey) in King's Landing to join forces with Jon Snow (Kit Harington) and Daenerys Targaryen (Emilia Clarke).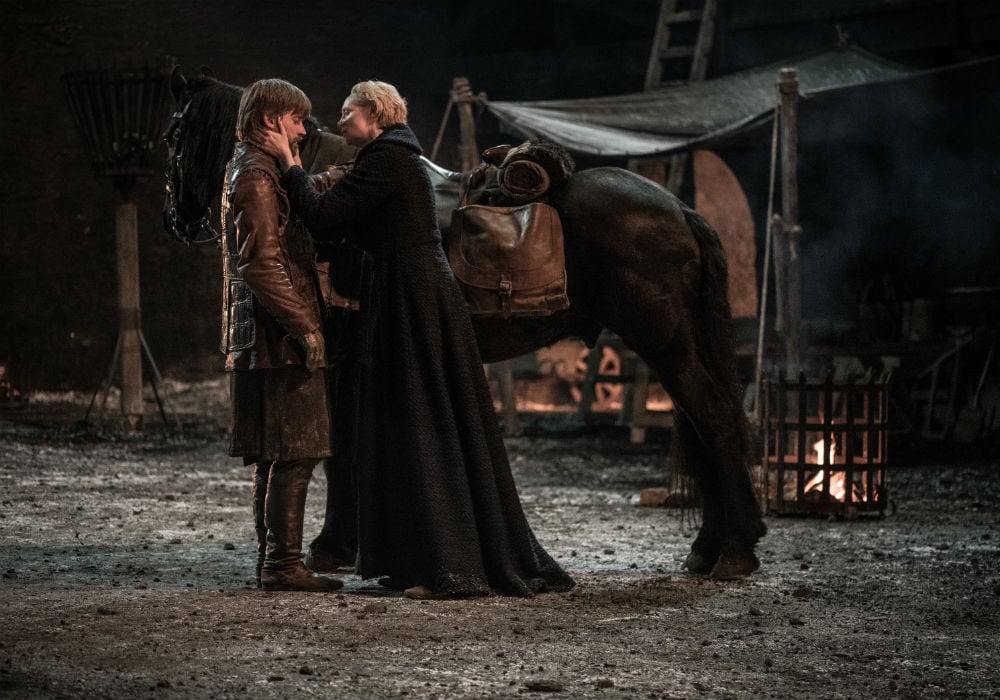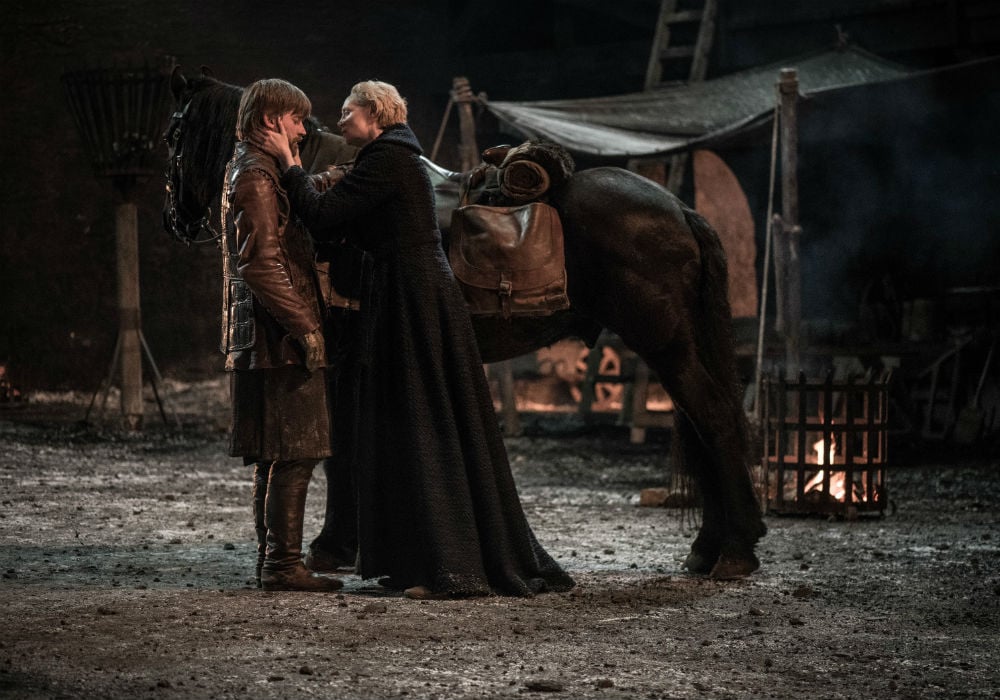 Over the first three episodes in Season 8, it seemed like Jaime had finally gotten over his sister's manipulating ways and was happy being with Brienne (Gwendoline Christie) in Winterfell.
The end of Episode 4 of Game Of Thrones final season, however, changed everything as Jaime abruptly left Brienne to return to King's Landing. The move was not a popular one with fans and has sparked opposing theories about Jaime's ultimate fate.
Jaime returns to Cersei's side
On the eve of the Battle of Winterfell, Jaime finally got a fresh start. He reunited with his brother, Tyrion (Peter Dinklage), and was ready to fight for the good side for once. After the battle was over, he consummated his romance with Brienne and was content with spending his days at her side in Winterfell. But as he left for King's Landing, Jaime made it clear that he really isn't interested in a new life.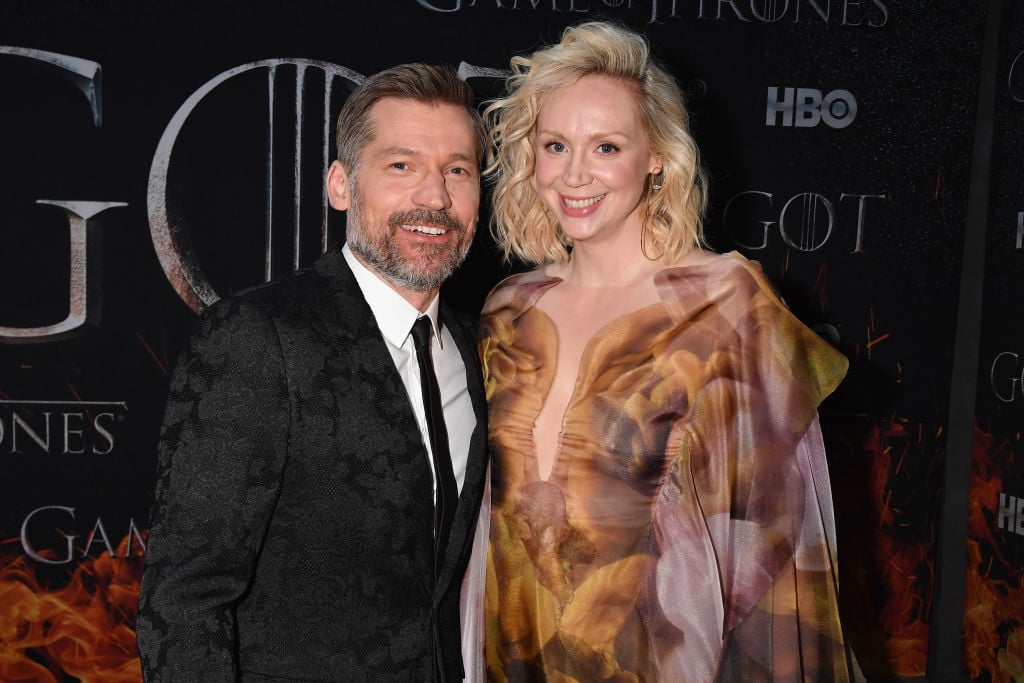 According to Inverse, Jaime explained all of the terrible things he has done out of love and loyalty to his sister during the course of Game of Thrones. This includes pushing Bran (Isaac Hempstead Wright) out of a window and killing his own cousin just to return to Cersei. At the end of the day, Jaime admitted that he is a masochist and does not want to live outside of Cersei's shadow.
"She's hateful, and so am I," he tells Brienne.
Does Jaime have a secret agenda on 'Game of Thrones'?
Jaime left Winterfell after finding out that Euron Greyjoy had attacked Daenerys' fleet, killing one of her dragons. Sansa (Sophie Turner) broke the news to Jaime by telling him that she had always wanted to be present when Cersei got executed.
That same night, Jaime packed his bags and headed to King's Landing, presumably to return to his sister's side in her time of need. While one could interpret Jaime's decision to leave as loyalty to Cersei, he could be continuing down his path of redemption.
Jaime recounting his past deeds could have been his way of saying that he still hasn't done enough to redeem himself. If that is true, then Jaime is headed to King's Landing to kill his sister, not support her.
Not only would this redeem Jaime, but it would also fulfill a Game of Thrones prophecy called the Valonqar Prophecy, which revealed that one of her younger brothers will kill Cersei. Exactly how this happens is yet to be seen, but Jaime's journey south is definitely more complicated than first glance.
Will Jaime even make it to King's Landing?
There is another Game of Thrones theory that Jaime will not make it to King's Landing at all. Brienne will likely tell Sansa about what happened, and the sitting ruler in Winterfell will probably inform Tyrion and Daenerys about what Jaime has done. This will make Jaime's journey south dangerous as he will become a wanted man. Not to mention that capturing Jaime could be advantageous to Team Daenerys.
If Jaime is captured by Daenerys, it would be interesting to watch Tyrion beg for his life as there is little doubt what Daenerys would want to do. After what Cersei did to Missandei, Daenerys is not exactly in the merciful mood. In this situation, things would not end well for Jaime.
What happens to Brienne now?
The saddest part of Jaime's betrayal is that Brienne actually thought things were going to work out. Watching Jaime leave in the middle of the night was one of the most heartbreaking scenes this season, and Brienne could not help but get emotional as she tried to convince Jaime to stay.
Fortunately, Brienne is one of the strongest characters on Game of Thrones and definitely doesn't need Jaime to live a happy life. There is no telling how she reacts in the short term, but we are fairly confident Brienne will be just fine.
New episodes of Game of Thrones air Sunday nights on HBO.