'Game of Thrones' Season 8: We Finally Know The Real Reason Jon Snow Killed Daenerys Targaryen
'Game of Thrones' may be over, but it hasn't stopped fans from trying to figure out why it all ended the way it did. Why did Jon Snow kill Dany?
Game of Thrones may be over, but it hasn't stopped fans from trying to figure out why it all ended the way it did. There were a lot of shocks in the final season that left viewers conflicted and seeking answers. One of the major questions looming over everyone was why Jon Snow (Kit Harington) killed Daenerys Targaryen (Emilia Clarke). We finally have an answer so read on to learn more.
Queen Daenerys Targaryen burns King's Landing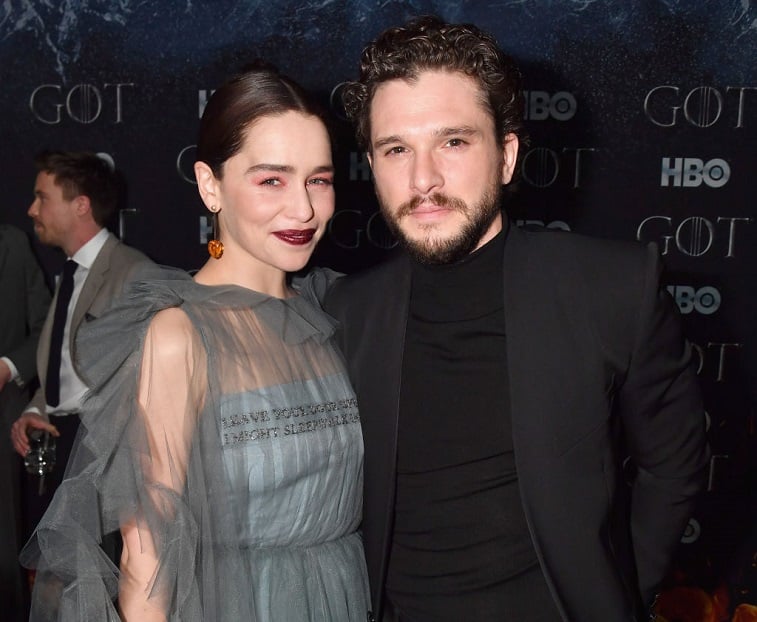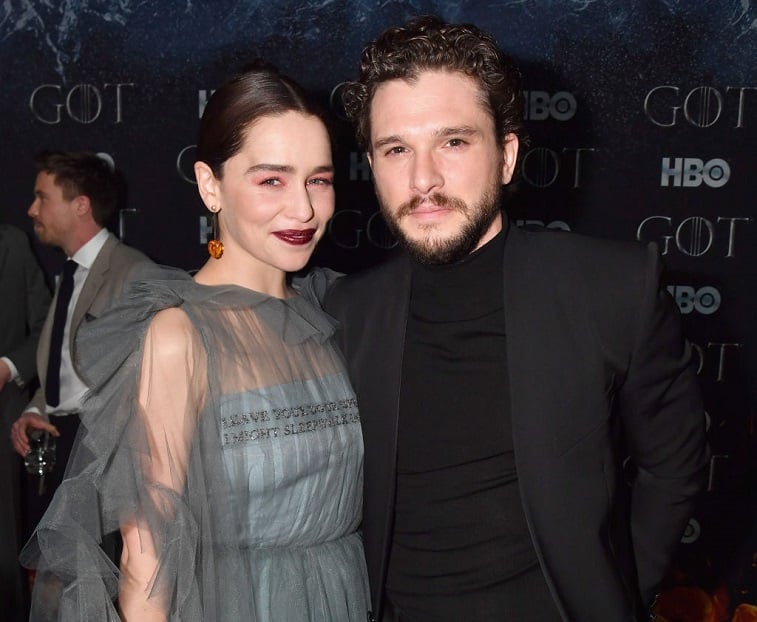 Daenerys Targaryen becomes queen of the ashes when she decides to burn King's Landing along with innocent civilians. Apparently, she wasn't going to stop there and planned to continue to overthrow anyone who opposed her. Jon Snow murders her in a jaw-dropping turn of events. But why did Jon decide to deal his aunt the deadly blow?
The season 8 DVD and Blue-ray set for the series reveals some interesting information. It includes unique commentary from Clarke herself along with showrunners David Benioff and Dan Weiss in a making of the season documentary about the finale. New details are emerging, including why Jon Snow did what he did.
Why did Jon Snow kill Dany?
According to Entertainment Weekly, Jon Snow didn't go into the throne room to kill Daenerys. It was actually her final comments that led to her demise. Harington explains what Jon Snow was thinking: "He doesn't know he's going to betray her until right at the end," he revealed. "In Jon's head, it's a number of [reasons: Dany] doesn't factor in anyone else's decisions and it also means [Dany] is going to kill my sisters, so it becomes [my] family vs. her."
Did Drogon eat his mother?
With that outlook, things make a little more sense and hopefully fans can now grieve accordingly for the Mother of Dragons. Speaking of dragons, the new release also reveals some other startling revelations about that scene. Drogon, Dany's last remaining dragon, arrives to find his mother dead and chooses not to kill Jon, but burn the Iron Throne instead. He also flies off with Daenerys' body, leaving a whole host of questions.
Where did Drogon take Dany? Did he eat her as Clarke says fans have told her that dragons are known to eat their masters? We now know that isn't the case. Benioff clarified and said, "Drogon's not going to eat you. He's not a cat. Did you see how gently he was nudging you?" So, at least we know Drogon didn't eat his mother.
Why did Drogon melt the Iron Throne?
So why did Drogon choose to melt the Iron Throne? Fans have speculated there is a deeper meaning behind the action. Benioff added a little sliver of detail when he said, "If [Dany is] not going to sit on it, no one's going to sit on it."
At least fans have some answers as to why the series ended the way it did. There have been people discussing the finale since it aired and it probably won't let up for a while. With a show as huge as Game of Thrones, there are bound to be many people who are unhappy with how it ended because it's impossible to please everyone.