'Game of Thrones' Star Kit Harington Hates the Show That Launched Rose Leslie's Career
Kit Harington once bashed 'Downton Abbey' for glorifying the old "class system."
Things didn't end well for Kit Harington's Jon Snow on Game of Thrones, but his real-life romance with co-star Rose Leslie is a completely different story. After starring as love interests in HBO's hit drama, Harington and Leslie sparked up a romance outside of the show and tied the knot back in 2018. Although Harington and Leslie have been supportive of each other's careers over the years, he actually despises the show that launched her into the spotlight.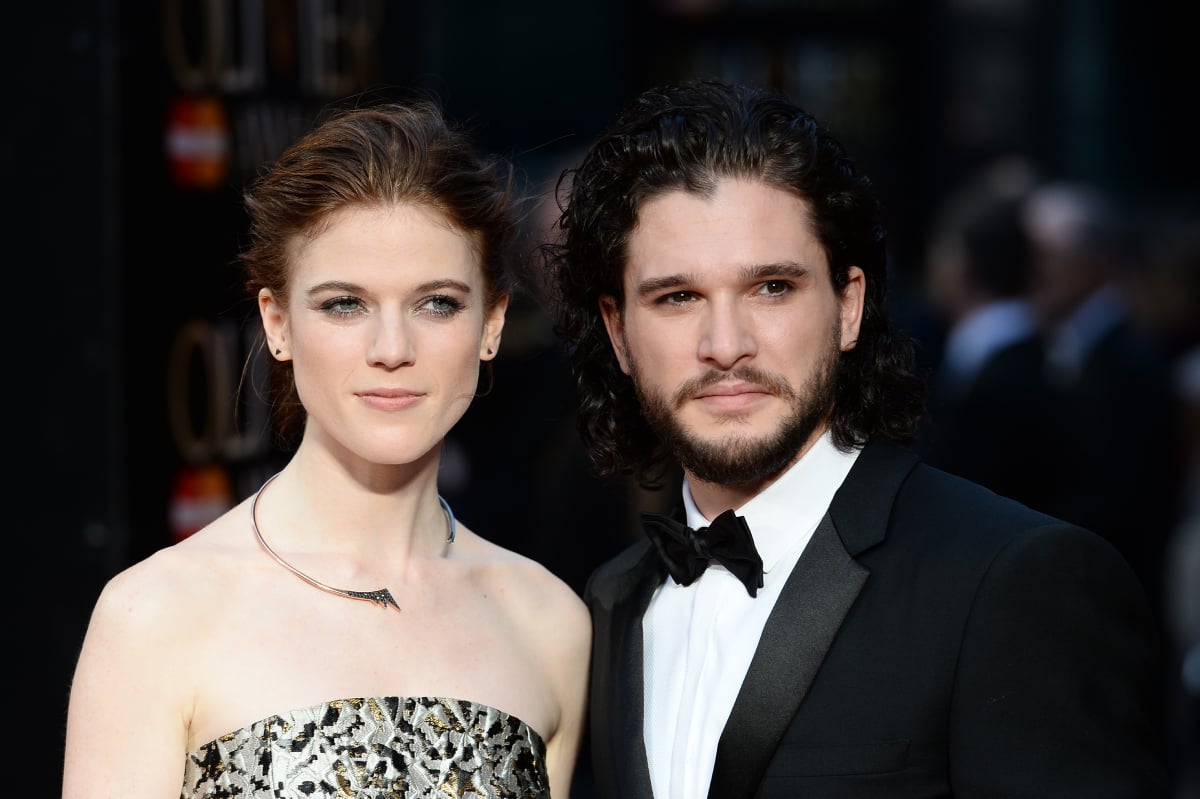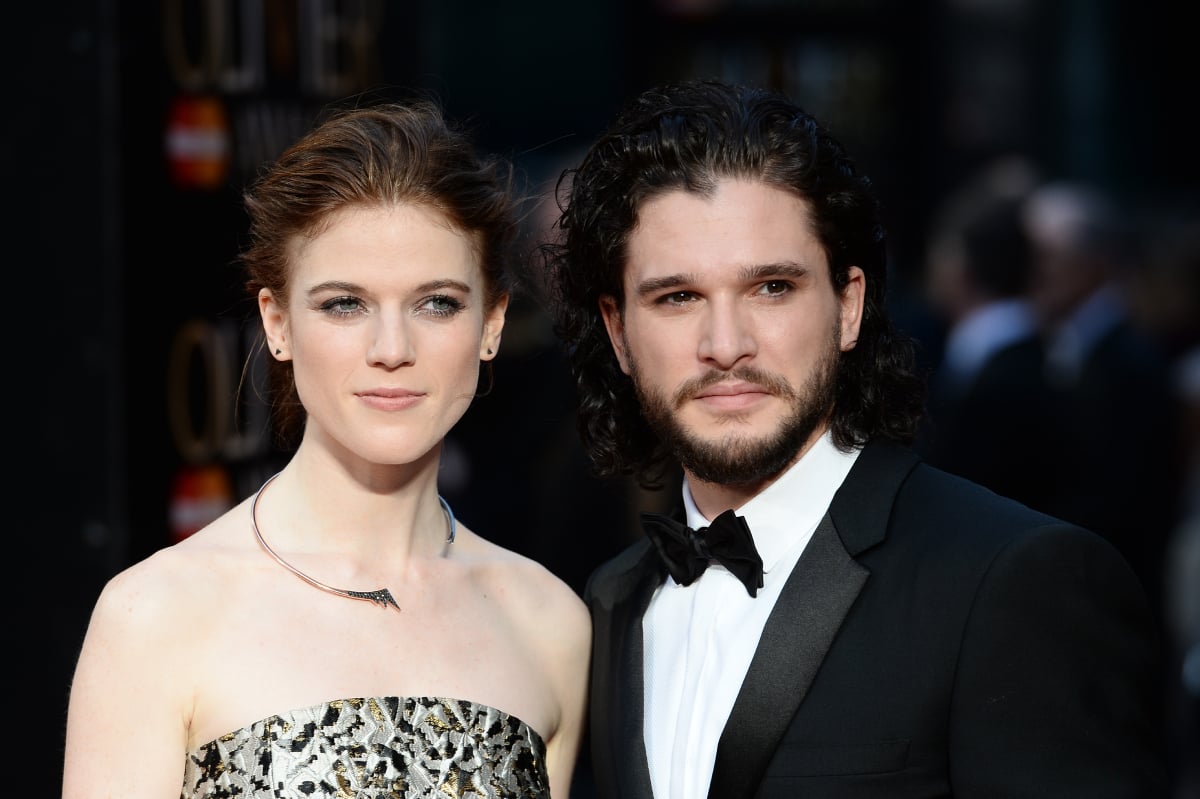 Inside Kit Harington and Rose Leslie's romance
Harington and Leslie met on the set of season 2 of Game of Thrones. In that season, Jon ventured north of The Wall and was captured by some Free Folk. Leslie's Ygritte, Jon's future romantic interest, was among the group.
Jon eventually lived with the Free Folk as a spy and fell in love with Ygritte, who was killed off in season 4 of Game of Thrones. Although their romance on the show ended, the pair started seeing each other in real life.
Reports of their romance were seemingly confirmed in 2012 when Harington and Leslie were spotted holding hands in public. At this point, the two had filmed a steamy love scene in season 3, which is exactly where their romance blossomed.
A year later, Harington opened up about when his relationship with Ygritte really took off. According to Indie Wire, the actor revealed that he and Leslie became fast friends since day one and their chemistry on the show reflects the strong bond they share.
"We hit it off very quickly when we first met," he stated. "We really get on as friends and we hit it off very quickly when we first met and I think that reflects on screen, because we've got a good dialogue going on off screen."
Harington would later reveal that they fell hard for each other while filming scenes for the show in Iceland.
Harington admits that he hates Leslie's former show
Harington and Leslie dated for a number of years before exchanging vows in 2018. Although the pair is still going strong, there was a time when Harington slammed the show that gave Leslie her first big break.
Back in 2014, Harington was asked about his thoughts on one of the only British shows that was seriously competing with Game of Thrones — Downton Abbey. According to Indie Wire, Harington bashed the series for glorifying the old "class system" in the United Kingdom and clearly stated that he is not a fan of the show.
"I really disagree with 'Downton Abbey' on a lot of f**king levels. It celebrates the class system, and its kind of overall message seems to be 'Wasn't it good when everybody knew their place within society?' Why should we hark back to those times? It was bull***t. We got out of that, and thank the fuck we did," he shared.
Harington's comments may come off as a bit harsh but he makes a valid point. That said, we aren't entirely sure that the actor's wife would agree with his stance against the series that launched her acting career.
As fans will recall, Leslie rose to fame starring as Gwen Dawson on Downton Abbey in season 1. The actress appeared in a total of eight episodes in the show before landing her spot on Game of Thrones a few years later.
Kit Harington ditches his old look
Harington has not commented about the rumors surrounding his take on Downton Abbey. Following the end of Game of Thrones, he landed a part in the Marvel Cinematic Universe in the upcoming film The Eternals.
While most fans are used to seeing Harington with his long locks, the actor recently shaved his head and is now rocking a buzz cut. This is the first time fans have seen Harington without his iconic hair in quite some time.
Harington and Leslie, of course, have been keeping a low profile amid the coronavirus pandemic. Fortunately, Marvel already finished filming The Eternals before the pandemic hit.
The studio originally scheduled The Eternals to premiere in theaters in November. But Marvel has pushed back all of its upcoming titles and the film is now due to hit the box office in 2021.  
Leslie, meanwhile, is gearing up for the release of her new movie, Death on the Nile, which is currently in the post-production phase.