'Game of Thrones' Stars May Reunite In the MCU As More Actors Join Marvel Films
The concept of movie franchises is not a new one, but the Marvel Cinematic Universe introduced a new idea: covering an expansive universe across films that functions as its own world. Much like the MCU's distinctive universe, the Game of Thrones books and TV series similarly established its own wide-ranging world. Several Game of Thrones performers have popped up in the MCU already and there are more to come. But will they recreate the magic of Westeros in a new cinematic universe with a reunion?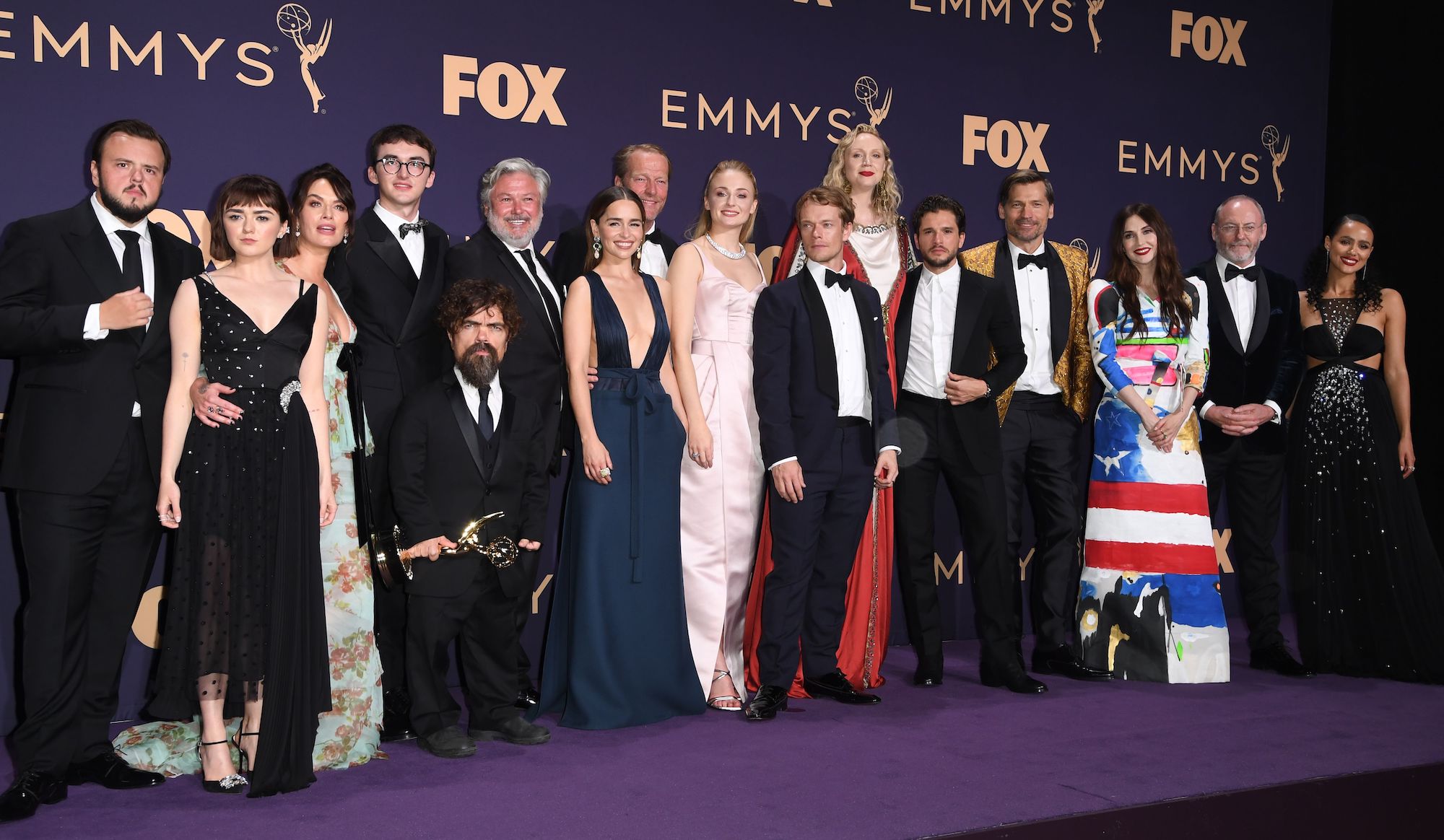 Game of Thrones actors who have already appeared in the MCU
While there are even more Game of Thrones actors set to join the MCU, a great deal have appeared within it already. Insider compiled a collection of the Game of Thrones cast members who performed that double duty. Here are some notable ones: 
Peter Dinklage, who played Tyrion Lannister, starred as Eitri in Avengers: Infinity War. 
Natalie Dormer, who played Margaery Tyrell, had a minor MCU role as a soldier in Captain America: The First Avenger. In her "blink and you'll miss it" cameo, she gives Cap a quick kiss. 
Finn Jones played Margaery Tyrell's brother Loras. He also portrayed Danny Rand (aka Iron Fist) on the MCU's Netflix shows like Iron Fist and The Defenders. 
Iwan Rheon, known to many fans as the villainous Ramsay Bolton, played Maximus in the short-lived Inhumans TV show on ABC. 
Several other GoT vets have popped up in non-MCU Marvel roles as well, such as Sophie Turner as Jean Grey in the X-Men series and Ed Skrein as Ajax in Deadpool. Additionally, Maisie Williams appears in The New Mutants, which is the final Fox-produced X-Men film. 
Game of Thrones actors who will (or are rumored to) appear in the MCU
That isn't the extent of the Game of Thrones actors who will show up in the MCU, however. Two are still yet to pop up, though the film in which they appear hasn't been released yet:  
Richard Madden, the actor who played Robb Stark, is set to appear in a major role in The Eternals as Ikaris. 
Kit Harington, aka Jon Snow, will also appear in The Eternals as the Marvel hero the Black Knight. It will the character's first appearance in the MCU.
While these two actors played brothers in the series, it's unclear how they may be connected in these films or if they'll even cross paths. But one rumor speculates that a few Game of Thrones vets may end up meeting up on film.
Will the Game of Thrones actors ever cross paths in the MCU?
We Got This Covered reported a rumor that four Game of Thrones actors are being discussed for a potential reunion in the MCU. Those actors include Dinklage, Williams, Harington, and Madden. Here's why that's unlikely: 
The New Mutants, which Williams is set to star in, isn't part of the MCU. It's part of Fox's X-Men film franchise, even if it is simply a spinoff. The piece posits that Marvel executives may have liked Williams' performance so much that she'll be included in the Marvel-produced films. This remains highly unlikely, as odds are much higher that Marvel will want to completely reboot and recast anything to do with the X-Men. It's not that there aren't great parts of the X-Men universe that could work in the MCU — Hugh Jackman's Wolverine, for one — but the MCU is known for its cohesive, original stories. 
Dinklage's Eitri may appear in The Eternals, as he's a piece of Marvel's cosmic adventures. That said, it would be a stretch as his character doesn't seem to have a lot left to do after his role in Avengers: Infinity War. 
In all likelihood, Game of Thrones fans should be happy if they get a Stark brothers reunion but not expect much else. Putting these four actors in a scene together simply because they starred together somewhere else doesn't make any narrative sense.