'Game of Thrones': What Gwendoline Christie Really Thought of the Final Season
Gwendoline Christie captured the hearts of millions in her role as the lovable and loyal Brienne of Tarth in Game of Thrones. The controversial final season was mixed towards Brienne in numerous ways. She made it to the end and finally was able to show Jaime (Nikolaj Coster-Waldau) how she felt about him. But in the end, he leaves her to be with his sister and rides away to his death. Brienne is left to remember him and carry on alone. It was a bittersweet end to a tragic story. She ends up getting her wish of becoming a member of the Kingsguard and sets about keeping Jaime's memory alive.
Gwendoline Christie was thrilled her character was knighted
Christie recently spoke with Deadline about the final season and some of her favorite scenes. Brienne came a long way and was finally able to fulfill her dream of becoming a knight, which she so richly deserved. Her character fought tooth and nail for what she believed in and it paid off in the end.
"I worked very, very hard on those scenes because I was delighted to be given such good, rich material," Christie explained. "And I couldn't have been more delighted with the scene in which Brienne is made a knight. Ser Brienne. It wasn't about modifying something for her, or her gender. It was about recognizing her qualities as a human being, and elevating her to that status, and her deserving that. I found that incredibly touching."
It's an emotional end to a beloved series
Christie spoke with GQ about how she feels about the series being over. She played the character of Brienne for many years and feels the part brought structure and reliability to her life. It's difficult leaving a character after so much time.
"To be really honest with you, I feel a lot of things about it. It's a very strange state of affairs," Christie explained. "I feel deeply emotional about it ending, because it was an act of liberation for me in so many different ways. It really has opened my life up in ways I could never have expected. And in other ways it really shut my life down. I am really excited to do some new things. I am also very scared not to have that structure in place, because it was so reliable. But reliability is not always necessarily a good thing."
Brienne of Tarth had a satisfying end in the series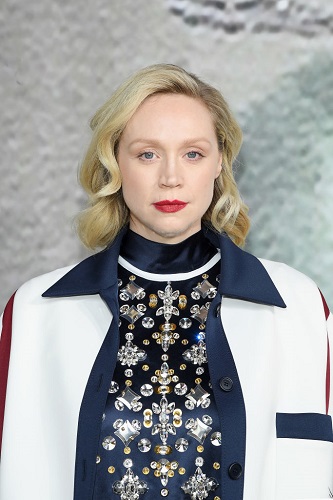 Christie told The Wrap that the final season was kind to her character and she really felt that Brienne had a satisfying end to an otherwise tumultuous story. She made it through and fought for what she felt was right. In the end, she fulfilled her dreams, and that's a lot to hope for in the world of Game of Thrones.
"The last season was particularly fantastic for me as an actor, because I felt that Brienne's story was coming to a satisfying conclusion," she said. "She is knighted, and I love that that stepped outside the conventions of gender roles. I was pleased that she took the chance to explore a sexual world and be in control of that and for her to activate it. And I was delighted that at the end she fulfills her dreams."
Christie is brilliant and did the role justice. The series may be over, but she will always be Brienne of Tarth to true Game of Thrones fans.