'GamesMaster': The UK's Most Popular Video Game Show is Getting a Reboot, Here's How to Watch
A GamesMaster reboot is coming to Channel 4 in the U.K. The original video game television show ran for seven seasons in the '90s, hosted by TV and radio presenter Dominik Diamond. Now, Channel 4 says the reboot will bring GamesMaster to the next generation of gamers. A release date for the reboot has yet to be confirmed, but here's where fans can watch when it premieres.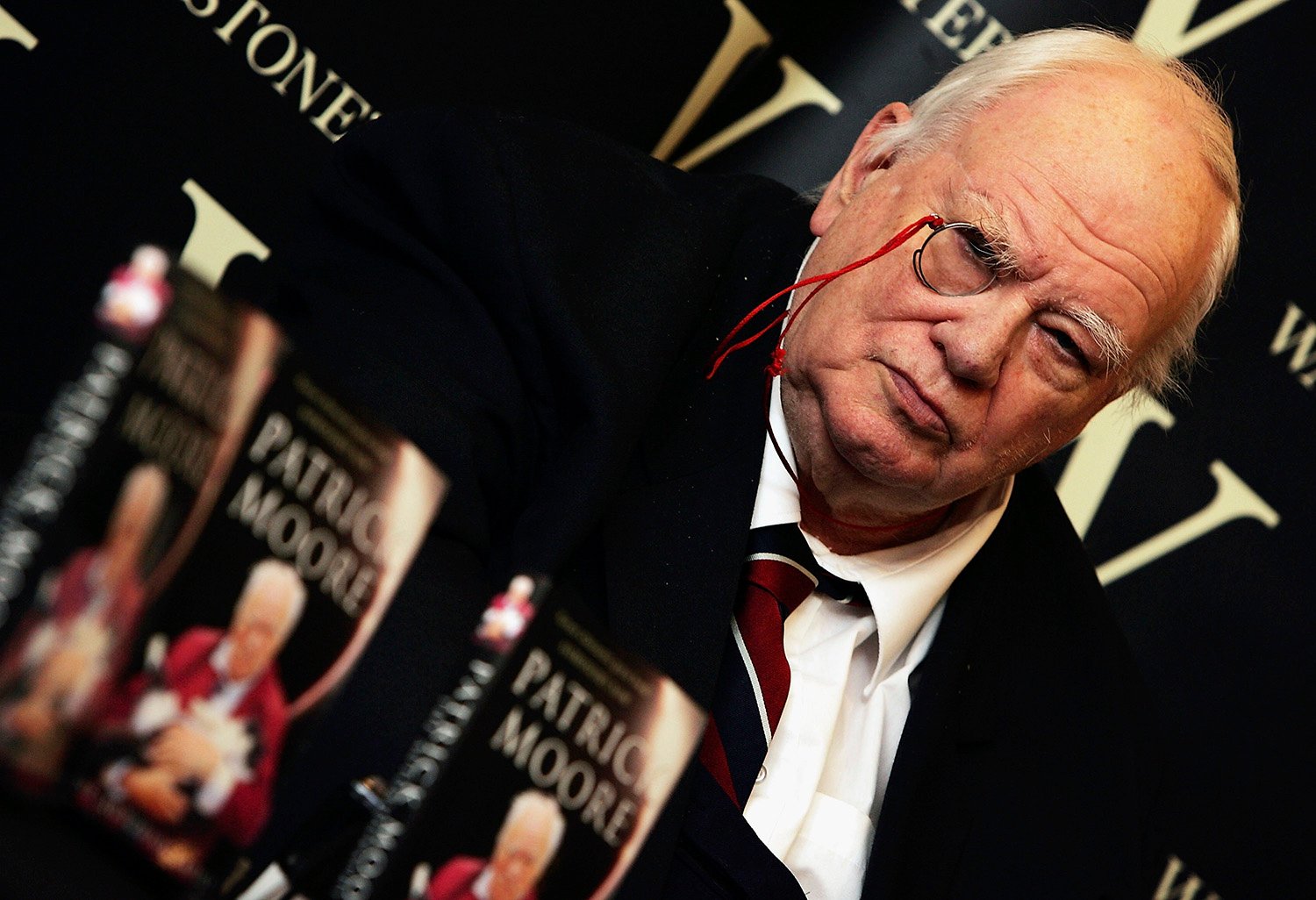 The original 'GamesMaster' featured game reviews and challenges
GamesMaster starred astronomer Sir Patrick Moore as the Games Master, a giant floating head who would commentate some of the show's segments. The series featured some reviews of upcoming video games, but it mostly centered around gameplay challenges. Players competed against each other to receive the GamesMaster Golden Joystick trophy. For example, in the first episode, a contestant tried to collect 50 coins within two minutes in Super Mario Bros. 3.
GamesMaster became one of the first popular video game programs in the U.K., as its launch in 1992 coincided with the early '90s console war between Nintendo and Sega. The show has a 7.8 out of 10 rating on IMDb. In user reviews, fans called GamesMaster "a revolutionary piece of television" and "cult viewing for video game fanatics everywhere." Many fans only had one wish: bring GamesMaster back.
Fans can watch the 'GamesMaster' reboot premiere on E4's YouTube channel
In a dream come true for gamers, GamesMaster has finally returned. Channel 4 confirmed in a press release that the series would launch a reboot later in 2021. This time, E4 partnered with Facebook to promote the Oculus Quest 2 virtual reality headset. Here is the synopsis:
The series will see celebrities, gaming stars and super fans all take part in challenges, races and epic fights. Through virtual battles across a range of games, the competitors will try everything in their power to claim a legendary Golden Joystick Trophy. But whilst they play, they'll be watched over by the all-knowing GamesMaster, famously portrayed in the original by Sir Patrick Moore. 
According to Alaska TV executive producer Ian Lamara, "there has never been a better time" for a GamesMaster reboot, as video games have reached a new level of popularity worldwide.
"Two-thirds of adults now call themselves gamers, and games now look better than movies. There has never been a better time to relaunch the definitive gaming TV series. It is fantastic to be the first fully cross-platform branded deal of its kind, which will ensure everyone has a point of entry," he said.
The GamesMaster reboot will air on E4's YouTube channel, as well as Channel 4 in the U.K.
Will Dominik Diamond host the 'GamesMaster' reboot?
Channel 4 has not yet announced who will replace Moore as the Games Master. Additionally, it's not clear if Diamond will return as GamesMaster's host. However, Channel 4 assured that more information will arrive soon.
In the meantime, Diamond has been working on an oral history book about GamesMaster, backed by a Kickstarter campaign. Fans can pre-order the book now.