Garth Brooks Almost Canceled His '93 Super Bowl Performance by Walking off in the Last Minute
In January 1993, country music superstar, Garth Brooks, was all set to sing the national anthem at the Super Bowl. But a disagreement with NBC decision-makers led the "Friends in Low Places" star to walk away. So, why did he take his boots off and prepare to back out of the big opportunity 15 minutes before showtime? And what eventually changed his mind?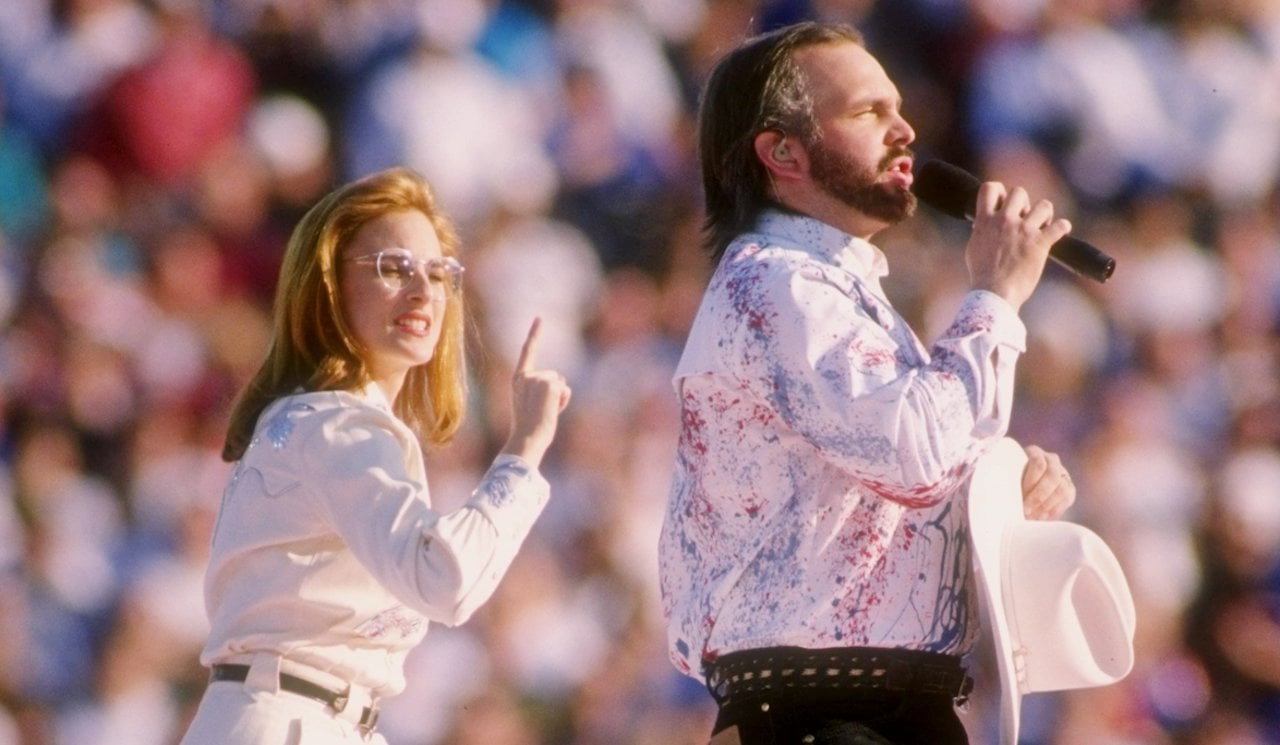 Garth Brooks and 'We Shall Be Free'
In the 2019 documentary, The Road I'm On, Brooks spoke about his journey to superstardom. At one point, he focused on the time around April 29, 1992 when the verdict in the Rodney King trial shook Los Angeles. He won Entertainer of the Year at the ACM Awards and recalled watching buildings blaze as he left the city that night.
Brooks was already working on a song with a unifying message at that point. But he was seemingly even more resolved to get it done after what he saw.
That tune was "We Shall Be Free" and it addressed issues which hadn't really been touched upon in country music before. For example, some lyrics are: "When we're free to love anyone we choose/When this world's big enough for all different views/When we all can worship from our own kind of pew/We shall be free."
As a result, some headlines branded Brooks "too liberal" for country. But other spectators recognized he had a message to share and was taking a risk to do it. In the documentary, Brooks said he'll stand by the lyrics "the rest of [his] life."
"When you're free to love anyone you choose means anyone. So, you can focus on same sex. You can focus on interracial," he said. "But for me, if you love somebody, it doesn't matter if they're blue. You love them."
The music video is available on Facebook and features cameos from stars like Ghost actor, Patrick Swayze, and The View moderator, Whoopi Goldberg.
Garth Brooks stood up for himself at the '93 Super Bowl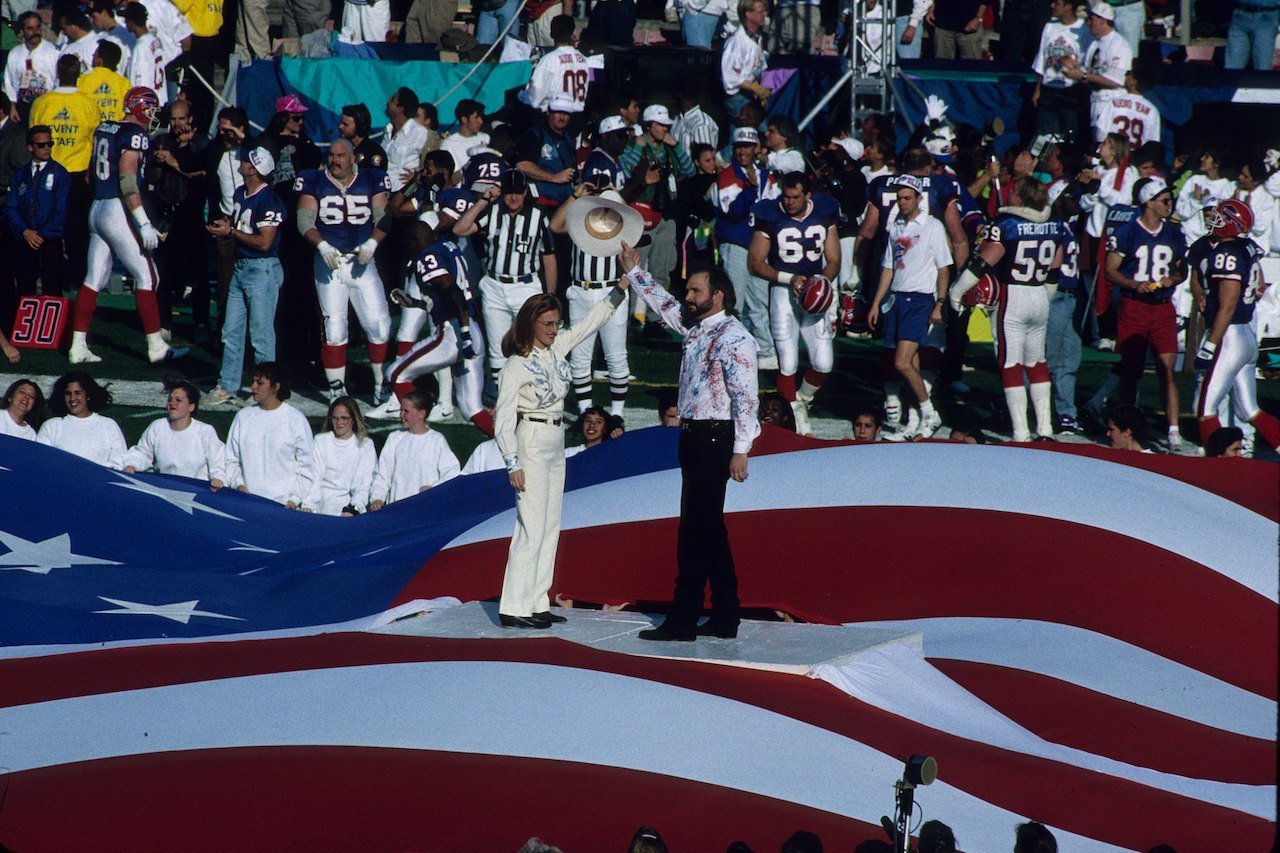 When Brooks was approached by the NFL to sing the national anthem at the 1993 Super Bowl, he asked for the network to show the music video for "We Shall Be Free" ahead of the show.
"I guess we didn't know what we were asking for cause that's four minutes of prime time in front of the Super Bowl," he noted in The Road I'm On. He said he made a deal for NBC to play the video but then the other side started making excuses.
As Brooks was waiting in the dressing room before his performance, he realized something needed to be said. He told them, "Look, guys, that's part of the deal. So, how in the world can you not play it and expect me to go on?"
At that point, NBC started looking for someone else to replace Brooks on the spot — which meant they only had minutes. Meanwhile, the country star was taking off his boots and preparing to get out of there. But as he was headed down the hallway, he heard the announcer introduce his video. So, he turned back around.
In the end, Brooks said it was about more than standing behind the message of the song, which the country icon clarified he still does after three decades.
Brooks said his decision to walk was actually about honoring the agreement. When he felt NBC broke the promise they made, he was prepared to terminate the deal altogether. And when they kept that promise, he came back to the table.
This incident supposedly led to the practice of pre-taping the national anthem for the big game.
Garth Brooks also stood up for Marlee Matlin at the '93 Super Bowl
As it turns out, Brooks didn't just stand up for himself that day in 1993. He "insisted" on having Oscar-winning actor, Marlee Matlin, signing in plain view throughout his entire performance of the song. With that decision, he took a stand for the actor and the deaf community. She shared on Twitter it was one of her "proudest career moments."
In 2020, she again called for American Sign Language to be featured on the Super Bowl broadcast the whole time a singer is performing the national anthem, as Brooks insisted more than 25 years earlier.
RELATED: Garth Brooks Opens Up About Relationship With Wife Trisha Yearwood, Reveals Why His First Marriage Didn't Work Out