'Garth Marenghi's Darkplace': The British Comedy Horror Series Was Originally a Stage Show
Despite being canceled after six episodes and one season over 15 years ago, the news that Garth Marenghi's Darkplace was added to the Amazon Prime database is noteworthy for a small, but ardent fan base. The show is a true cult classic in every sense of the word, living long in the memory of those who have seen it despite its short lifespan.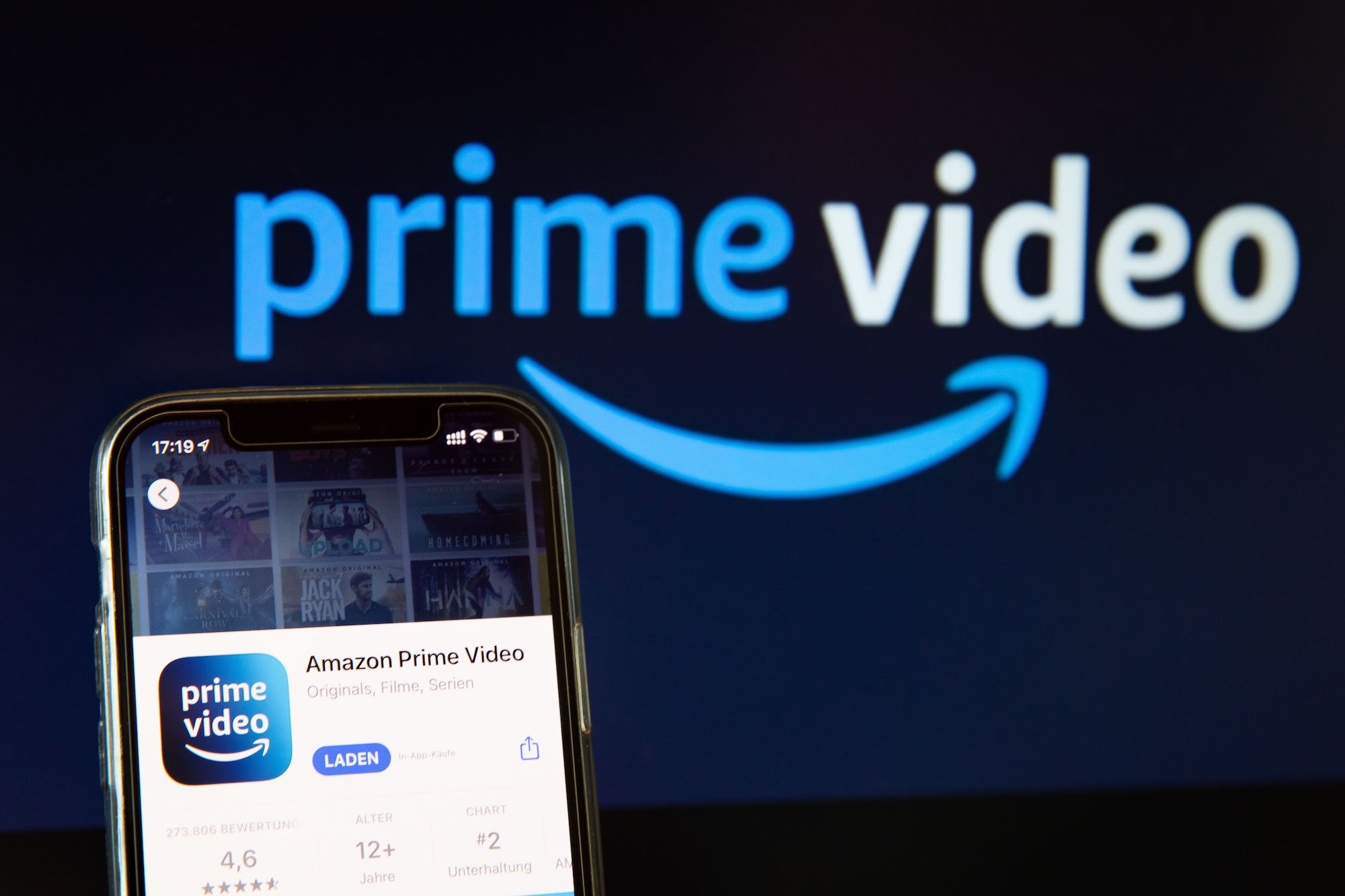 Darkplace stands out for many reasons, but one of the ways that it does so is less celebrated than the writing for the future comedic stars that emerged from the episodes. It is also an example of a successful cinematic universe well before the Marvel machine was a glint in Kevin Feige's eye. Garth Marenghi and his cadre of characters began life on the stage before moving to the world of television. 
Garth Marenghi's Darkplace is the best comedy you've never seen
Darkplace takes a sincere love of old-school horror movies and turns those tropes into a wildly creative and hilarious comedy. The show takes the form of a mockumentary around the Marenghi character. Played with appropriate pomposity by series co-creator Matthew Holness, Marenghi is a celebrated writer of horror novels despite the show presenting nothing but evidence to the contrary.
Imagine a combination of Stephen King and latter-day Kanye West: maximum auteur arrogance combined with a total lack of self-awareness. (In the first episode, he brags about having written more books than he has read.)
Darkplace itself is a show Marenghi created in the 1980s for Britain's Channel 4 (the same channel the show appeared on in real life) that never made it to air outside of a brief run in Peru. Segments of the series are interspersed with interview clips with Marenghi and his publicist, Dean Learner. 
The show-within-a-show takes place at Darkplace Hospital, where Rick Dagless (played by Marenghi himself) and his group of doctors fight against whatever supernatural occurrence is causing havoc that day. The absurdity of each episode's premise and the intentionally shoddy production make for some of the best examples of deadpan humor out there, with jokes popping up in nearly every line of dialog.
The cast of Darkplace was small, but many of them have gone on to become regular sources of comedy in the years since. Richard Ayoade, who plays as Dean Learner and hospital administrator Thornton Reed, starred in another highly rated British sitcom with The IT Crowd, played supporting roles in much bigger projects, and directed two well-received movies in Submarine and The Double. 
Matt Barry, who plays Dr. Lucien Sanchez, also played a part in the IT Crowd, co-created the show Toast of London, and stars in the What We Do In The Shadows show as Laszlo Cravensworth. Noel Fielding and Julian Barratt, future creators of The Mighty Boosh, make an appearance in the fourth episode. 
But artistic excellence is no match for low ratings. Darkplace was aired late at night with little advertising, so the show didn't find its audience until it was over.
The show began life as a bizarre and beloved stage show
Darkplace was actually the third rendition of the Marenghi character. He was first portrayed to the world via a stage show in 2000. Garth Marenghi's Fright Night starred Holness, Ayoade, and Alice Lowe, who also played the same Liz Asher role in the TV show.
They performed at the Edinburgh Festival Fringe, where it was nominated for the Perrier Award considered the most prestigious comedy award in the United Kingdom. But even then, it was clear that their point of view was not for everybody. 
Here is an excerpt of a review from The Guardian's Lyn Gardner, who says upfront that she is not a fan of horror in general: 
"But it soon becomes clear – as Garth squares up to face the Fright Knight who has kidnapped his muse, does battle with the hag who makes ice-cream from her own breast milk and subdues the forces of evil – that this is a very slick and very funny spoof on the whole tacky genre. It's just been nominated for the Perrier, so leave your incredulity and good taste behind, and prepare to be truly terrified by the fact that one man can single-handedly inflict such devastating damage on the English language."
Nevertheless, the mostly positive reception led to Holness and Ayoade signing a deal with Avalon Entertainment that led to the creation of Darkplace. They also made a sequel show, Garth Marenghi's Netherhead, to perform a year later.
The show, which tells the story of a man inadvertently living out the plot of a Marenghi novel, won the Perrier Award outright and received a much more positive Guardian review from a different critic. The origin story for Garth Marenghi makes it seem more fitting that the show never lasts long in any of its presentations. Delighting a small group of people has always been a part of the deal. 
Plans for spin-offs and sequel shows didn't fully come to fruition
After Darkplace was canceled, there were reports that Holness and Ayoade were asked to write a script for a film in the Marenghi universe, but that never came to pass. What did happen is that the Dean Learner character got his own show, Man to Man With Dean Learner.
The show was an interview spoof where Learner spoke to one new guest each episode, all played by Holness. (Garth Marenghi is the interviewee in the first episode.) Man to Man, much like Darkplace, only stuck around for six episodes. Clearly, it was more important to the creators to have a good time, not a long time while they were on the air. 
RELATED: What Are the Most Popular British Shows in America Streaming on Netflix?