Gary Oldman Admitted It Was 'Quite Challenging' To Play the Good Guy in the 'Dark Knight' Trilogy
Gary Oldman is notorious for playing terrifying villains in most of his films. From The Book of Eli to Air Force 1, he's often been cast as a coldhearted deviant with limited morals. 
Things changed when he was cast as Commissioner Gordon in the Dark Knight trilogy. Playing the consummate good guy, the role was a challenge for Oldman. 
Gary Oldman was typecast to play villains after 'The Fifth Element'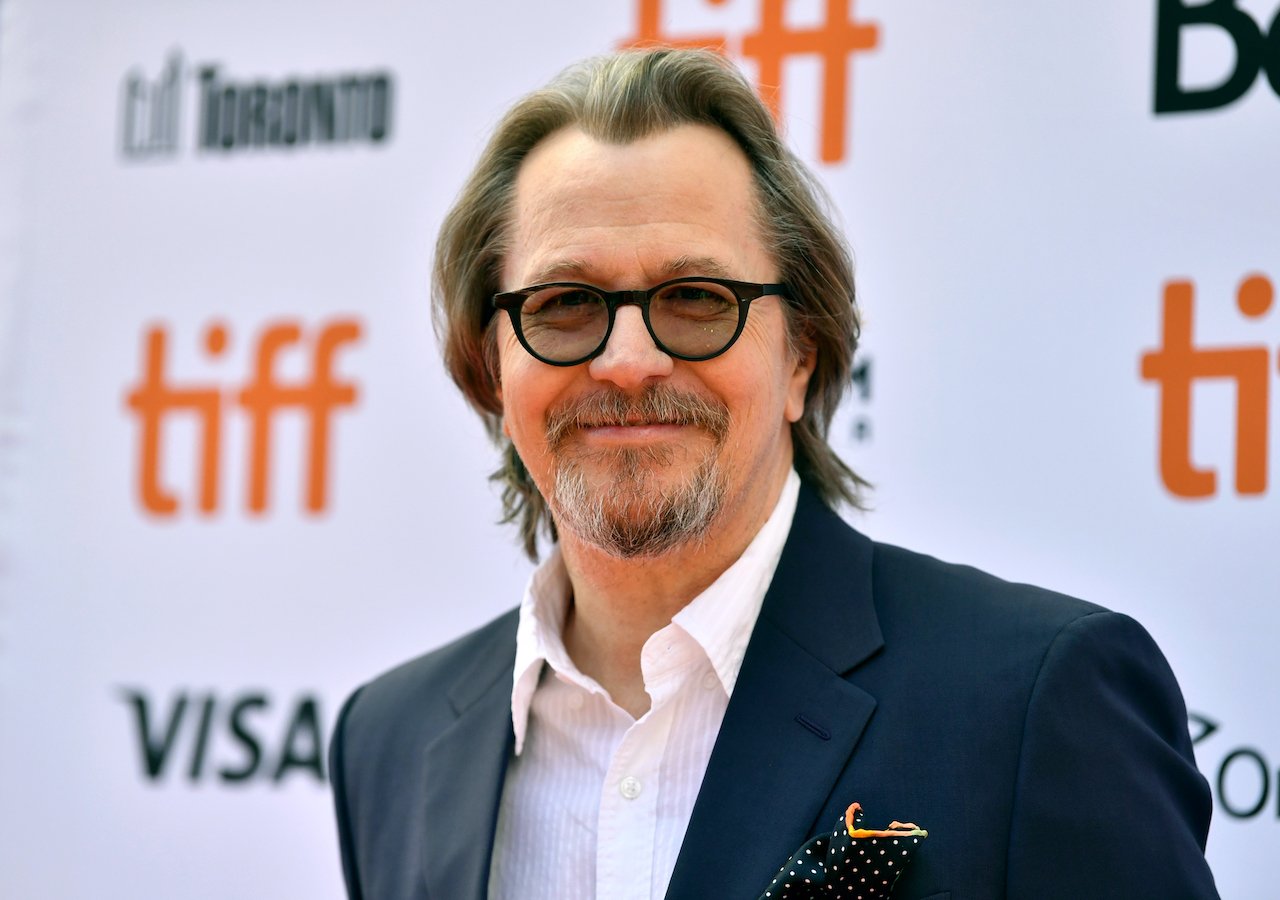 Oldman was initially cast as a villain when he starred in The Fifth Element in 1997. According to a resurfaced 2018 interview with BBC Radio 1, Oldman believes that was around the time he was typecast. 
"I think that the villain thing really came out of the work I'd done with [Luc] Besson," Oldman said. "You do get a little pigeonholed, typecast." 
For many years, Oldman always found himself playing the antagonist when he signed on for roles. It wasn't until he was cast for the Dark Knight trilogy that things changed. 
"They would think of someone, as Harrison Ford used to call me, 'Scary Gary,'" Oldman said. "So they would think of me as the villain, and it was this man here actually, Douglas [Urbanski], who put the idea into Nolan's head to not cast me as Scarecrow."
Playing Commissioner Gordon was a challenge for Gary Oldman
Scarecrow was an archenemy of Batman, who often wore a sack over his head and used chemical agents to terrify his victims. Instead, he played Commissioner Gordon, an unbreakable force of good in Gotham City. When told that his presence would have been wasted with a bag over his head, Oldman laughed and said, "It's one I haven't done though."
Oldman found the role of Commissioner Gordon particularly difficult to play, especially since he's supposed to be a detective that actually does very little detective work in the film. 
"And play the good guy," Oldman said. "I mean, the best guy. The good guy, the incorruptible, straight as an arrow Jim Gordon. And it was quite challenging. Yeah, it's that thing of turning up and Batman's already got there first. You're a detective, but you don't really get a chance to do any detecting because Batman's done it all for you before you get there. So it's a sort of … it was enormous."
Gary Oldman met with Christopher Nolan for the Ra's Al Ghul role as well 
Although Nolan had Oldman in mind for the Scarecrow role in The Dark Knight trilogy, he also considered casting Oldman as Ra's Al Ghul, Bruce Wayne's mentor, and later enemy. However, in a separate interview on the Warner Brothers YouTube page, Nolan revealed that Oldman had made it clear that he had no interest in playing a villain in the franchise. 
"He had played a lot of villains and he wasn't really interested in playing another villain in our film," Nolan said. "I mean, he met with me, we got on very well. But something wasn't sitting right with him about being the villain in a Batman film."