'Gaslit' Episode 3 Recap: 'King George' Features Martha Mitchell's Brutal Assault
The Starz series 'Gaslit' Episode 3 titled 'King George' shows audiences what really went on during Martha Mitchell's time when she was held hostage in the hotel by a member of her husband's security team.
The Starz political drama Gaslit starring Julia Roberts as Martha Mitchell, the original whistleblower of the Watergate scandal, and Sean Penn as John Mitchell, former President Nixon's attorney general, returned this week for episode 3, "King George." The series picks up directly after the events in episode 2, "California."
[Warning: This article contains spoilers for Gaslit Episode 3 titled "King George."]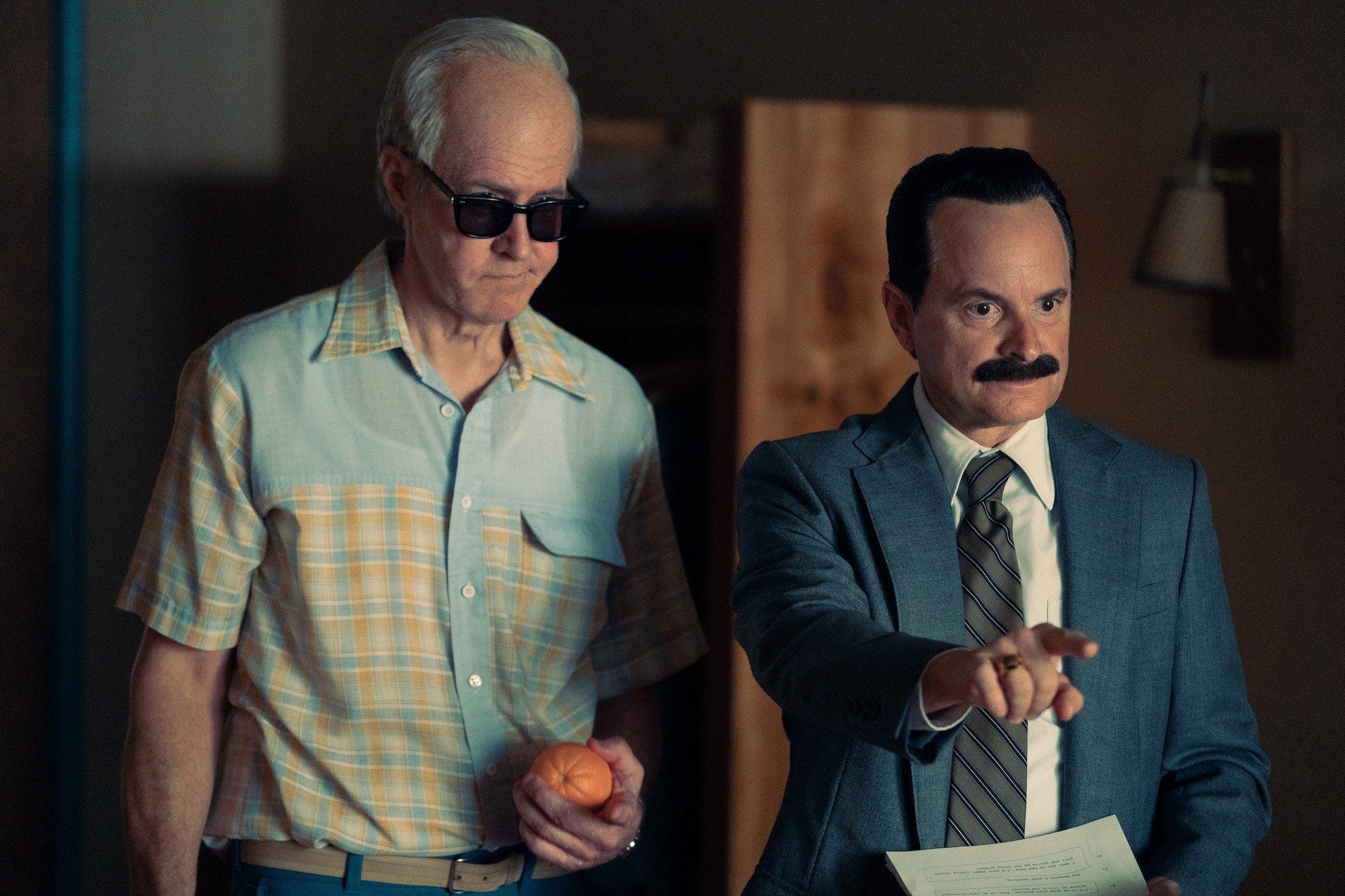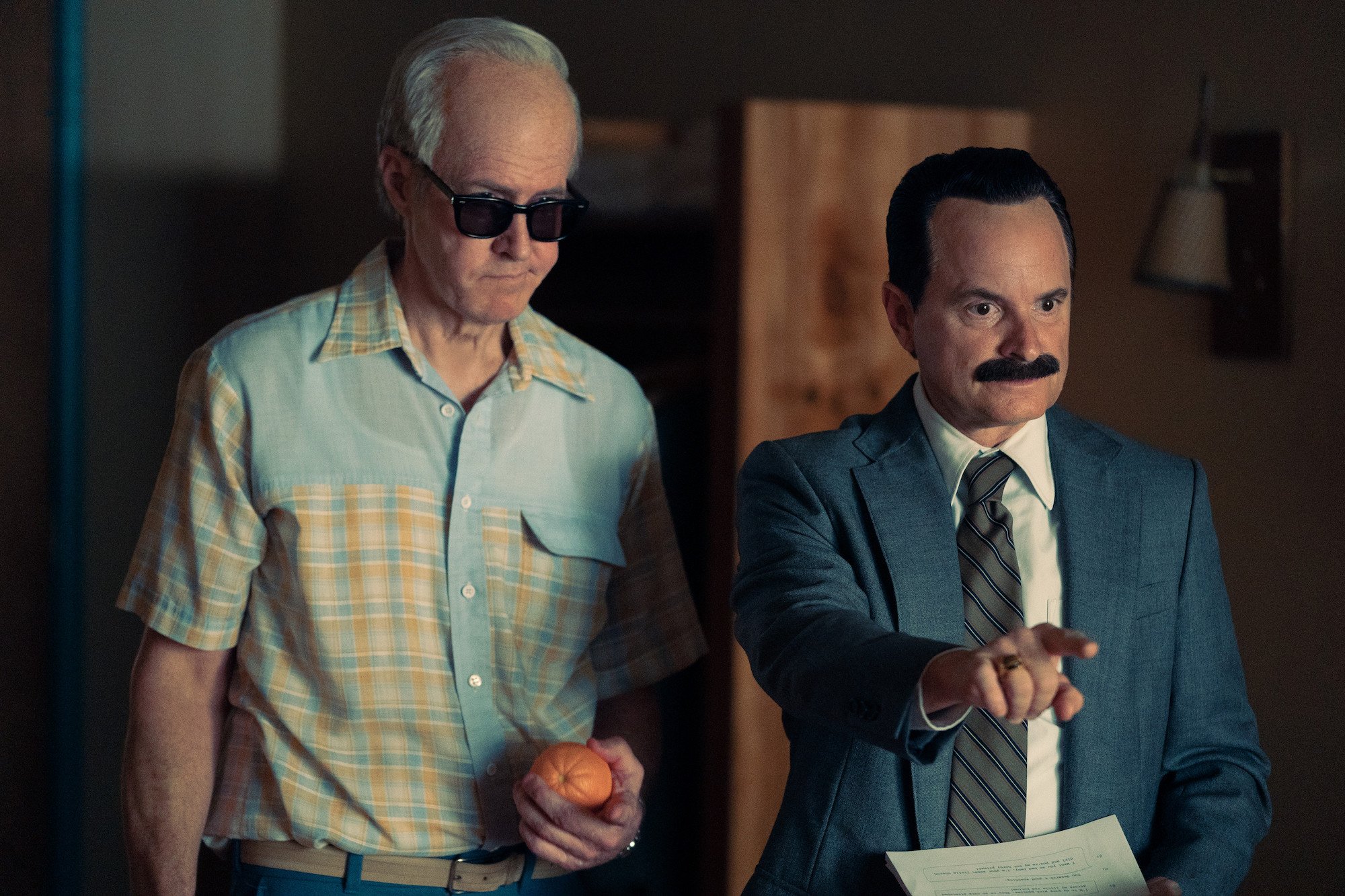 'Gaslit' Episode 3 'King George' features a dramatized reenactment of Martha Mitchell's assault
When we last saw Martha in "California," the realization dawned on her that keeping her in the hotel wasn't just for her own good. She was being held captive. When Peter, the security man John left with her, refused to let her use the phone and essentially sent her back to her room, she knew something was wrong. In Gaslit's "King George," we see Martha try several different ways to alert someone to her situation. She tries to flag down a maid on a balcony and other people vacationing, but to no avail. 
When Martha finally sees a newspaper detailing the news of Watergate, and she sees it involved McCord. She manages to get ahold of her reporter friend, Winnie McLendon (Allison Tolman), to try to gather more information. Before she can finish the call, Peter cuts the phone cord and physically assaults Martha there in the hotel room. Martha ultimately crashes into a glass table and gets seriously injured by the glass shards. However, that doesn't stop Peter from injecting her with a sedative and knocking her out until John returns.
A particularly unwelcome task falls in John Dean's lap
In Gaslit's "King George," we learn that G. Gordon Liddy and Howard Hunt didn't destroy all the documents as they believed. Howard Hunt has some records in a safe in the White House with extremely sensitive information. The task of eliminating those documents lands on John Dean. Several frustrating minutes of Hunt not remembering the code to his own safe pass. The men finally figure out the combination.
However, while all of this is happening, the FBI assigns Agents Lano and Magallanes to investigate the Watergate burglary. After running through the option of someone intelligent actually being behind the burglary, they connect G. Gordon Liddy to the crime and realize who they're working with in the grand scheme of things. 
John Carroll Lynch plays L. Patrick Gray in 'Gaslit' Episode 3 'King George'
L. Patrick Gray served as the director of the FBI during the Nixon administration. When Dean can't get the documents out of the White House like he's supposed to, he talks Grey into doing it for him. If the techniques Dean uses to manipulate Grey seem familiar, that's because it's the same way Mitchell convinced Dean to sign on to help with this scandal in the first place. While Grey's mission is successful, Dean realizes the FBI director can serve in another capacity in Gaslit's "King George." With the FBI just starting to investigate the Watergate burglary, Dean can use Grey to put an end to their snooping in hopes it keeps him and the rest of the people involved in Watergate free of suspicion. However, with Mitchell out of the game by resigning, Dean stands to lose everything as the person in charge now.
New episodes of Gaslit air Sunday nights on Starz at 9:00 p.m. EST.