'Gaslit' Release Date: When Can You Watch the Julia Roberts/Sean Penn/Dan Stevens Watergate Drama?
'Gaslit' stars Julia Roberts, Sean Penn, Dan Stevens, and Betty Gilpin in a Watergate drama. Find out when to watch it on Starz.

Starz is premiering a new drama about the Watergate scandal. Gaslit will be focused on characters who haven't traditionally been portrayed before. It's not Richard Nixon, Bob Woodward or Carl Bernstein. Although G. Gordon Liddy is in it. Sean Penn,Julia Roberts, Dan Stevens, and Betty Gilpin star. So when is the Gaslit release date?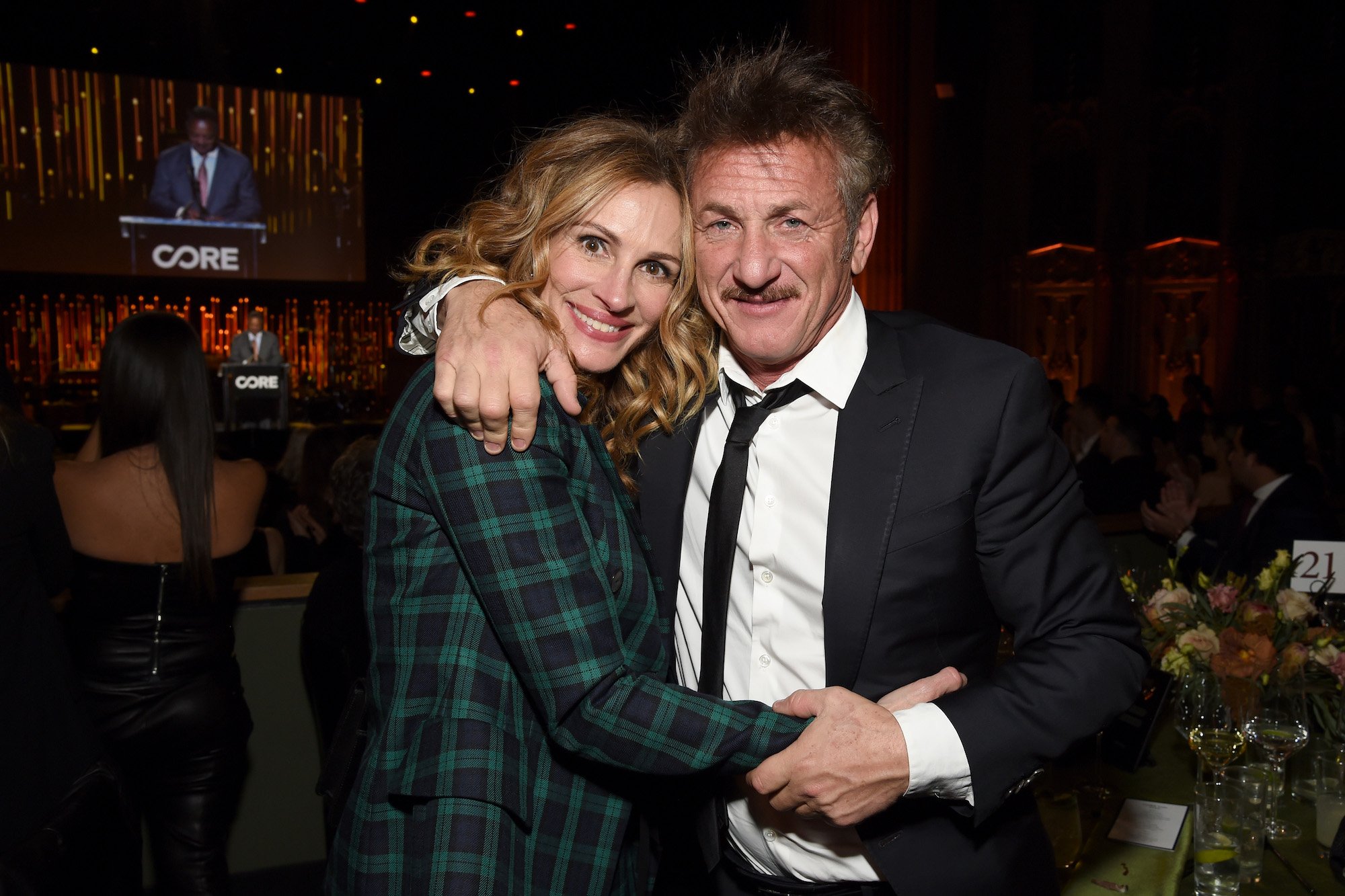 Starz presented a Gaslit panel to the Television Critics Association on Feb. 2. Here's the Gaslit release date and background on the series from executive producers Robbie Pickering and Sam Esmail. 
'Gaslit' release date is the last Sunday of April 2022
Starz set April 24, 2022 as the release date for Gaslit. That's a Sunday, and should coincide with the season finale of Outlander. New episodes will air every Sunday. However, get ready to go much deeper into Watergate than you have before. 
"We weren't interested in a Wikipedia rundown of the events as much as we were really interested in the truth of the characters and the humanity," Pickering said. "That, you can't get from history books or a Wikipedia entry. That's really a special province of television right now and a special opportunity we got."
Who is in the cast of 'Gaslit'?
Julia Roberts and Sean Penn play Martha and John Mitchell. Dan Stevens and Betty Gilpin play John and Mo Dean. All four were real people involved in the Watergate scandal. It's okay if you're not familiar with these names. That's what Gaslit is for. 
"I had always been a Nixon geek and knowing about Watergate," Showrunner Rob Pickering said. "John Oliver used to call Trump Russia stupid Watergate. And I was always like, 'Wow, Watergate was stupid Watergate,' you know? I've grown up watching movies about this period as a Nixon geek and it always framed people in terms of heroes and villains. These great heroes of the era, the great villains. And when you really read the history, what you're struck by is the humanity of everybody in this story and how relatable they are."
Esmail added that Watergate is merely the vehicle for exploring these interesting characters. 
"It is solely about the people behind it," Esmail said. "It is solely about the sort of drama between not just the couple but the sort of interrelationships between those couples. But at the same time, they are the engine of the story. It's a thing that you just didn't realize until you listened to that [Slow Burn] podcast and you watch this show that you really realize that this takes looking at Watergate to another direction when you realize what actually went on."
Watergate is still relevant 
Watergate was such a famous scandal that it's common to add "gate" to any scandal ever since. Pickering said Gaslit is more than just a historical drama. 
"I don't look at it as a reassessment of the period," Pickering said. "I look at the show as an assessment of where we are now, and how the things that are happening now kind of echo through the decades. And they echo because these things that we look at as the complicity in government and people subsuming their values for an authoritarian figure stem from really human frailties, the need to be valued, in the case of John Mitchell. Blind ambition, in the case of John Dean. Zealotry, in the case of G. Gordon Liddy."