Who Gave Billie Holiday the Nickname Lady Day?
Billie Holiday started her career as a jazz musician in the 1930s. Around the time of her fame, she earned the nickname Lady Day.
Music legend Billie Holiday stepped into the industry in the 1930s. She got her start in Harlem after performing at clubs across the city as a teenager. Soon, she would tour the world with acts such as Count Basie and Louis Armstrong. During that time, one of her peers gave Holiday her infamous nickname, Lady Day.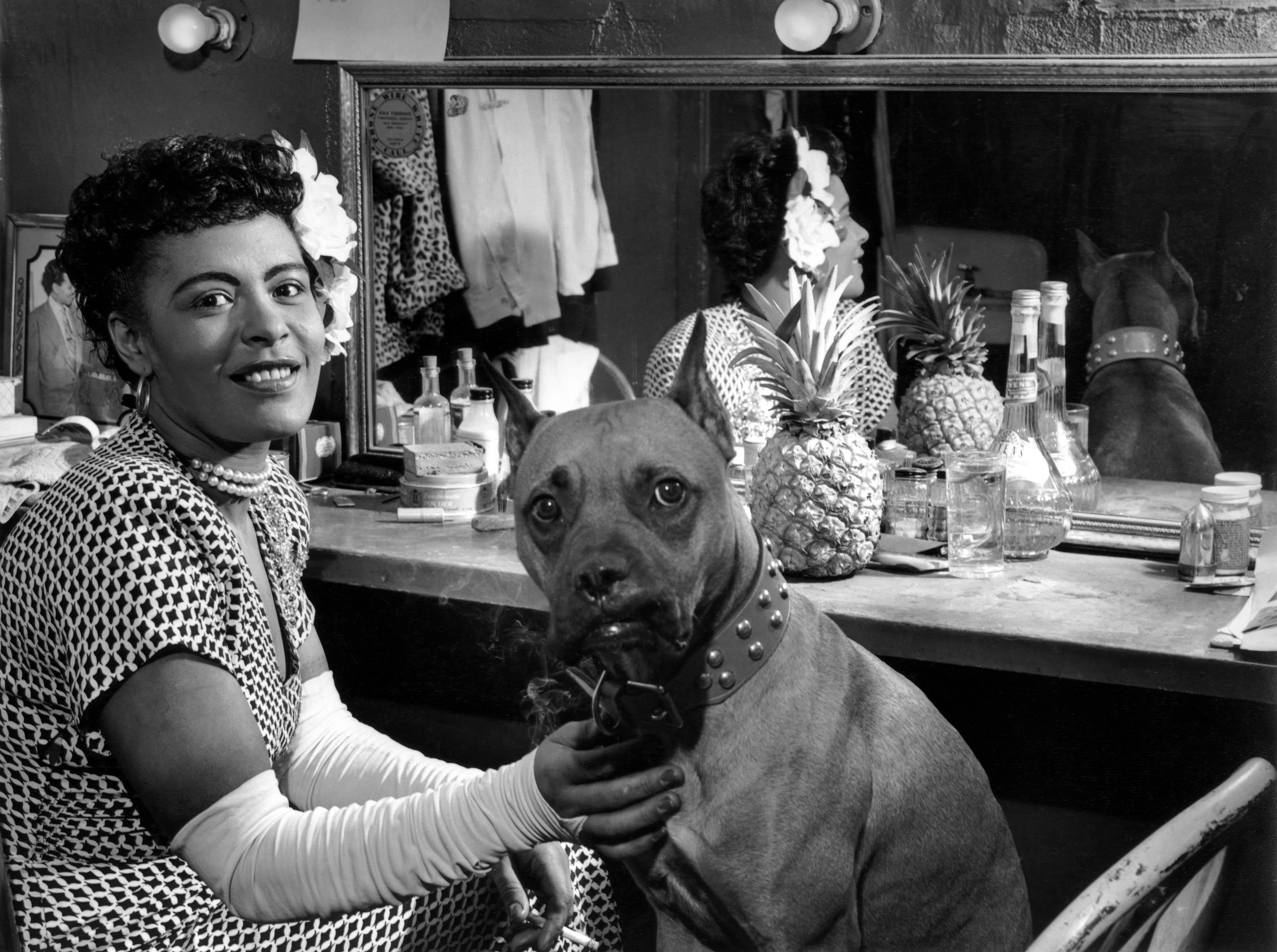 Billie Holiday had a different legal name
Although she became known to her fans as Billie Holiday or Lady Day, the "Strange Fruit" singer's legal name is Eleanora Fagan. However, her birth certificate reportedly reads "Elinore Harris." She named herself "Billie" after the silent movie star Billie Dove. In her memoir, Lady Sings the Blues; Holiday shared how much she admired the actor as a child. 
"I don't think I missed a single picture Billie Dove ever made," she said. "I was crazy for her."
Holiday's love for silent films was one of the ways she coped through a traumatic childhood. The singer's parents-Sadie Fagan and Clarence Holiday- were teenagers when Fagan gave birth to their daughter. Eventually, Holiday's father left her mother and later became a jazz musician. Shortly after, Fagan married Philip Gough in 1920, which provided Holiday with stable home life for several years.
Once Fagan and Gough divorced in the mid-1920s, she and Holiday relocated to New York City. When they landed in Harlem, the "God Bless This Child" songstress started working with her mother at a house of prostitution before becoming a teenager. Throughout her tumultuous childhood, the singer took solace in listening to other musicians such as Armstrong.
How Billie Holiday got the name Lady Day
By the time Holiday turned 18, she was actively pursuing a career in music. She performed at multiple clubs in Harlem and created a name for herself in the jazz scene. While she was singing at a jazz club, producer John Hammond discovered Holiday. After they agreed to work together, Hammond and the "Billie's Blues" performer started recording together. Eventually, the producer set up Holiday to record with up-and-coming clarinetist and bandleader Benny Goodman. Together, the musicians worked on two of Holiday's early commercial projects, including "Your Mother's Son-In-Law" and "Riffin' the Scotch."
Following the success of her first two songs, Holiday continued to perform songs around the country. In 1935, she also appeared in the film Symphony In Black alongside Duke Ellington. At the same time, she joined Count Basie's band, which also included saxophonist Lester Young. The musicians quickly became friends, and Young gave Holiday the nickname Lady Day during their tour. The "Them There Eyes" singer later returned the favor and nicknamed her bandmate "Prez," per Biography.
Billie Holiday's cause of death
Holiday and Young remained friends for many years. Although she was married several times, the "Fine and Mellow" singer and Young only had a platonic relationship. According to The Guardian, Holiday planned to perform at her friend's funeral when the saxophonist died of internal bleeding in 1959. However, his estranged wife reportedly banned her from coming to the funeral.  
The outlet also shared that Holiday worried about her mortality when Young died. Unfortunately, her prediction came true in 1959. Two months into Young's death, Holiday admitted herself into the hospital after feeling ill. On July 17, 1959, she died of cirrhosis in the hospital at age 44, with $750 to her name, per USA Today.