Gayle King Opens Up About Kobe Bryant Backlash: "It Was Very Painful"
Gayle King faced backlash like no other for her February interview on the legacy of Kobe Bryant, who died tragically in a helicopter crash on Jan. 26.
In a Feb. 4 chat for CBS's CBS This Morning, King sat down with Bryant's longtime friend Lisa Leslie and infamously dredged up his 2003 rape case.
Fans and critics alike felt that the line of questioning was inappropriate, insensitive, and totally disrespectful. King garnered immediate and widespread criticism for her remarks, with some even wishing death on her. She recently opened up about the backlash she faced, describing it as "very painful."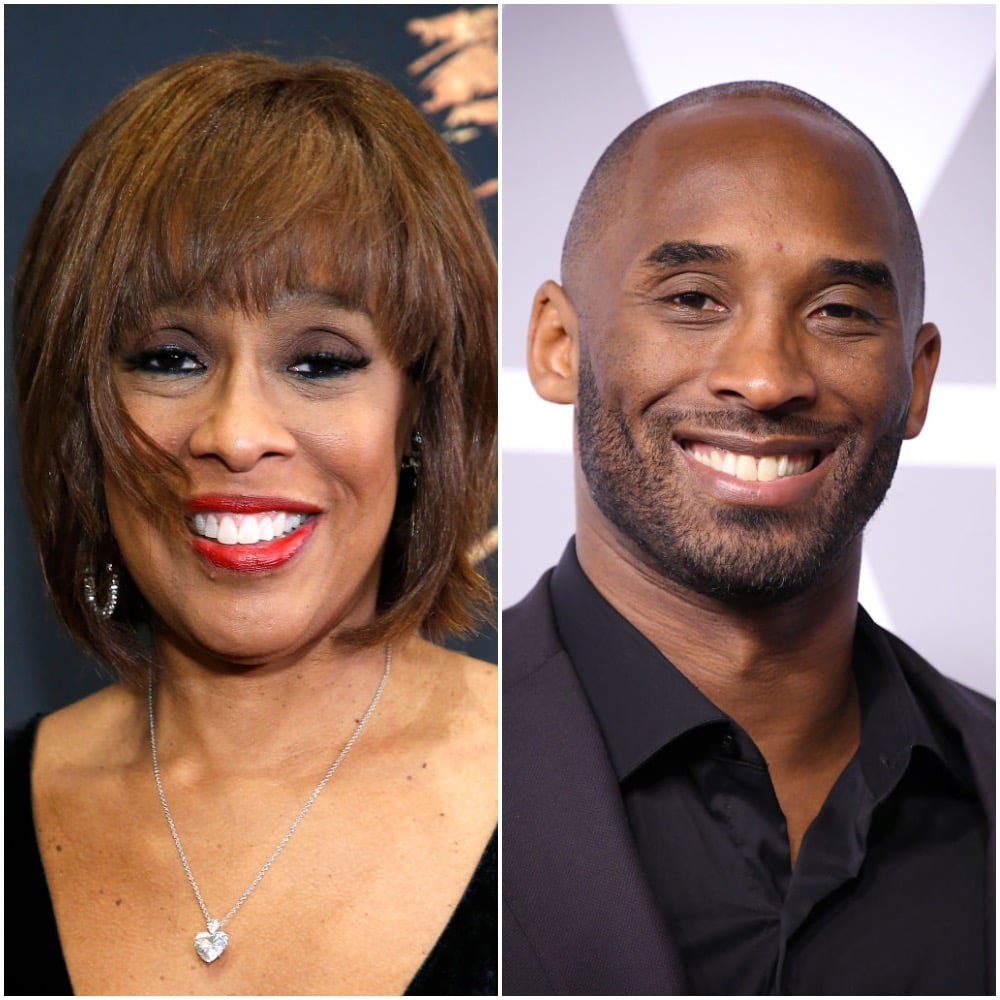 Looking back at Gayle King's infamous interview
In the interview, King had a wide-ranging conversation with Leslie, who had known Bryant, 41, since he was just 18. They discussed everything from his earlier days in the NBA and their friendship to his love for Michael Jordan.
Eventually, they reached the topic of Bryant's 2003 sexual assault case, in which a woman accused him of raping her at a hotel. He strongly denied the allegation. Bryant said they had consensual sex but later acknowledged that the woman did not see it that way. His case was tossed out in 2004 after the accuser refused to testify.
"It's been said that his legacy is complicated because of a sexual assault charge which was dismissed in 2003, 2004," King began. "Is it complicated for you, as a woman, as a WNBA player?"
Leslie replied: "It's not complicated for me at all. There's been a few times that we've been at a club at the same time. Kobe's not the type of guy, never been, who's like 'Lisa, go get that girl, tell her, send her this.' I have other NBA friends who are like that, and he's just not like that."
"I've just never seen him being the kind of person that would do something to violate a woman or be aggressive in that way. That's just not the person that I know," she continued.
But King persisted, seemingly fishing for a different response. "But Lisa," she continued, "you wouldn't see it, though. As his friend, you wouldn't see it."
"And that's possible," Leslie conceded. "It's just, I just don't believe that. And I'm not saying that things didn't happen. I just don't believe that things happened with force."
Gayle King faced widespread backlash
After the interview aired, CBS released a clip of that part online. Almost immediately, fans began slamming King. Celebrities even weighed in on the matter, including Snoop Dogg, who called her a "funky dog head b*tch" — comments for which he eventually apologized.
Amid mounting backlash, King spoke out and said she understood why people were upset. She also criticized her network for the way it promoted the interview.
"If I had only seen the clip that you saw, I would be extremely angry with me, too. I am mortified. I am embarrassed, and I am very angry," she said in a video shared to Twitter.
"When you see it that way, it is very jarring," she added.
But many people were not buying it and continued to slam King. Her best friend, Oprah Winfrey, later told the press that King was not handling the backlash well and had even started to receive death threats.
Gayle King opens up about the criticism she received over her remarks
In a March 7 chat on Oprah Winfrey's 2020 Vision: Your Life in Focus Tour, King opened up about how she handled the criticism. 
"I put on my game face and my big girl pants because I never lost sight of who I was, what I believe I am, and my intention. I've never lost sight of that. But it certainly was a learning curve, and it was very painful," she told Oprah (via People).
"I think we can disagree politically, we can disagree socially, if you want to, but I just think humanity should prevail always," King continued. "I think we still have to figure out a way to navigate that with each other. That we can disagree, and you can be mad at me even, but you can't speak to me the way I was spoken to and threatened."
King noted that she still has a "scab" from the drama but claimed that she had moved on. To that, many people would probably say: It's about time.