Gene Hackman Once Revealed He Didn't Know Where His Oscars Were
Gene Hackman is one of the greatest actors of his generation. His 40-year Hollywood career included big box office winners, critical successes, and five Academy Awards nominations (including three clustered together in a five-year span). Hackman retired from acting in 2004 and pursued a writing career. Apparently, searching for his Oscars wasn't high on his priority list once he left the sound stage behind.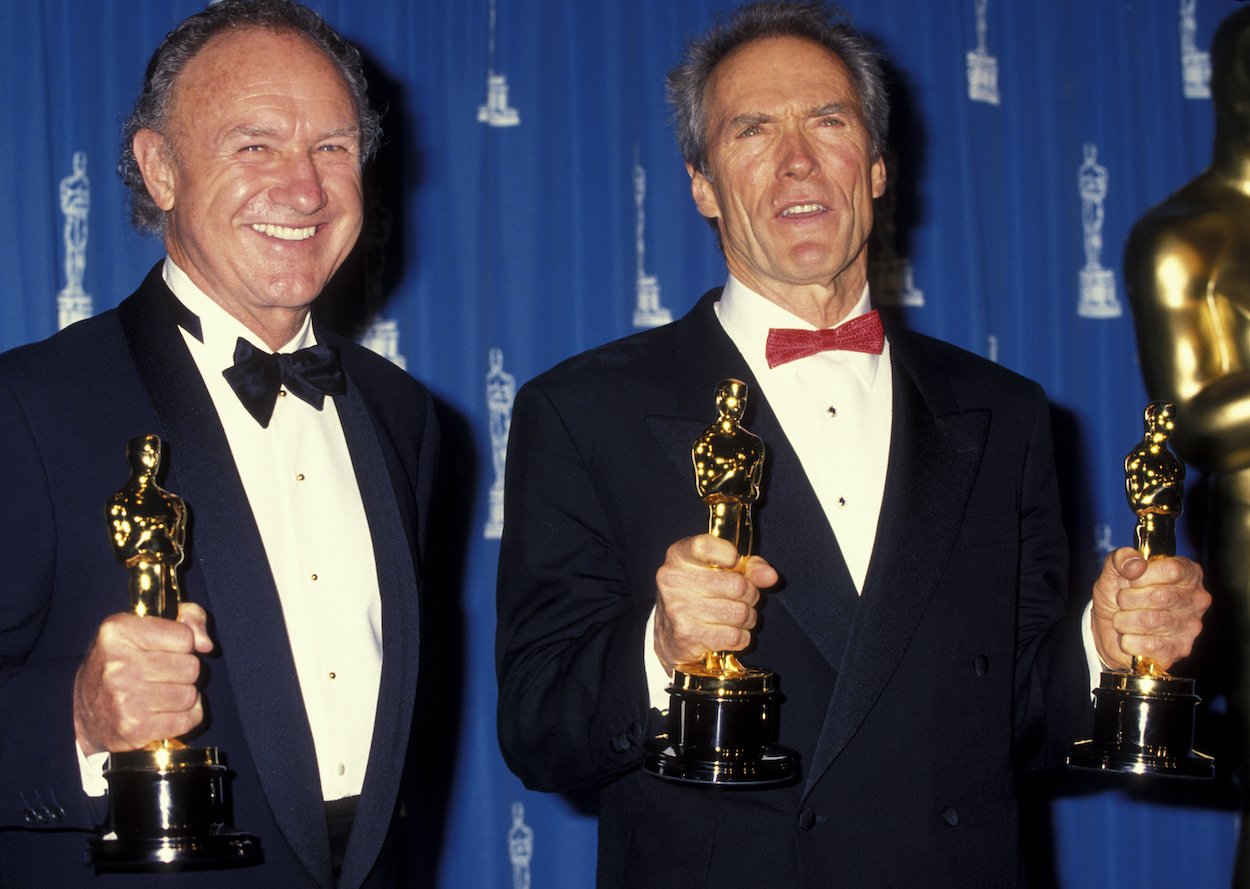 Hackman won two Academy Awards 21 years apart
Hackman's first movie role was an uncredited appearance in 1961's Mad Dog Coll, but his first credited movie part came three years later in Lillith. Hackman acted alongside Warren Beatty and Faye Dunnaway in Bonnie and Clyde three years after that, and he earned his first Oscar nomination for it.
Hackman earned Academy Award nods in back-to-back years in 1971 and 1972 for I Never Sang for My Father and The French Connection, respectively. He won for best actor in a leading role for The French Connection.
The next time Hackman won an Oscar was also the final time he earned a nomination. He took home the statuette for best supporting actor for Unforgiven in 1993, which came four years after Hackman earned a nomination for his leading role in Mississippi Burning.
Add it all up, and you get five Oscar nominations and two wins in a 40-year big-screen career that included nearly 100 movie credits. But when it comes to Hackman's Oscars, he once admitted he had zero idea where they actually were.
Hackman once admitted he didn't know where his Oscars were
Winning an Academy Award is the pinnacle for big-screen actors. Only four get handed out each year for the best lead and supporting actor for both men and women. An Oscar statuette is worth surprisingly little, but the renown and fame that come with it are almost priceless.
But maybe not for Hackman.
In a 2011 interview with GQ, he revealed he had no idea where his two Academy Awards were. 
"You know, I'm not sure; I don't have any memorabilia around the house. There isn't any movie stuff except a poster downstairs next to the pool table of Errol Flynn from Dawn Patrol. I'm not a sentimental guy."

Gene Hackman
He has as many Academy Awards as screen legends Robert De Niro, Tom Hanks, and Brad Pitt, but Hackman's Oscars don't seem to be all that valuable to him.
He earned an Oscar nod for the movie he would show his mother
Though Hackman said he's not sentimental about his career memorabilia, he is sentimental about why he would want his mother to see I Never Sang for My Father.
Hackman earned an Academy Award nomination for I Never Sang for My Father between his first nod for Bonnie and Clyde and his win for The French Connection. Of the five films that earned Hackman Oscar nominations, it might be the most anonymous. Yet, for him, it might be the most important.
Hackman's father left the family when he was young, and he grew up with his mother and grandmother. His mom planted the acting seed in him at a young age, but she never got to see him act. I Never Sang for My Father is all about a complicated family dynamic, and Hackman felt that the movie's theme and his performance would have made her proud. Hackman's Oscars came for other movies, but I Never Sang for My Father has a special place in his heart.
RELATED: Keanu Reeves Dramatically Cut His Salary After 'The Matrix' So He Could Star with Gene Hackman