'General Hospital': The 1 Romantic Thing Chad Duell Does For His Girlfriend Courtney Hope
Chad Duell has been playing Michael Corinthos on General Hospital since 2010. His character has gone through the ups and downs of love several times within the past few years, but Duell's love life is a bit less dramatic than that.
He is currently dating Courtney Hope, who plays Sally Spectra on The Bold and the Beautiful. Duell and Hope's relationship seems to be going strong, and it could be due to the romantic gestures they do for each other. Read on below to find out what romantic thing Duell has been known to do for Hope.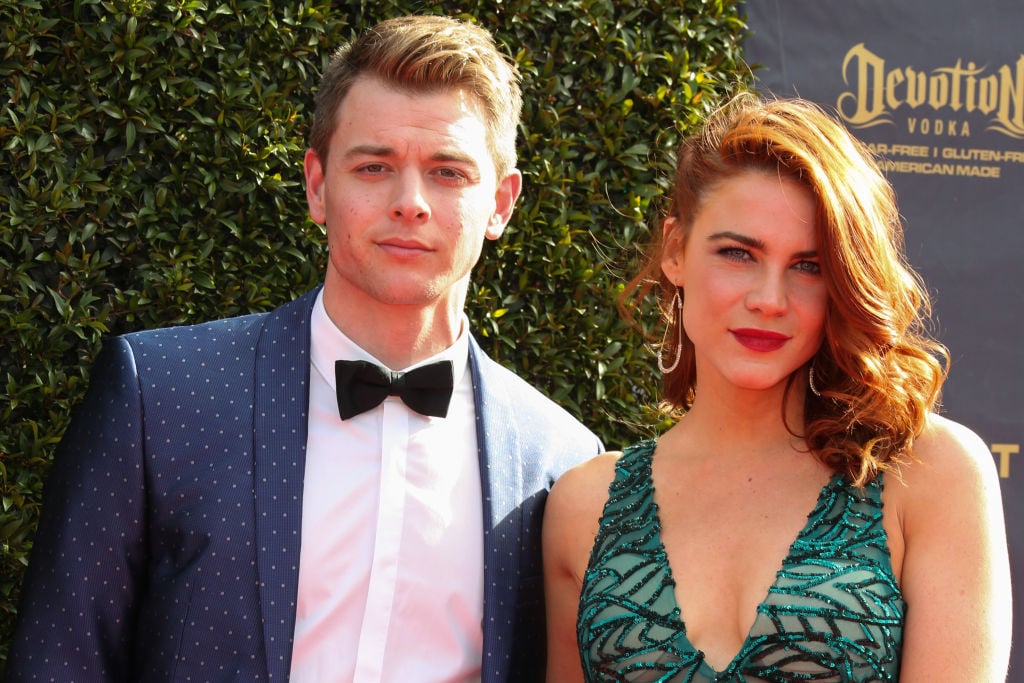 Chad Duell and Courtney Hope first met in 2016
Duell and Hope first met at a party in 2016. According to Soaps In Depth, Duell's General Hospital cast mate, Bryan Craig, introduced the pair to each other. However, while the two of them hit it off, they were both hesitant about pursuing a relationship at first.
"I wanted to hang out with her," Duell told Soaps In Depth, "but part of me knew I would end up dating her. I guess I was scared."
Meanwhile, Hope was skeptical about love, though Duell helped her change her mind about it. She shared: "My parents always used to tell me love should be easy and with someone who's your best friend. Growing up, I didn't believe that existed anymore. When I met Chad, it was the first time I ever saw what they were talking about."
Fortunately, Duell and Hope took a chance on each other, and they ended up building a beautiful relationship together.
Chad Duell and Courtney Hope try to do romantic things for each other
RELATED: 'General Hospital': Who Did Chad Duell Date Before Courtney Hope?
Being in love means that Duell and Hope try to do nice things to make their partner happy. Hope revealed her boyfriend can be very romantic, though his moves are often subtle and full of thoughtfulness rather than being huge gestures of love.
"Being thoughtful is a form of being romantic," Hope said. "I'll come home from a long day at work and he'll bring me flowers or even just my favorite protein bar. That means something to me. He's thinking about me"
Hope has reciprocated the romantic gestures as well. Duell shared that, for his birthday one time, Hope flew him to Japan and booked a room at a hotel where the movie Lost in Translation was filmed. Since that was Duell's favorite movie, he admitted Hope's gift "was probably the coolest thing anyone's ever done for me."
Chad Duell and Courtney Hope are currently self-isolating together
RELATED: A Look at The Bold and the Beautiful's Courtney Hope and General Hospital's Chad Duell's Life Together at Home
Duell and Hope moved in together after about a year of dating. Today, they are self-isolating with each other amid the coronavirus (COVID-19) pandemic. While being in close proximity to a partner everyday can potentially cause tension, that has not been the case for these two lovebirds.
Hope told Soaps.com: "We're definitely two peas in a pod. We haven't had any moments where it's like, 'I'm sick of you!' And that's a good thing. I felt like there were stages of quarantine – in the beginning we both had a little anxiety over it, then set an at-home routine so we could be productive."
The couple also makes sure to give each other alone time to pursue their own hobbies. For Duell, that would be video games, and for Hope, it's fitness and crafts.