'General Hospital': A Big Family Twist Involving the Character of Trina?
For some time now, General Hospital fans have had many theories about people on the show that could be related to the character of Trina Robinson. This week on the ABC soap opera, Trina (and viewers) could finally find out more about who her family members are.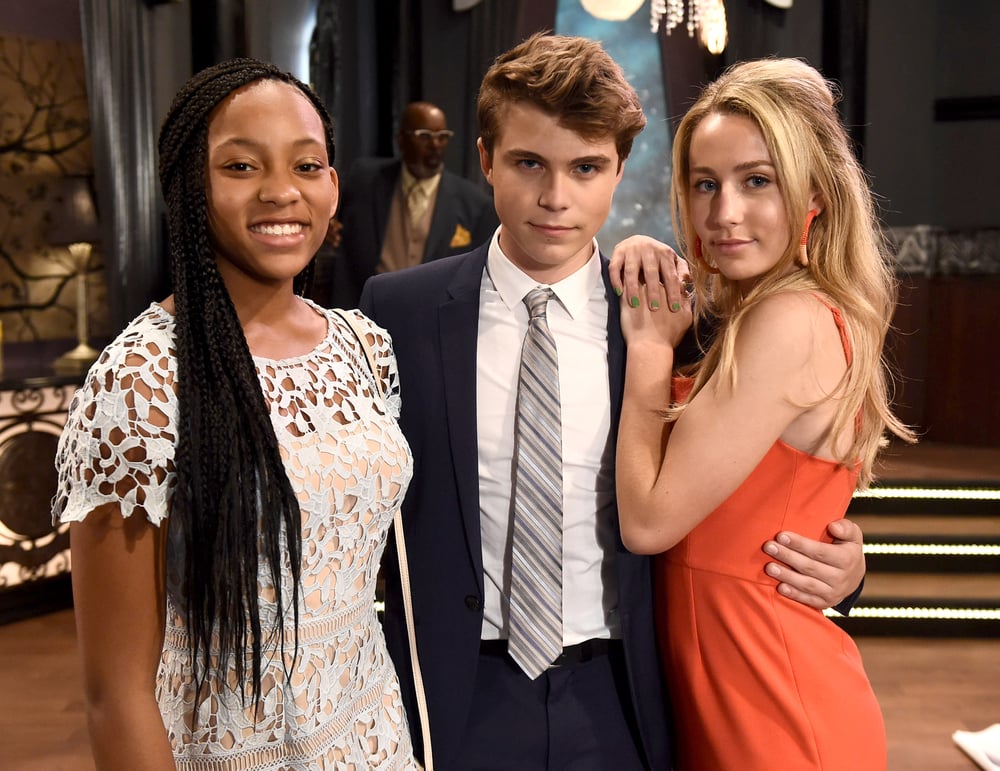 Trina Robinson on 'General Hospital'
Robinson has been a character on General Hospital since mid-2017. The character was first portrayed by Tiana Le, but she was only in the role for a few episodes until 2018.
Sydney Mikayla began appearing in the role in February 2019 and was later upgraded to main cast member status in the summer.
The character is depicted as the best friend of Josslyn Jacks and also a friend of Cameron Webber. A student at Port Charles High School, she began interning for Ava Jerome at the Jerome Gallery.
She was showed interest in Cameron but realized that he liked Josslyn. However, things seem to be headed in a romantic direction for them soon.
Spoilers hint at a reveal involving Trina's family
Last year, Trina took a DNA test and it was revealed that she was related to someone in Port Charles.
Fans have speculated since late last year that Trina is likely related to the character of Curtis Ashford, and may be his daughter. Curtis's aunt, Stella Henry, also did a DNA test and found out she was related to an unnamed person in town.
When asked about Trina possibly being Curtis's daughter, Briana Nicole Henry, who plays his wife, Jordan Ashford, has thoughts.
"I'm excited for any reason to have a new, intriguing storyline. Hopefully, this will open up a bit more of a family storyline for us and I'm excited to see what happens with it," she said. "Literally, I check in with Donnell [Turner] all the time: 'Is she your daughter yet? Is this happening yet?' I'm just ready! I think she's so sweet and so talented. Let's bring her into the Ashford family!
It has also been speculated that she could be a relative or the daughter of the recently-returned Marcus Taggert. Another common theory is that she is the daughter of Taggert's sister, Gia, and legacy character Nikolas Cassadine.
According to Soap Central, Trina will have an "unexpected family reunion" this week, so the missing links may finally be revealed.
General Hospital airs weekdays on ABC.