'General Hospital': Are the Writers Really Going to Go There With Carly and Jason?
General Hospital is known for its major couples that everyone knows. From Carly Benson Corinthos and Sonny Corinthos to Jason Morgan and Sam McCall (or Elizabeth Webber), these couples have cult-like followings with fans. But will another pair, Carly and Jason, somehow surface on the show soon?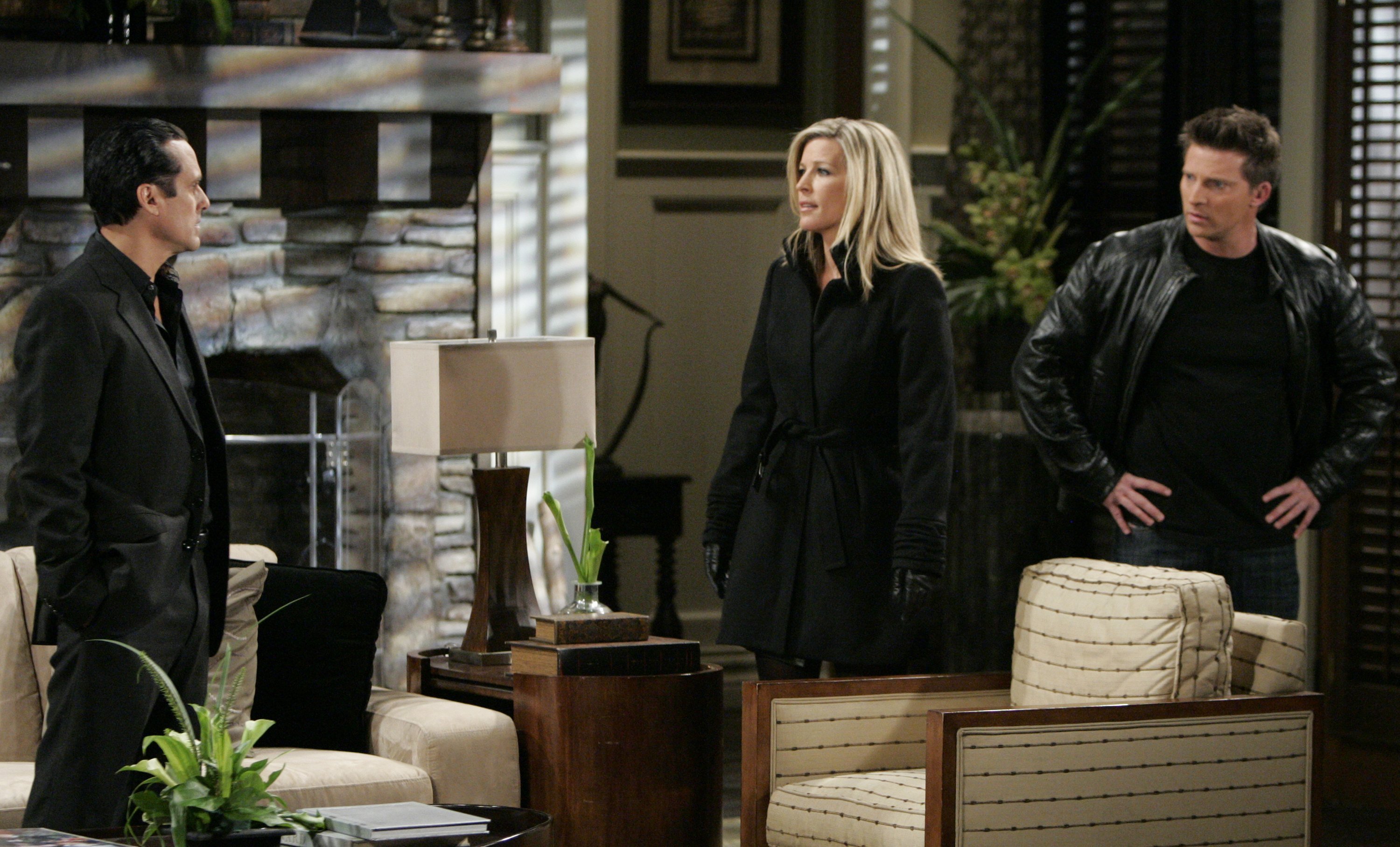 Laura Wright and Steve Burton are veterans on 'General Hospital'
Despite the fact that Wright is the fourth actress to play Carly, she is the longest-tenured Carly. Sarah Brown portrayed Carly from 1996-2001, while Braun portrayed her from 2001-2005.
Jennifer Bransford briefly portrayed the character in 2005 before Wright was cast in the role and has been Carly ever since. Carly and Sonny are one of the most iconic and notable pairings on General Hospital. The duo may be one of soap opera's biggest supercouples and one of the most memorable pairings on the show, Wright's Carly wasn't in a romance with Corinthos during a good amount of her time on the show.
Because they have just been really good friends for a while, people have forgotten that a long time ago, Carly had a thing with Sonny's longtime right-hand man, Jason. T
Is 'General Hospital' going to pursue a Jason and Carly romance?
Now on General Hospital, things are different. At the moment, Carly believes that Sonny is dead. Meanwhile, one of Jason's great loves, Sam McCall, isn't wanting to be around him at the moment and doesn't want him around the kids. The chemistry between Jason and Carly has been off the charts recently, especially because of all the stress that they both having on in their lives right now. This is leading folks to wonder if the show is going to spark some romance between them again.
The show's co-head writers, Chris Van Etten and Dan O'Connor, spoke with Soaps.com about what's going to happen between the two.
"There is always the question of how close can Jason and Carly get, especially when Sonny is out of the picture and believed to be dead," said O'Connor. "We'll wait and see."
"Under ideal circumstances, there would be no question as to whether or not Jason and Sam would spend the rest of their lives together," Van Etten explained. "But right now, Sam believes she is making the right decision for her family, and Jason agrees. They'll always be in each other's lives, but Jason believes staying away is the right thing to do for now."
It seems like the end of the day, the couple known as JaSam is endgame and Carly may just be a temporary interloper if the storyline really goes this way. O'Connor noted that for the couple, "the question is how committed can both of them be to this new arrangement when potential romantic spoilers start to enter their lives?"
General Hospital airs weekdays on ABC.