'General Hospital': Avery Pohl Reveals Her Feeling on Mean Nicknames People Have Given Esme
Avery Pohl plays the scheming Esme Prince on 'General Hospital.' The character has received many interesting nicknames from viewers, and Pohl recently shared her thoughts on them.
Fans of General Hospital have seen all kinds of villains on the show. Most recently, a notable one is Esme Prince, who Spencer Cassadine brought back home to Port Charles with him from boarding school in Europe.
Because of her manipulative nature, fans have even given Esme numerous mean nicknames. Actor Avery Pohl recently shared her thoughts on these nicknames her character has received.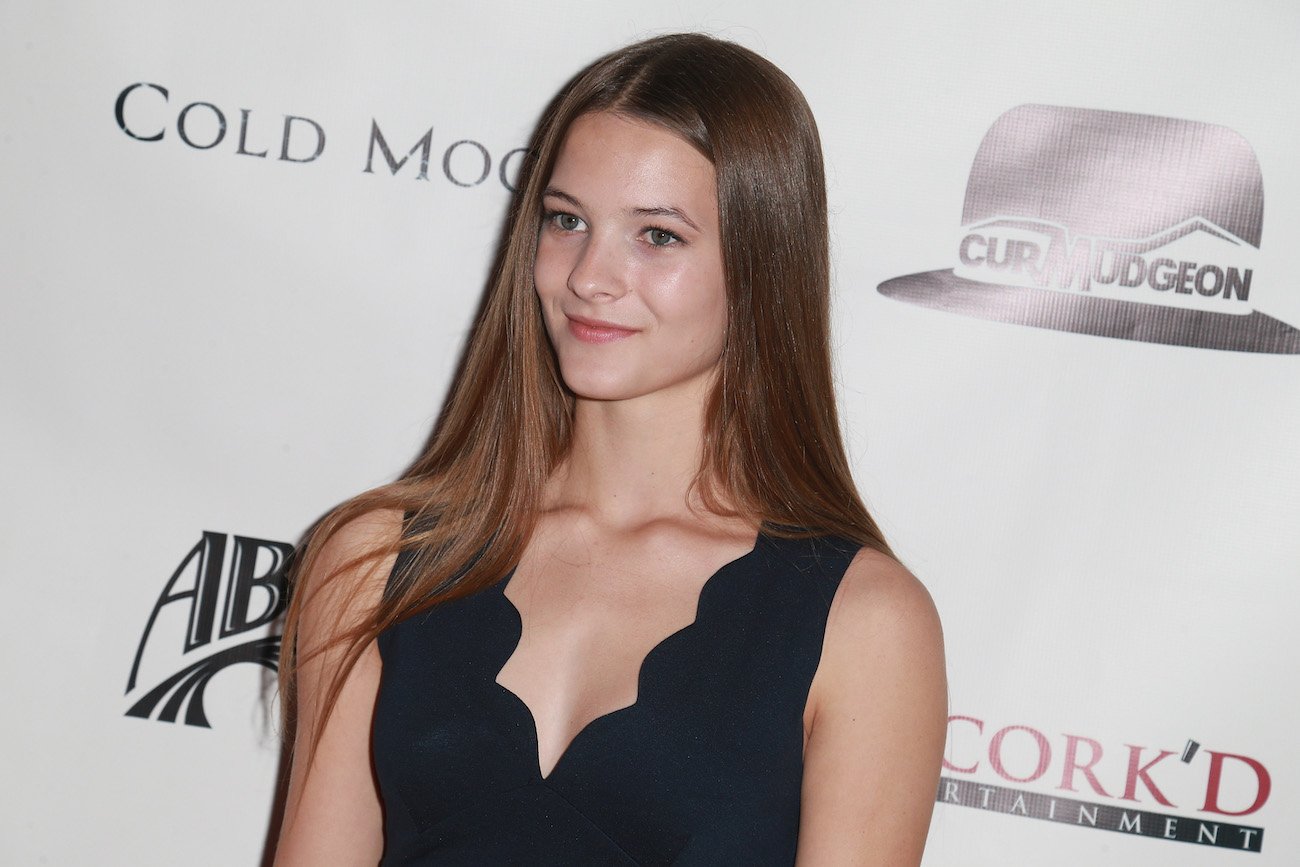 Esme has wreaked havoc on Port Charles citizens
When Esme first came to Port Charles in August 2021, she instantly latched onto Ava Cassadine. Esme set Ava's car on fire and got Spencer to terrorize Ava as well. It was later revealed that Esme is Ryan Chamberlain's daughter and is helping her father separate Ava from her husband, Nikolas Cassadine.
Esme also caused problems for Spencer's teenage friends. She became especially jealous of Trina Robinson, who developed some chemistry with Spencer. In early 2022, she recorded Josslyn Jacks and Cameron Webber having sex and later spread the footage to their classmates. Then, Esme framed Trina for the act, leading Trina to be arrested.
Many people in Port Charles have become suspicious of Esme, although it can be difficult for them to find evidence to prosecute her.
Avery Pohl reveals her feelings on mean nicknames viewers have given Esme
Viewers have a lot to say about Esme, and not all of it is positive. In fact, the character has even been given many mean nicknames.
"I really have enjoyed all the creative names people have come up with on Twitter for Esme," Pohl said (via Soaps.com). "Escargot, Escalator. The list goes on… "
Her favorites are the "hysterical" ones like Etch-a-Sketch and Embarrassment.
How Avery Pohl feels playing Esme
Playing a villain can be a noteworthy experience for a lot of actors. However, despite Esme's unlikeable traits, Pohl has found ways to empathize with her character.
"I usually start out by saying, 'She's the worst,' just to give everybody a little warning," Pohl explained to Soap Opera Digest in October 2021. "I say, 'She's very charming on the outside and quite manipulative and narcissistic on the inside. She will justify anything as long as it's something that she feels entitled to.' She's a very interesting character to learn to empathize with!"
Even though Esme has been fighting for her and Spencer's relationship, Pohl actually supports Spencer and Trina being together.
"Absolutely Spencer and Trina! No question about it," she said when asked about the love triangle. "Spencer needs someone like Trina in his life — although I don't know if Trina needs someone like Spencer in her life. Their chemistry on screen is fantastic and they're really fun to watch. We'll see how it plays out, but I would definitely be Team 'Sprina'. I don't know if I've ever really seen anyone be Team Esme yet, but as time goes on, I hope I get a couple of people behind me! Spencer and Esme are kind of the conniving couple."