'General Hospital': Cameron Mathison Says 1 Aspect of Filming the Show 'Blows My Mind'
Cameron Mathison rose to prominence in the 1990s and 2000s as Ryan Lavery on All My Children. After 10 years of being away from soap operas, Mathison recently joined General Hospital as Drew Cain.
Soap operas have changed a lot in the past several years. Mathison reveals one aspect of filming that has him blown away.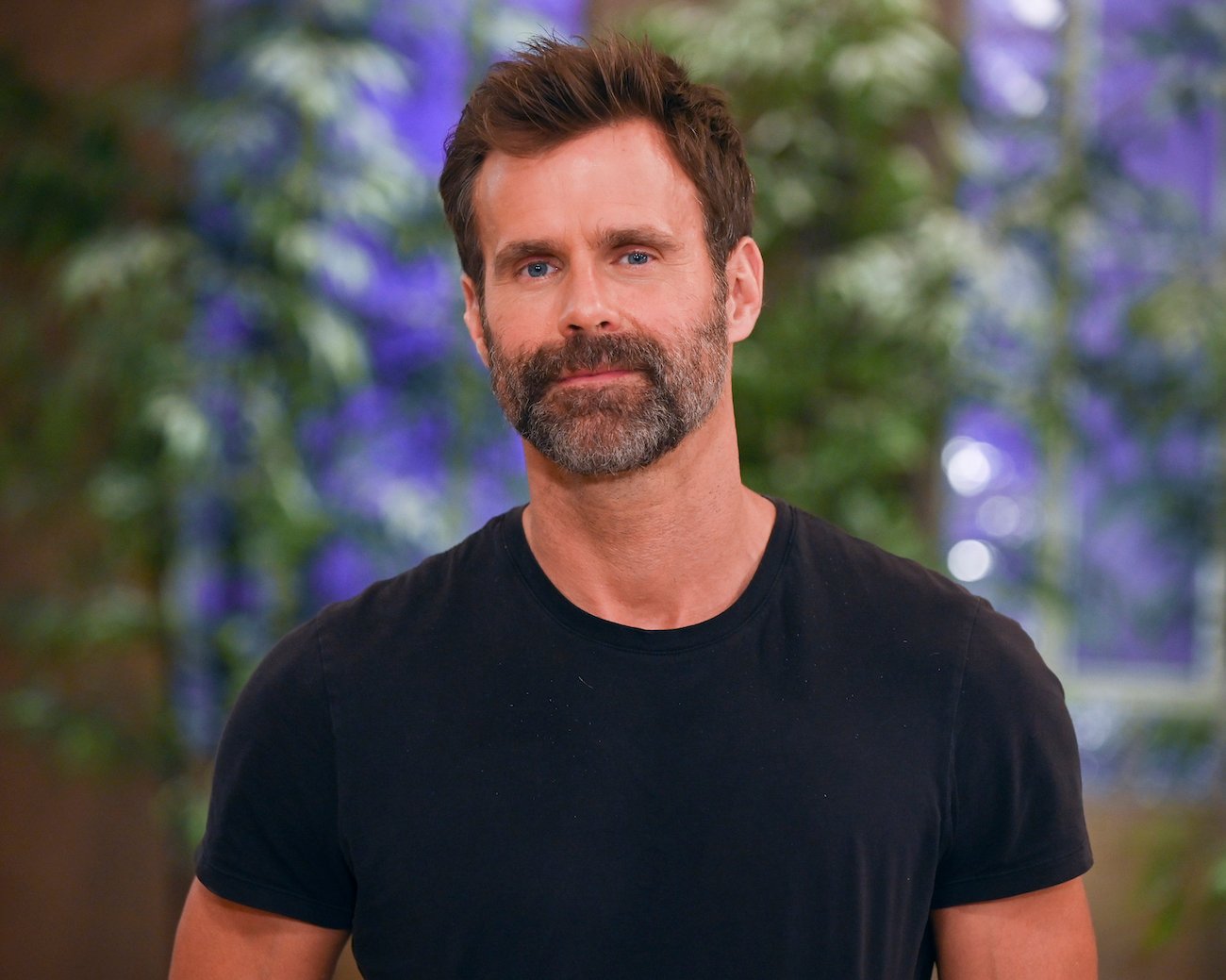 Cameron Mathison joined 'General Hospital' in August 2021
After leaving All My Children in 2011, Mathison moved on to work in hosting as well as movies. 
Recently, he decided to return to soap operas. Mathison shared that he got a job on General Hospital by reaching out to executive producer Frank Valentini.
"Before Home and Family went off the year, it got reduced to two days a week so I would have three days a week off in L.A.," he told Entertainment Weekly. "I had been thinking a lot about General Hospital and working with EP Frank Valentini, who I have known for many years. I reached out to him. I sent a text very respectfully saying, 'Hey, I've got this extra time. And as you know, I'm a huge fan of the show and would love to work with you, man.' Frank just went with it. I was really, really excited. When he responded, it was one of the most exciting things."
Mathison made his debut as Drew Cain in August 2021.
Cameron Mathison is blown away by 1 aspect of filming 'General Hospital'
Mathison has been getting into the swing of things at General Hospital. There were some aspects of filming soap operas that changed in the time Mathison was away. For Mathison, one of the biggest differences he noticed was in the number of scenes he has to film now.
He shared with Soaps.com recently that, when he was filming on All My Children, actors would film "30 to 35 scenes a day" with "80 to 85 pages" of dialogues to memorize.
"Coming back, we're doing, like, 50 to 60 to 70 scenes in one day, shooting—from what I can gather—over a hundred pages of dialogues every day," Mathison explained.
General Hospital is expected to shoot more material in the same amount of timeframe as All My Children, and Mathison is impressed by how the cast and crew have been handling everything.
"The efficiency of General Hospital blows my mind," Mathison said. "Frank Valentini, the EP there, just runs the most incredible tight ship, and we put out great stuff, and the writers put out amazing things."
Fortunately, given Mathison's years of experience on soap operas, he was able to "get into a rhythm" of memorizing his lines.
Cameron Mathison wanted to bring something different to Drew Cain
Drew first appeared in 2014 and was played by actor Billy Miller. The character was last seen in 2019 after his flight to Afghanistan mysteriously vanished.
With Mathison's appearance, Drew is finding his way back to life in Port Charles. Mathison also believes that, after a few years lost and as a captive, Drew is not exactly the same man people knew him as.
"I almost feel like that massive impact would be enough to bring in my own take on him," Mathison said. "He's gonna be humble. He's gonna [have] more of a sense of gratitude for life in general—a deeper connection with his daughter."