'General Hospital': Will Cameron's Biological Father Return?
General Hospital, ABC soap opera, is famous for bringing back its actors to ghostly apparitions. Chad Brannon, who played as Zander Smith in 2000-2004, might be making a return to the soap opera. While Zander died in a shootout in 2004, his return to the show remains a mystery.
In 2009, the Daytime Emmy Award winner, Brannon had debuted on the show as Aaron but only made a one-time appearance. He appeared on the screen with Natalia Livingston when she was flying to Paris. So, who is he coming back as and in what capacity?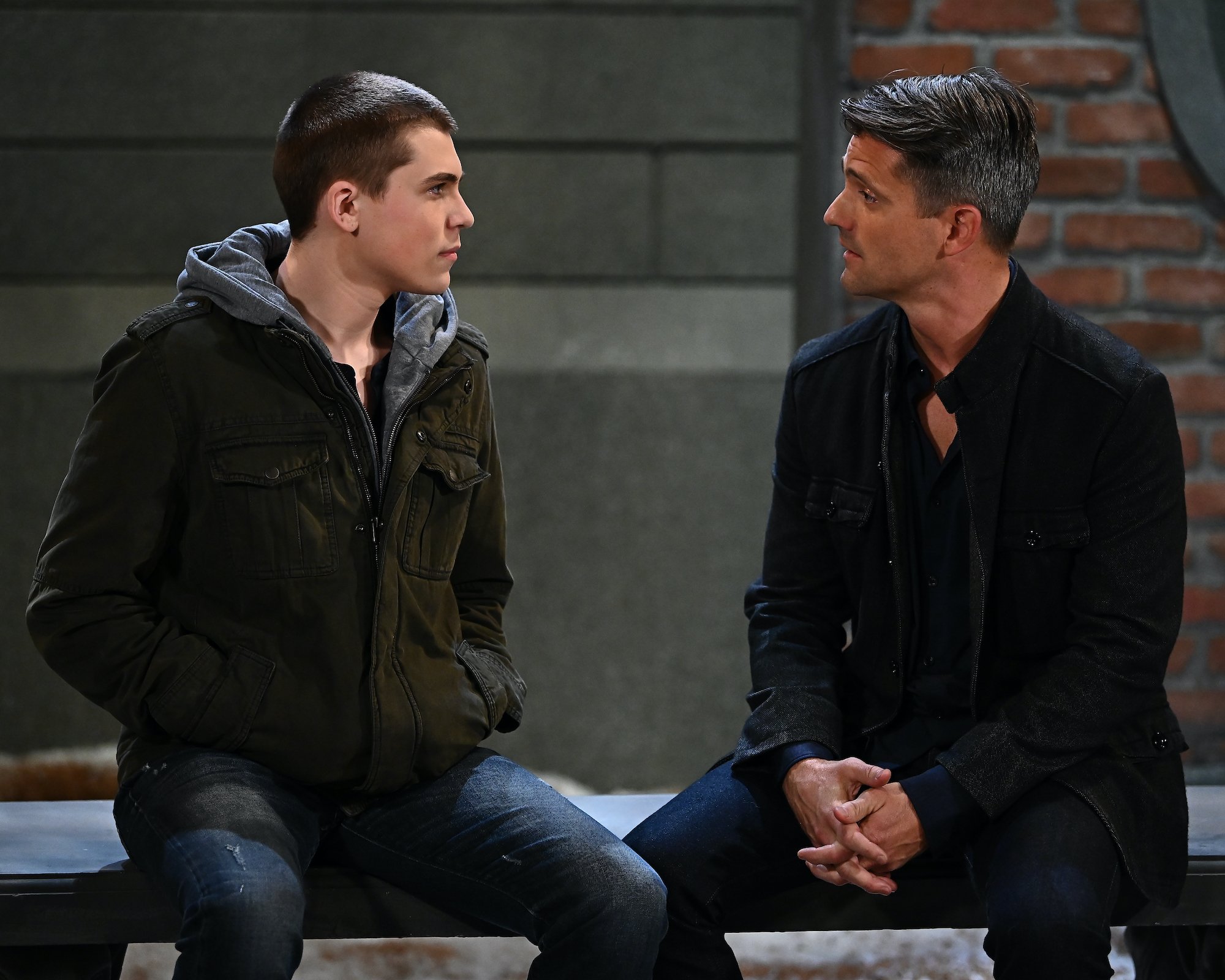 Who is Zander in "General Hospital"?
Zander on the ABC soap opera is the biological father of the son of Elizabeth Webber. Cameron was conceived during a second-night-stand when Zander and Elizabeth had an entangled relationship. Zander was a troubled character who worked in a rave club and supplied drugs to kids. He was wrongfully accused of killing Ted, but it was later discovered that Sorel had killed Ted.
When working in the rave club, Zander met Emily Quartermaine and had a romantic connection with the charismatic character. Their love blossomed despite disapproval by Emily's family. To separate the two lovebirds, Edward accused Zander of assaulting him. For the charges to be dropped, Emily had to break up with Zander.
Later, Emily informed Zander that she was dating someone else, and he was remorseful and self-destructive. Zander became mentally unstable and at one time held Emily hostage. A SWAT team surrounded him, and a cop shot him when he pretended to reach out for a gun.
Cameron's recent turmoil on "General Hospital"
When Elizabeth became pregnant with Zander's baby, she reconciled with Ric Lansing, and they agreed to bring up the child together. However, the two divorced, leaving Elizabeth alone as Zander was also killed in a shootout.
Later, Elizabeth crosses paths with Franco (Roger Horwath). However, their relationship has a tumultuous start due to Franco's past crimes. Elizabeth later learns that Franco has a tumor which is affecting his ability to make the right decisions, according to Soaps.
Franco and Elizabeth fell in love and kicked off a relationship in General Hospital. At first, Cameron was reluctant to accept Franco as his stepfather. But he later accepted his stepdad and even performed during Franco's and Elizabeth's wedding. During the ABC soap opera, Cameron was kidnapped by Shiloh, and Franco rescued him.
Cameron later learns that his stepfather has a tumor and might be dying soon. The two reconnect and have a father-son bond which might be short-lived. Cameron is choked up with sympathy and emotions for his stepfather.
Zander returns to console his son
On March 16, 2021, Zander returned as a ghost in General Hospital. The ABC soap opera might be recasting Zander's character due to the recent turmoil Cameron is facing. The fact that Cameron has lost close allies on the show, such as Dev (Ashton Arab) and Oscar (Garren Stitt), is devastating. He also recently learned that his stepfather, Franco has an inoperable tumor.
There are many theories on why a ghostly Zander might be returning to General Hospital. Most fans speculate that he is returning to reconnect with his son, Cameron, who he didn't get a chance to meet. Also, he might appear to Franco to convince him that he is the father of Cameron, so he should have an intense fight and conquer the tumor. Considering it's also not unheard of for someone to come back from the dead, it's unclear if Zander will stay a ghost.