'General Hospital' Star Chad Duell and Fiancée Courtney Hope Try Out Viral TikTok Trend
General Hospital star Chad Duell is engaged to Courtney Hope, who is currently appearing on The Young and the Restless. The couple has been dating for about five years now, and it seems their relationship is going strong.
They are living together and recently showed fans one fun thing they did together: a viral TikTok challenge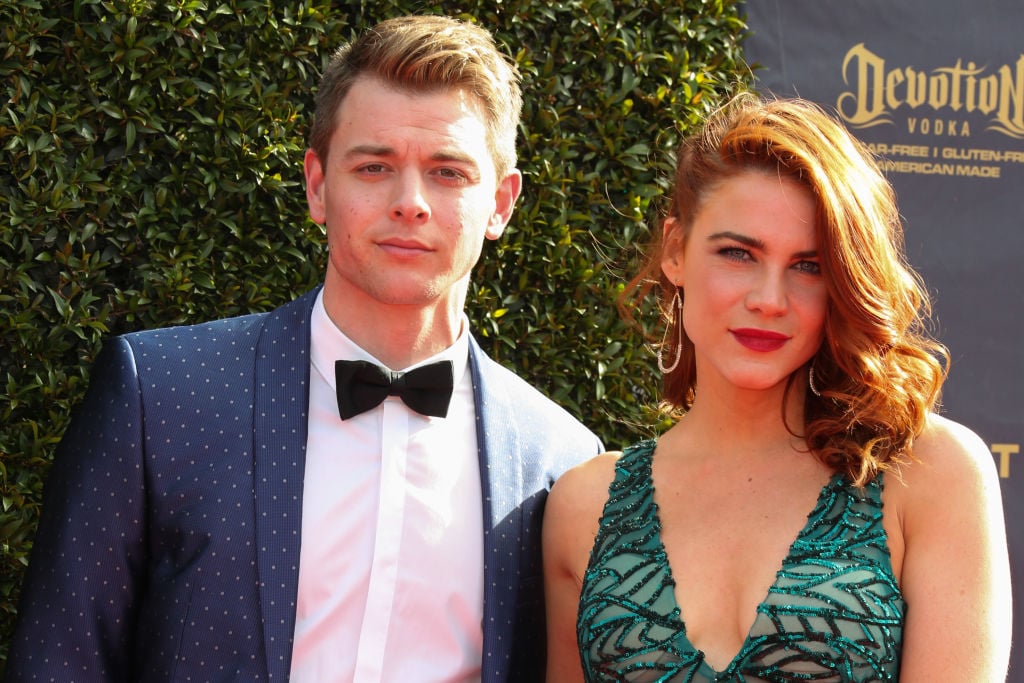 What is Chad Duell and Courtney Hope's love story like?
Duell and Hope were introduced to each other by actor Bryan Craig, who used to play Duell's on-screen brother on General Hospital. According to Soaps In Depth, the pair started talking and found out they had a lot in common.
They were both hesitant to jump into a relationship, but they took a chance on each other. Fortunately, things have been working out well for Duell and Hope.
The couple moved in together in 2017 and have been riding out the pandemic with one another.
"We're definitely two peas in a pod – we haven't had any moments where it's like, 'I'm sick of you!' And that's a good thing," Hope told Soaps.com last year.
Finally, on Valentine's Day 2021, Duell and Hope got engaged.
What TikTok challenge did Chad Duell and Courtney Hope do together?
On March 1, Duell posted a video on his Instagram page of him and Hope attempting what is known as the "center of gravity" challenge on social media.
According to Vice, the challenge has been going viral on TikTok, and it apparently highlights how men and women have different centers of gravity. It involves a male-female couple kneeling on all fours with the weight being put onto one's elbows. Then, both people would move their arms behind their back. The belief is that, thanks to their different centers of gravity, many men in the viral videos are unable to balance themselves without their arms for support.
In Duell's video, Hope is seen instructing him on how to do the challenge. As expected, Hope is able to balance, while Duell hit his face onto the pillow underneath him.
Hope seems to find the result extremely amusing, but Duell is confused. "I don't understand. What did you do?" he asks.
Other soap opera stars tried the challenge too
Shortly before Duell posted his video, actor Kelly Kruger on The Bold and the Beautiful also shared a video of her and her husband, co-star Darin Brooks, trying out the "center of gravity" challenge as well.
Unlike Duell, however, Brooks does not fall. Instead, it seems he already knew about the challenge and is able to balance himself perfectly.
"I am so tired of not being able to prank him," Kruger writes in the video's caption. "He's supposed to fall on his face because of men's center of gravity vs women's but he clearly saw this before and got ahead of me. Somebody give me a good prank that will get him good!!"