'General Hospital': Chad Duell's Girlfriend Courtney Hope Actually Auditioned to Play His Love Interest on the Show
Chad Duell and Courtney Hope are two soap opera actors who have managed to find romance with one another. Duell currently plays Michael Corinthos on General Hospital while Hope plays Sally Spectra on The Bold and the Beautiful.
Duell and Hope have not acted together, but there once was a time when the couple had a chance of being on-screen love interests. Find out what happened and how Duell and Hope felt about possibly acting together.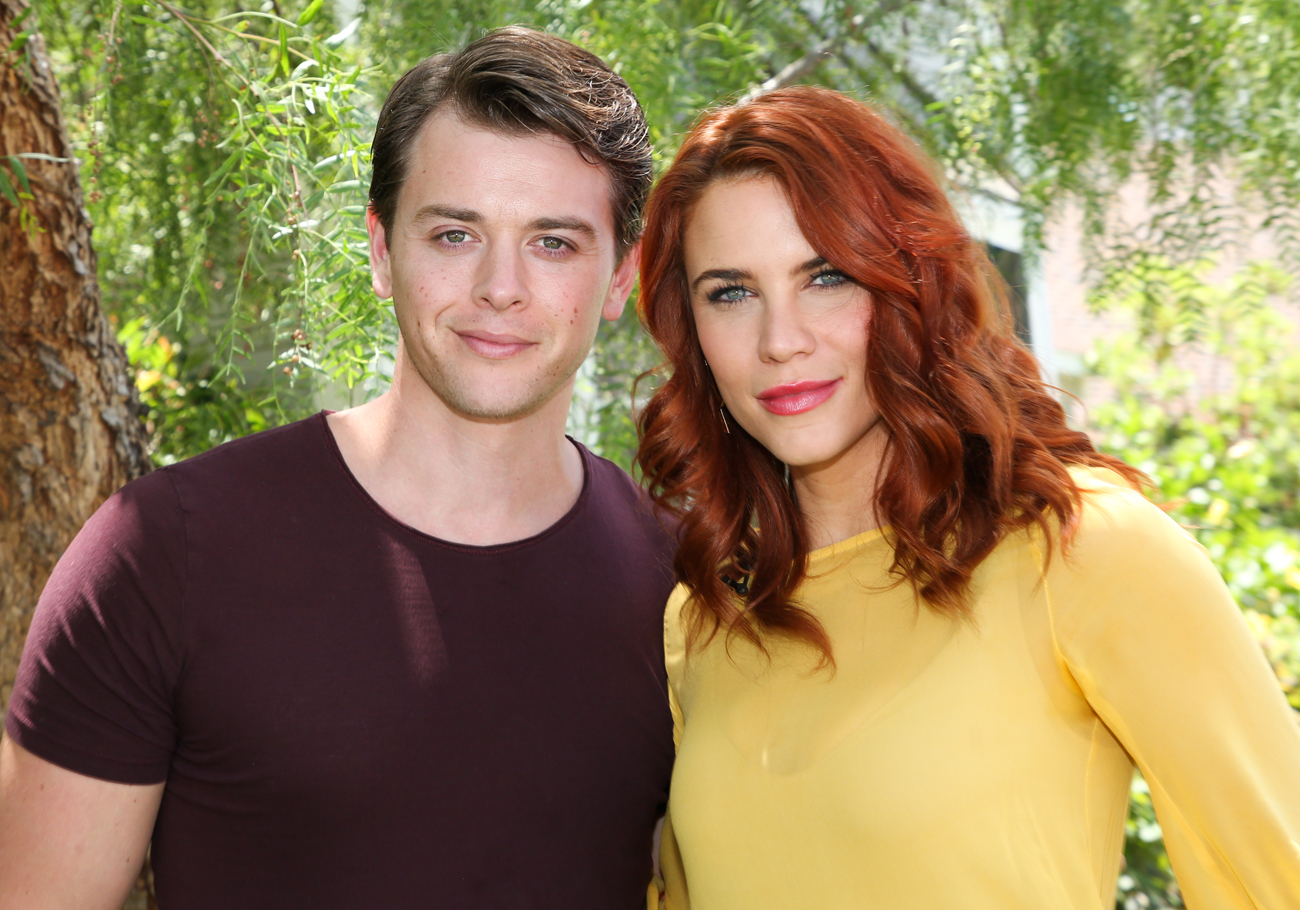 Chad Duell and Courtney Hope met at a party
Duell and Hope first met at a party, where they were introduced by actor Bryan Craig, who used to play Duell's on-screen brother on General Hospital.
After meeting, Duell and Hope started talking. They hit it off right away, but Duell was initially skeptical about starting a relationship.
Duell told Soaps In Depth in 2018, "I wanted to hang out with her, but part of me knew I would end up dating her. I guess I was scared."
Meanwhile Hope recalled that, after meeting Duell, she understood what her parents had been saying about love. "My parents always used to tell me love should be easy and with someone who's your best friend," she said. "Growing up, I didn't believe that existed anymore. When I met Chad, it was the first time I ever saw what they were talking about."
Chad Duell and Courtney Hope have been living together for 3 years
After about a year together, Duell and Hope took their relationship to the next level by moving in with each other. Fortunately for the couple, there have not been too many serious problems so far from sharing the same space.
"We're definitely two peas in a pod," Hope told Soaps.com earlier this year. "We haven't had any moments where it's like, 'I'm sick of you!' And that's a good thing."
When the pandemic hit, Duell and Hope self-isolated together. Hope revealed the two of them did have some "anxiety" in the beginning, but they eventually learned how to handle being in close proximity for a long time.
"I felt like there were stages of quarantine – in the beginning we both had a little anxiety over it, then set an at-home routine so we could be productive," Hope said. "It's just us and our three dogs. We like our alone time, too – he likes to play his games, and I like fitness and crafts."
Courtney Hope once auditioned to play Michael Corinthos' love interest
When Duell and Hope first met, Hope had not appeared on The Bold and the Beautiful yet. It seems at that time, she was also auditioning for a spot on General Hospital. In fact, her audition was what led to Duell and Hope meeting.
"She was actually testing for my love interest on General Hospital, so I was giving her a little bit of advice," Duell told Soap Opera Digest in 2019.
Afterwards, Hope tried to keep some distance from Duell since they could actually become co-workers. However, they ended up enjoying each other's company so much that it was difficult to pretend otherwise.
"I didn't want to be working with him and starting a relationship; that is just not really who I am," Hope said. "But we talked a couple times and then eventually, he was like, 'Do you want to come over and we can just hang out?' I came over and we ended up talking until like, 4:30 or 5 a.m. And finally we looked at the clock and said, 'Oh, my God!'"
Hope ended up not getting the part on General Hospital, and the two of them consider it a good thing. However, nowadays, they wouldn't have much of a problem with it.
"We would have been creating an on-screen romance while developing our own, and kind of comparing it with what they're writing for us," Hope said to Soap Opera Digest. "But now that we're established, working together is no big shakes. We have a three-and-a-half-year relationship as our foundation."