'General Hospital' Co-Stars Who Got Married in Real Life
Actors sometimes find love at work. That might not be surprising given they're often paired up for love scenes.
General Hospital has two sets of couples who worked in the show's universe. These couples got married in real life and Lynn Herring shared what she's up to now during the show's break.
Michael Saucedo and Rebecca Herbst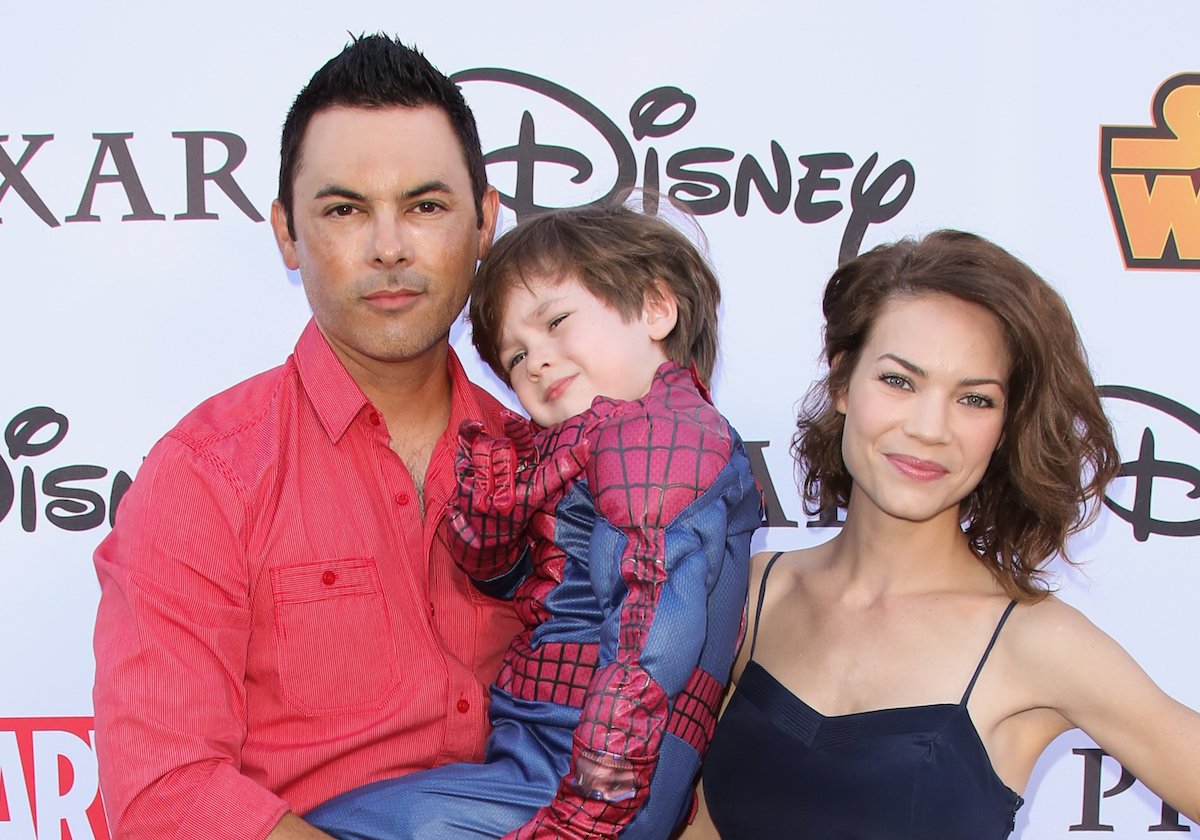 Michael Saucedo played Juan Santiago in one episode. Juan left to pursue a music career in South America. Rebecca Herbst has played Elizabeth Webber Baldwin since 1997.
The couple met on the show and later got married in 2001. They went on to have three children. Herbst hasn't talked much about their relationship, but she did do an interview with Soaps In Depth talking about what she likes to do with their kids.
"I love taking them out into the fresh air and away from the concrete, cars, and electronics, and hiking for hours upon hours with just us for company…," she said. "We take our phones everywhere like the rest of the world — because we need to take pictures. But my kids know that when we're together and hanging out, nobody's on their phone."
Lynn Herring and Wayne Northrop
Lynn Herring plays Lucy Cole and Wayne Northrop played Dr. Alex North until 2006 on the General Hospital spinoff, Port Charles. The couple met in acting class and later got married in 1981.
They admitted to sometimes feeling jealous when it comes to love scenes and getting risky fan mail. "It bothered me in the beginning, when they were doing all that passionate kissing. I kept telling myself, 'It's just the same as my acting class.' But then I'd remember our instructor telling us we had to feel what we were doing from the inside out—and I'd get a little worried." Herring told People.
The couple have two children together. Herring is still going strong on General Hospital, and Northrop's last role was on Days of Our Lives.
Herring said she's in isolation on her ranch
General Hospital's production took a break due to the pandemic. Herring did an interview with TV Insider and talked about how she's spending her time.
"We're already being isolated living out on a ranch," she said. "Choosing isolation is one thing, but having it imposed on you is another. I really have started to miss humanity, seeing people, and going into town and into work. [Laughs] Now, I get excited when the mail lady goes by."
She continued, "I'd gotten a rescue puppy a month before all this so, I took an online training class. My 87-year-old dad is very computer-savvy so I've been able to FaceTime with him. We sit and chat it's awesome."
The good news for actors and fans is that the show will be returning. ABC announced the show will return on Aug. 3 with new episodes after production stopped on May 21.