'General Hospital' Comings and Goings: A Sister Switch-Up
General Hospital has a whole slew of comings and goings this week. One of the most notable ones includes a sister switch-up, where the sister of a fan favorite steps in to fill her shoes. But don't worry — the original (and still the best!) will be back on the canvas soon! Meanwhile, there are plenty of other special guests due to pay a visit to Port Charles this week. So let's get right to it!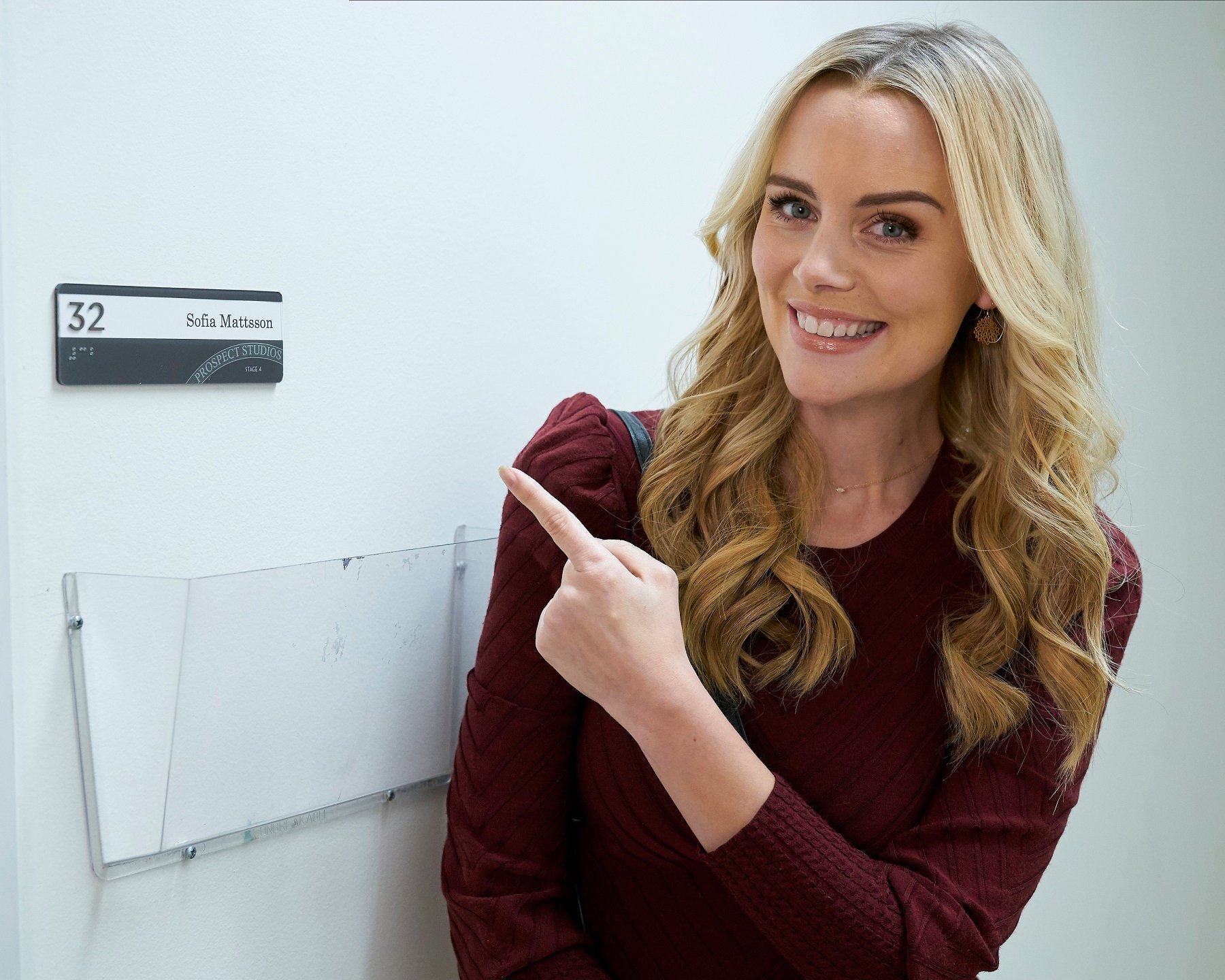 Helena Mattsson will be filling in for her sister on 'General Hospital'
Beginning on Feb. 17, Helena Mattsson will be filling in for the role of Sasha Gilmore on General Hospital. Soap Opera Digest was the first to break the exclusive news. Helena Mattsson said that the initial idea for her role was floated by none other than her sister, Sofia, who is Sasha's regular portrayer.
"I thought she was joking at first. But of course, I said yes!" she said to the outlet. She also said that though she's an actor herself — with roles in such shows as The Rookie and Mistresses — she didn't have much time to prepare for the role.
Fortunately, Helena Mattsson revealed she had some support from an important place: from her co-star! Johnny Wactor, who plays Brando — Sasha's love interest — couldn't have been more supportive. "He's such a sweet guy. And very talented. He definitely put me at ease," she said to the outlet.
Sofia Mattsson just needed a break
As for Sofia Mattsson, she'll be back on the General Hospital canvas soon enough. Sofia Mattsson reportedly just needed a temporary break, and this will be the last week that we see her sister, Helena, in the role.
But Sofia Mattsson also recently had some other news to share. In a different report for Soap Opera Digest, it was revealed that on Feb. 12, Sofia Mattsson officially became a citizen of the United States! The actor made the announcement on Instagram.
"So honored and proud to have become a US Citizen today!!!" she wrote. "I'm so grateful to this country for all the opportunities I've been given and for helping me make my dreams come true!" Check out her post below.
Other 'GH' comings and goings
But there are several more General Hospital comings and goings to report on this week. According to Soaps.com, Kate Orsini will be making her debut as Rebecca Diamond, who is Carly's divorce attorney, as the CarSon ship continues to sink. Meanwhile, actor David Rees Snell — known for his role in S.W.A.T. — will be playing Sonny's attorney, so you know things are about to get messy in divorce court between the former Corinthos couple.
And on Feb. 4, General Hospital fans bid adieu to Jane Elliot, who wrapped her latest stint as Tracy Quartermaine. It's unclear when she'll be back on the canvas, but the actor says she's "semi-retired," so she'll come back when she feels like it, it seems.
RELATED: 'General Hospital' Weekly Spoiler Roundup: Peter's Brutal Death Teased as Maxie's Nightmares Plague Her Thoughts