'General Hospital' Comings and Goings: Eden McCoy Says 'School is Important,' So How Long Will She Play Josslyn?
General Hospital has launched the careers of several bonafide superstars. Demi Moore, John Stamos, and Jack Wagner are just a few of the many actors that have launched their careers as a result of the popular ABC soap opera. But, in the 21st century, the show is launching the careers of many young performers, too. One such young performer is Eden McCoy, who plays Josslyn Jacks. Recently, she sat down to talk about the importance of schooling to her career — and how long she'll stick around on the canvas.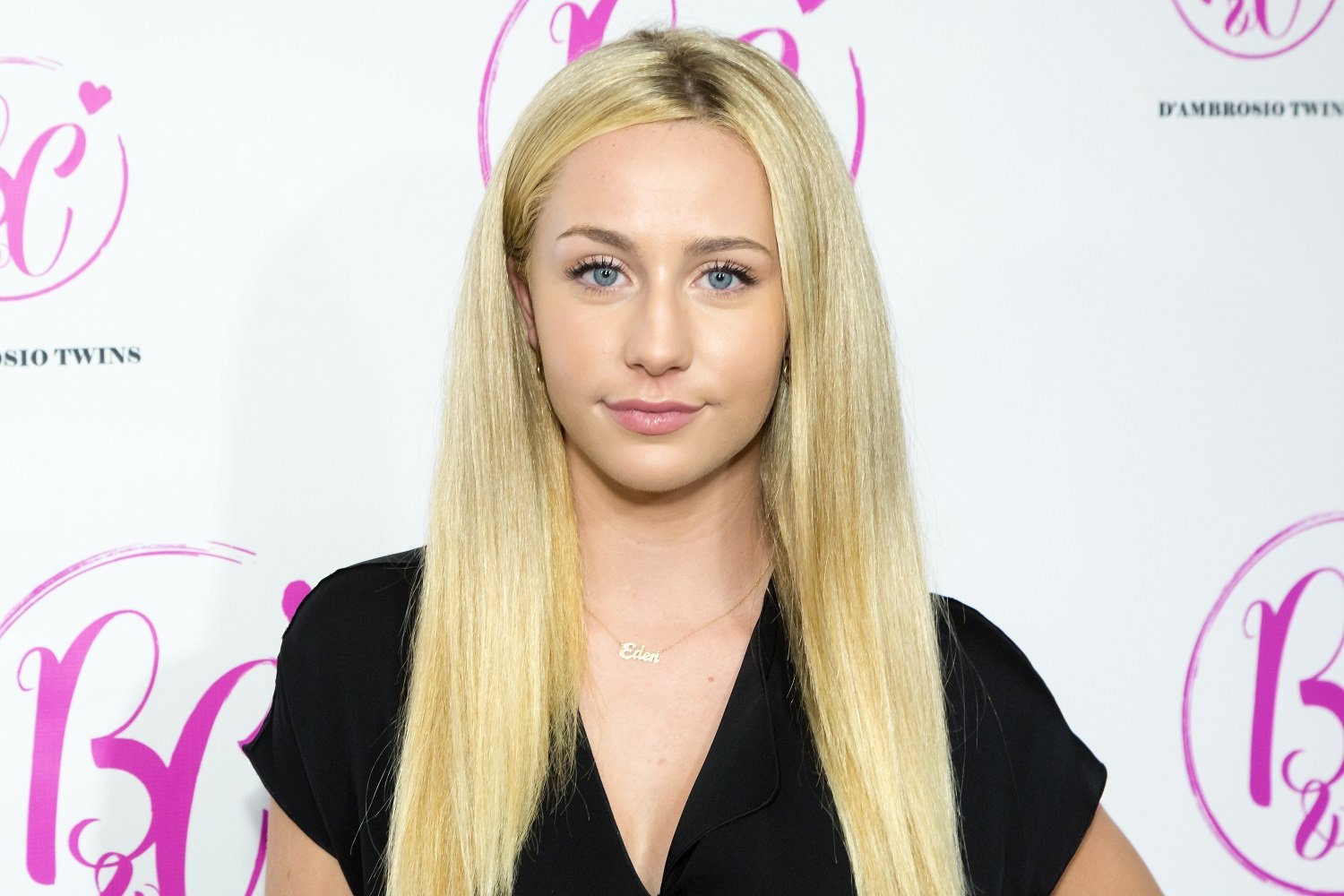 The 'General Hospital' star recently appeared on a podcast
On Jan. 4, the popular General Hospital star stopped by the popular podcast, "The Chat," to talk about the show. She talked about how her character has had to learn to juggle the struggles of school, a job, and a relationship. Fans of the show know that Josslyn is currently struggling between school, her relationship with Cameron, and her rivalry with Esme. (And this is to say nothing about her mother's drama that she somehow always finds herself thrust in the middle of.)
And, as McCoy explained, this is something that can be considered "playing to type," because this is what she's going through, in a way, too. In addition to going to school at the University of Southern California, McCoy has a regular schedule on General Hospital. And, of course, we're in the middle of a pandemic. All of that can prove to be stressful for anyone.
So, how does McCoy handle it all?
She talked about the importance of schooling
For McCoy, the most important part of that equation is her schooling. "School's very important to me," she said. "I've been on the show since elementary school. Of course, it's very hard. It's hard on everyone. It's different for everybody. You just kind of pick your battles."
Back when she first started with the University of Southern California, she said that she would stay with General Hospital "for as long as they'll have me." McCoy is one of the few actors who have remained with the show since she was a child. This means that she wasn't SORASed (Soap Opera Rapid Aging Syndrome) out of her role, like many other child actors.
McCoy, though, said that her success with General Hospital had to do with a great support system that she had around her. And she also said that she was very "lucky."
But she said she signed another contract with the show
While some fans are concerned that McCoy will be leaving the role of Josslyn Jacks if she continues with her studies, the General Hospital star confirmed that she will be staying on the show for, at least, another three years.
"I just love both too much to not do them both," she said. "So that's where I'm at with it. They don't need to worry about me leaving, I just signed another 3-year [contract]."
That's great news for General Hospital fans, indeed.