'General Hospital' Comings and Goings: James Patrick Stuart Confirms Valentin's Return — 'Missing 'GH' Very Much'
James Patrick Stuart hasn't been seen on 'General Hospital' lately because he's filming a new show for Disney. But he'll be back soon.
General Hospital has had a revolving cast of characters throughout the years. But one of the most popular characters is Valentin Cassadine, who is played by James Patrick Stuart. While fans of the show haven't seen Valentin in a little while, Stuart confirms that they will be seeing him again very soon.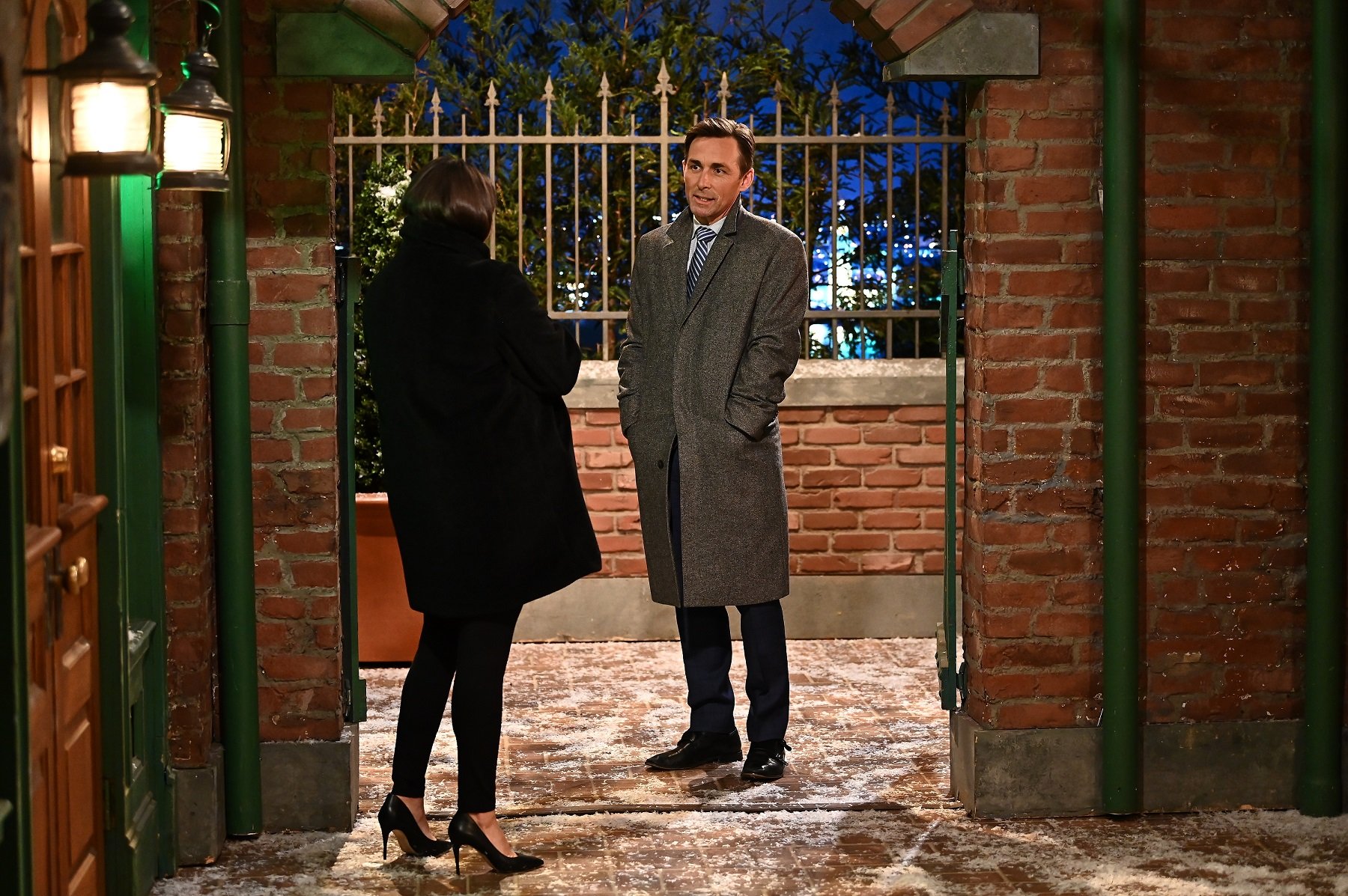 James Patrick Stuart has been filming a Disney show
James Patrick Stuart has been playing Valentin Cassadine on General Hospital since 2016. Prior to this, Stuart played Will Cortlandt on All My Children. (And, here's a fun fact for New Yorkers: Lonnie Quinn, WCBS-TV's lead weatherman, originated the role of Will Cortlandt.)
But lately, Stuart has been filming a television show for Disney. Originally titled Meet the Mayhems, the show is now called Villains of ValleyView, and Stuart plays the patriarch of the family.
Deadline reveals that Isabella Pappas, Lucy Davis, and Reed Horstmann will also star in the show. "Chris and Bryan, along with this terrific cast, are fast at work to deliver a fun and entertaining 'fish-out-of-water' tale about an extraordinary family living an ordinary life," said Ayo Davis, president, Disney Branded Television, in a statement to the outlet.
Valentin will be back on the 'General Hospital' canvas sometime in March 2022
Stuart initially announced he'd be filming what was then known as Meet the Mayhems back in May 2021. At the time, he told General Hospital fans that he'd be back on the canvas sooner rather than later.
"I am currently working on a Disney Channel comedy pilot. We film 15 minutes from the GH stage so, should the show get picked up for series, and while it would create scheduling headaches for some very cool people, I have no plans to hang up Valentin's dancing shoes any time soon," he said on Twitter.
On Feb. 26, Stuart once again took to Twitter to update his followers on the status of Valentin's return.
"Currently filming the 8th episode of the new Disney+ comedy "Villains of ValleyView" (previously "Meet the Mayhem's.") Missing GH very much and happy to report Valentin will be back in March," he said.
Maura West, who plays Ava on General Hospital, replied that she "missed" Stuart, and couldn't wait for him to return.
Other 'GH' comings and goings
Meanwhile, as was previously reported, General Hospital bid adieu to more than a few cast members lately. Sean Blakemore confirmed his exit from the show, saying that he had "other obligations" to attend to. And with Peter's death, Wes Ramsey wrapped his four-year run as the villainous Peter August.
On the General Hospital "comings" side, Tanisha Harper will be taking over the role of Jordan Ashford. The role, which was originated by Vinessa Antoine, was recently played by Briana Nicole Henry. Henry, who also recently had roles on Shameless and Insecure — and who played Esmeralda on The Young and the Restless — announced that she was pregnant with her first child in November 2021.