'General Hospital' Comings and Goings: Selina Wu Leaves Port Charles — But For How Long?
On this week's 'General Hospital' comings and goings, Lydia Look — who plays Selina Wu — will be leaving Port Charles. But for how long?
On this week's General Hospital comings and goings, Lydia Look temporarily leaves the canvas. The actor, who plays Selina Wu, is a popular fan-favorite character. Fans were hoping that Look would get a bigger role in upcoming episodes. But it looks like fans will have to wait a little while longer for that to happen.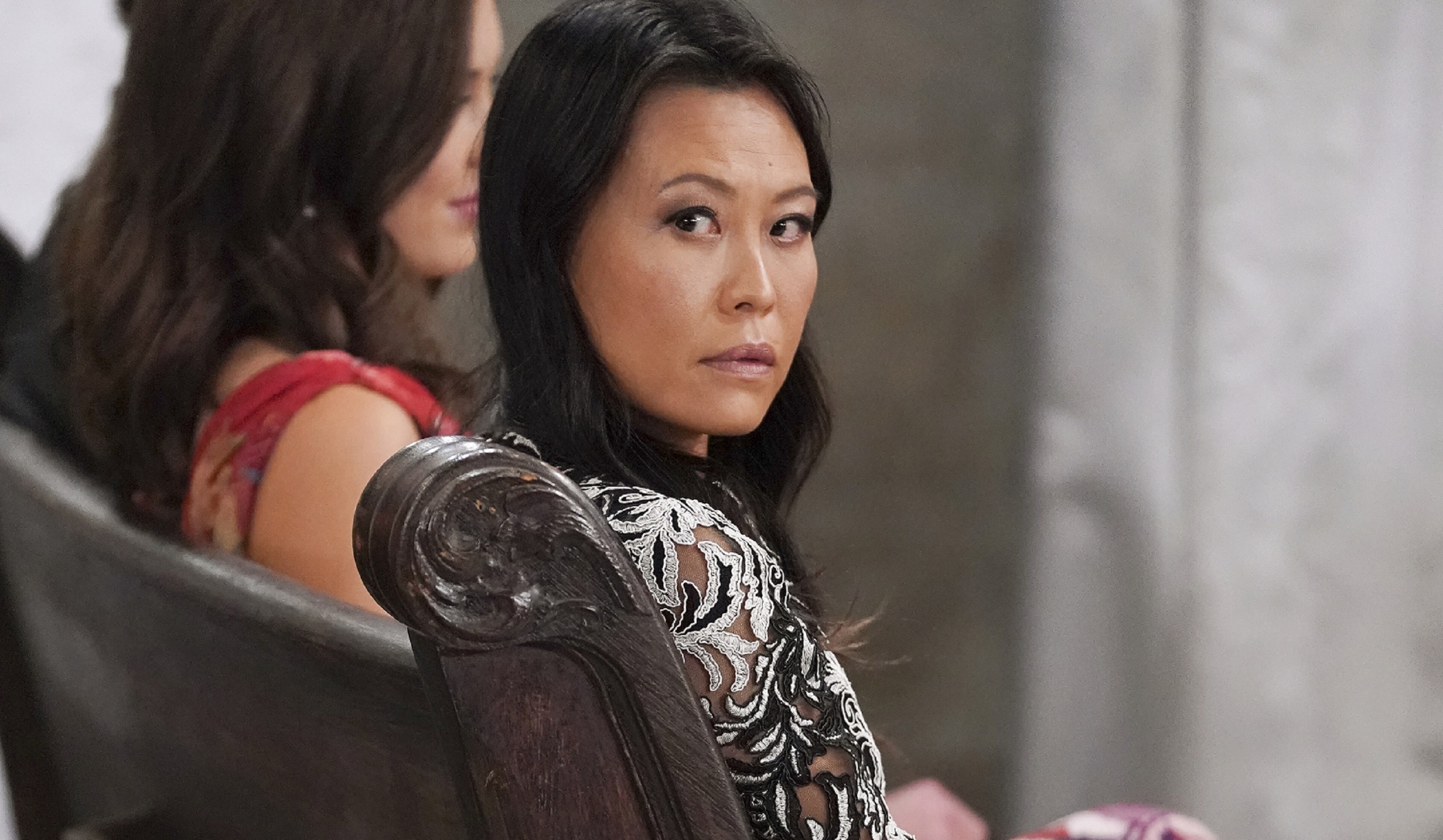 On 'General Hospital,' Mrs. Wu has played an integral role in the story
Recently, General Hospital fans have been enjoying the revived storyline of Brad's. That was thanks to Parry Shen's portrayal of the character, and how his trial will be negatively affecting everyone in his family. Part of that family includes none other than Mrs. Wu.
But as we previously reported, Brad's return has threatened the delicate truce that Sonny and Mrs. Wu have brokered. And if Brad screwed up again, the truce would have been broken. What's more, according to Soaps.com, the next move isn't exactly the best move in this scenario.
"Ms. Wu — who it turns out is the given-up-for-adoption son of her brother — went to Sonny in the hope that he might put in a good word for Brad, or at least not torpedo his chances of getting a fair hearing," they reported. "Interestingly, while Sonny declared that no member of his family would take a stand against Brad, it quickly became clear that Michael didn't necessarily feel the same way. In fact, Michael said that he would be speaking at the hearing, although he did seem to agree not to pull strings behind the scenes as he did where Nina's case was concerned."
Lydia Look is off the canvas
For now, though, General Hospital fans will have to wait a while before Mrs. Wu's next moves will be revealed. According to Soaps.com, Lydia Look — Mrs. Wu's portrayer — is off the canvas. That's because Look will be returning to Singapore to visit her mother.
Look said that "December/January is family time — and that always comes first." She also assured fans that she will be back very soon.
And Look can't return soon enough — because the outlet teased that she'll be having a bigger role in the weeks to come.
But she will be back soon
Fans of Mrs. Wu on General Hospital will be getting to see more of her very soon. Mark Teschner, who is GH's casting director, teased that the writers wanted to write more stories for her character. And, it looks like they will be doing that when Look finally returns to the canvas after her family trip.
There are a few storylines that, they tease, will be expanded. The first involves her nephew's relationship with Britt, which she does not approve of (to say the least). Then there's the issue of Sonny — whom she helped by poisoning Peter to avenge Jason's death. (And good for her.) As fans are aware, Brad took the rap, which helped him get parole.
But, this is the "Five Families" we're talking about here. And as General Hospital fans know, danger is their middle name.