'General Hospital' Comings & Goings: Sydney Mikayla Leaves Port Charles For UCLA — Is She Gone For Good?
This week's General Hospital comings and goings is a "good news, bad news" situation. The good news is, Sydney Mikayla — who plays Trina on the show — got accepted into UCLA. The bad news is, her role of Trina is now going down to "recurring" status. Is Trina gone for good? Read on to find out.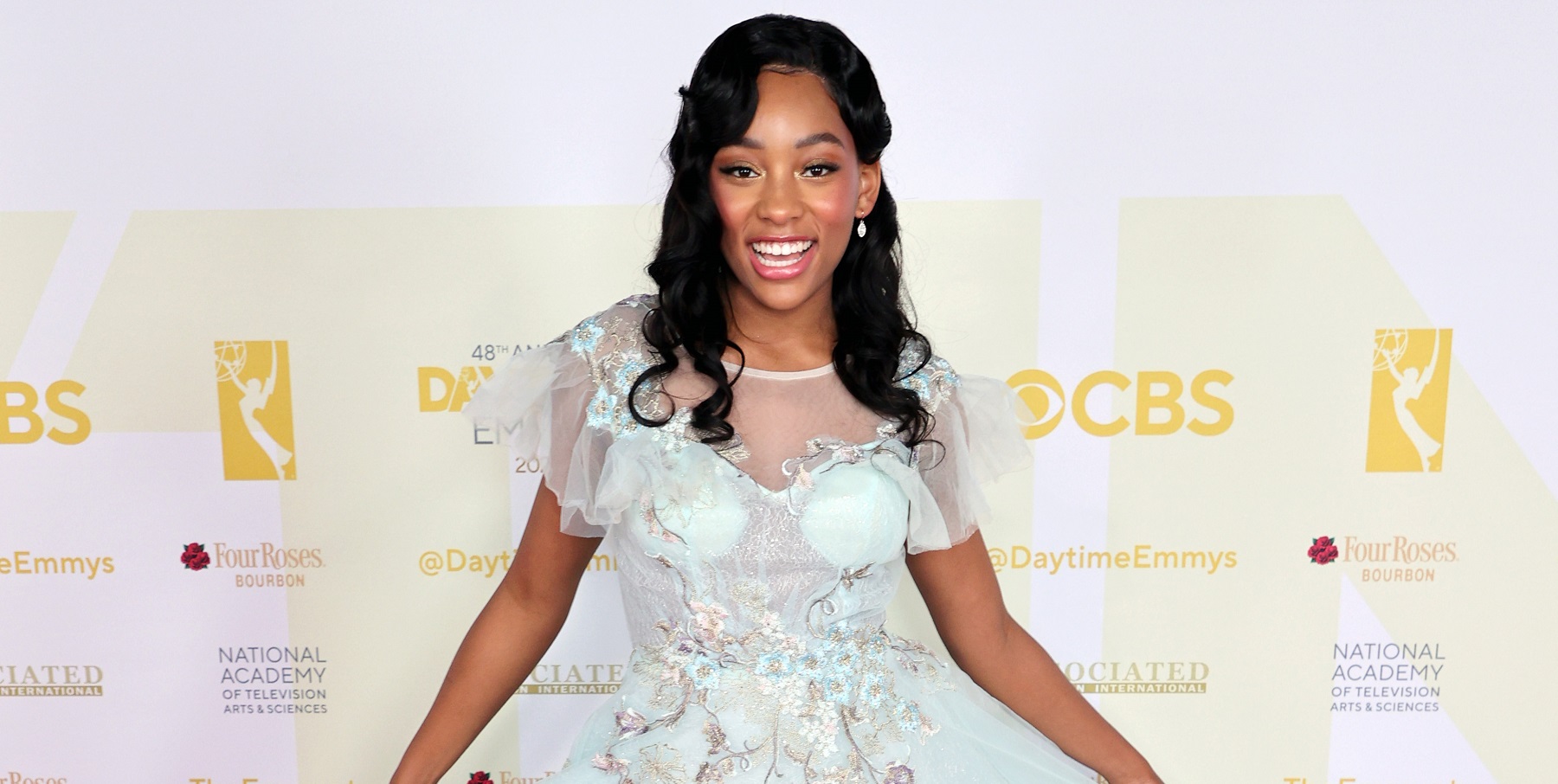 Sydney Mikayla: From 'General Hospital' to UCLA
In a recent tweet, General Hospital star Sydney Mikayla revealed that she applied to 14 different colleges. She also said that she got accepted to all 14 of the colleges she applied to. She applied to several great colleges, including Howard University (the alma mater of the late Chadwick Boseman and VP Kamala Harris) and Pace University. Ultimately, however, she chose to attend UCLA.
And according to Soap Opera Network, Trina's portrayer is now off contract from the show. And this is so she can concentrate on her studies at the acclaimed southern California university.
"UCLA bound!" she tweeted while taking a tour of the school. So, what will happen to her character on General Hospital?
Is she gone from Port Charles for good?
The good news for General Hospital fans is, Trina's not gone from Port Charles for good. Rather, she's going to be on the show on a recurring basis so Mikayla can concentrate on her studies. And Mikayla is set to graduate from UCLA in 2025.
"Right now I'm getting into the swing of things at school and navigating the balancing act. 'GH' has been super supportive of all the teens going to school and I'm super happy about that. Team 'GH'!" she told the outlet exclusively.
Mikayla isn't the only contract player who has become a recurring player on the show. As fans are aware, William Lipton — who plays Cameron on the show — has been working off contract as a recurring player, as well. Additionally, Trina's storyline is far from over. There's the question of her paternity, and she's still navigating her feelings for Spencer (who has just been disowned by his disgusted father, Nikolas).
Other 'GH' comings & goings
As we mentioned last week, Robert Gossett will be making his debut this week on General Hospital. He was originally billed as a "mystery man." But SoapHub teases that he will soon be identified as someone close to the Portia and Curtis situation. And if all that wasn't enough, Gossett's character also paid a visit to TJ while he was in the hospital. What's his deal? This week's General Hospital promises to reveal all.
Meanwhile, Scarlett Fernandez will also finally appear on episodes of the soap this week. Fans are aware that she's Valentin and Lulu's daughter, Charlotte. And she's coming at just the right time, especially since her father is due to embark on an affair with Anna Devane. How will Charlotte react to her father's impending affair — and the thought of Anna Devane as her new stepmom? This week's General Hospital will certainly reveal all.