'General Hospital' Comings & Goings: Wes Ramsey Back, Tristan Rogers Returning?
This week, General Hospital fans can expect to see more of their favorite familiar faces. Wes Ramsey has returned to the canvas as Peter August. And needless to say, his storyline is rife with drama. But who else is coming — and going — from Port Charles in the coming weeks? Let's take a look.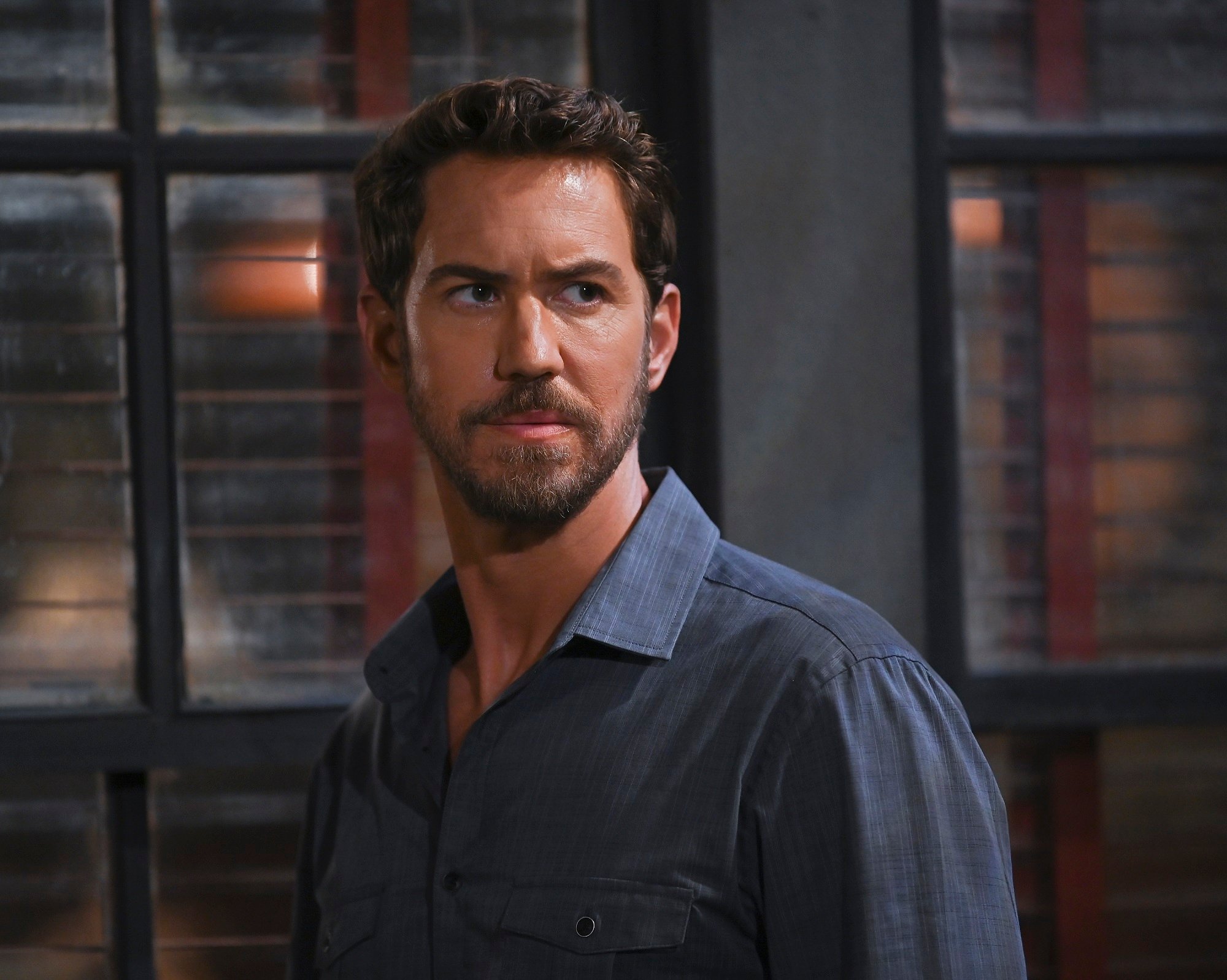 Wes Ramsey has returned to 'General Hospital'
For a while, General Hospital teased that Peter August was dead. Anna Devane, especially, was running all over Port Charles trying to find out "the truth" about Peter's body. But each corner she turned proved fruitless, and only posed more questions than answers.
So you can imagine the shock on everyone's faces when fans saw Wes Ramsey's face again, and he began stirring the pot with Nina and Sonny/Mike. Even though two seasoned medical professionals — Hamilton and Elizabeth — declared him dead, he's very much alive. This surprise appearance by Ramsey now adds a new dimension to "the truth" about Peter. Why did Hamilton and Elizabeth act like they played a role in a murder? What other secrets are they keeping?
As it turns out, Peter just might end up dead after all if he keeps provoking Nina and Sonny/Mike. Deadline previously confirmed that Ramsey was officially out at General Hospital, so his departure (and return) wasn't adequately made clear. But it will be interesting to see how long he remains alive — or dead — on the show. Besides, no one really stays dead forever in Port Charles. Just ask Drew Cain.
Tristan Rogers teases return as Robert Scorpio
Speaking of which, Tristan Rogers recently teased that he just may be returning to General Hospital as longtime fan favorite Robert Scorpio.
Considering the storyline with Holly was never fully resolved, it will be interesting to see what the writers will do if Rogers does, indeed, come back on the canvas.
What's clear, however, is that fans definitely want to see Rogers back in Port Charles. According to Soaps @ SheKnows, he was last seen in May 2021 in a tribute episode to John Reilly. The outlet speculates that Peter's return to Port Charles could bring the legendary Scorpio back, as well. Certainly, he will have more than a few words for Anna Devane.
Other 'GH' comings and goings
SoapHub has an additional round-up of General Hospital comings and goings.
The outlet reports that Phoebe Kuhlman is on the canvas as the real Chloe Jennings. Chloe's imposter was played by Kimberly J. Brown, who came off the canvas back in June 2021. The real Chloe is being held in captivity with Drew Cain.
Also, Olivia's son Leo has been rapidly aged. Now, he's being portrayed by Easton Rocket Sweda. Sweda takes over the role from Aaron Bradshaw.