'General Hospital' Confirms Sydney Mikayla Exit — Who Will Replace Her?
Back in October 2021, Sydney Mikayla was rumored to be leaving General Hospital for UCLA. And while, at the time, it was reported that Mikayla would remain on the canvas, a new report reveals that the former child star has changed her mind. Now, she's leaving Port Charles — and a new actor will play Trina soon.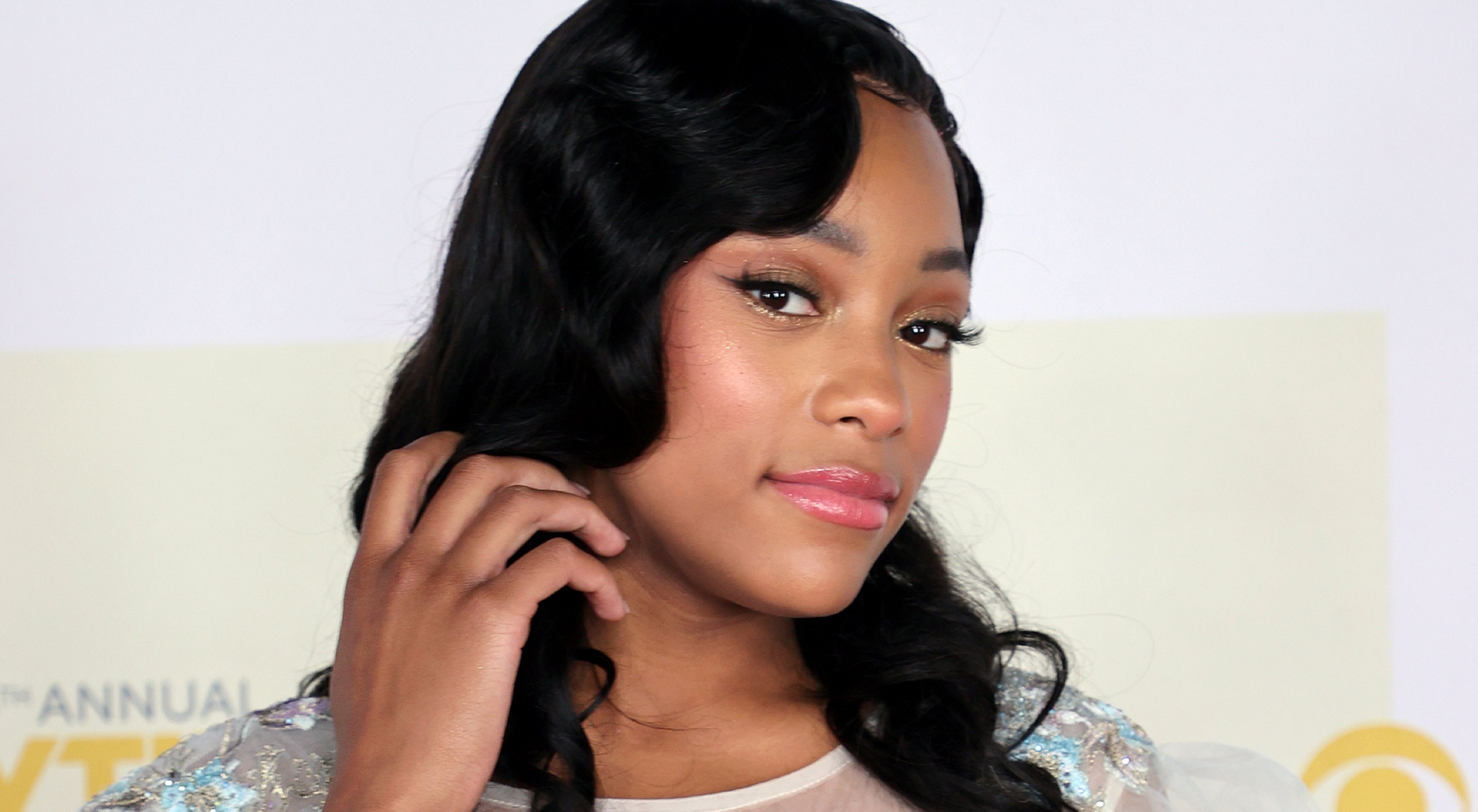 Sydney Mikayla will be replaced by Tabyana Ali
In an exclusive statement to Soap Opera Digest, Mikayla confirmed that she was leaving General Hospital for good.
"I have loved working on General Hospital, but I feel like this is the right time to dive in and enjoy my college experience to the fullest," she said to the outlet. "The cast has become family and bringing the character of Trina to life has been one of the best experiences of my career thus far. Thank you to Frank and the entire team for believing in me and giving me this wonderful opportunity. I will miss working with everyone every day, but I am excited to see what is to come for the show."
In the same statement, showrunner Frank Valentini confirmed that Tabyana Ali — who has had roles on The Big Show Show and New Girl — will be taking Mikayla's place. "We're excited to welcome Tabyana Ali and see what she'll do with the role of Trina," he said.
Mikayla is leaving 'General Hospital' to focus on her studies
Back in October 2021, General Hospital star Sydney Mikayla revealed that she applied to 14 different colleges. She also said that she got accepted to all 14 of the colleges she applied to. She applied to several great colleges, including Howard University (the alma mater of the late Chadwick Boseman and VP Kamala Harris) and Pace University. Ultimately, however, she chose to attend UCLA.
And according to Soap Opera Network, Trina's portrayer came off contract from the show. Instead, she went on recurring status. And this was so she can concentrate on her studies at the acclaimed southern California university.
Now, however, it has been confirmed that Mikayla is off the canvas for good. And Tabyana Ali will take her place as Trina after the March 17 episode of the show.
Mikayla and Ali confirmed the information on their respective Instagram stories
While the "changing of the guard" as Trina on General Hospital will prove to be an adjustment for some of the fans, Sydney Mikayla and Tabyana Ali are taking it in stride. In their respective Instagram stories, they confirmed the news to their fans.
Mikayla even sent her heartfelt well-wishes to Ali, and encouraged fans to check out Ali's portrayal of Trina going forward.
It didn't take long for General Hospital fans to flood Ali's latest Instagram post with "welcome to GH!" It's clear that while Sidney Mikayla will be missed by fans, Tabyana Ali will be welcomed warmly and with open arms.
RELATED: 'General Hospital' Speculation: How Will The Show Fix The 'Trina Situation'?