'General Hospital': Could Zander Smith Really be Returning and What Does That Mean for a Popular Theory?
Returns from the dead are so frequent in soap opera's no one is surprised when a thought-to-be deceased character is actually alive. Some people think that Zander Smith may be returning to General Hospital because of a recent mention. If this is true, it could play into a huge theory on the show.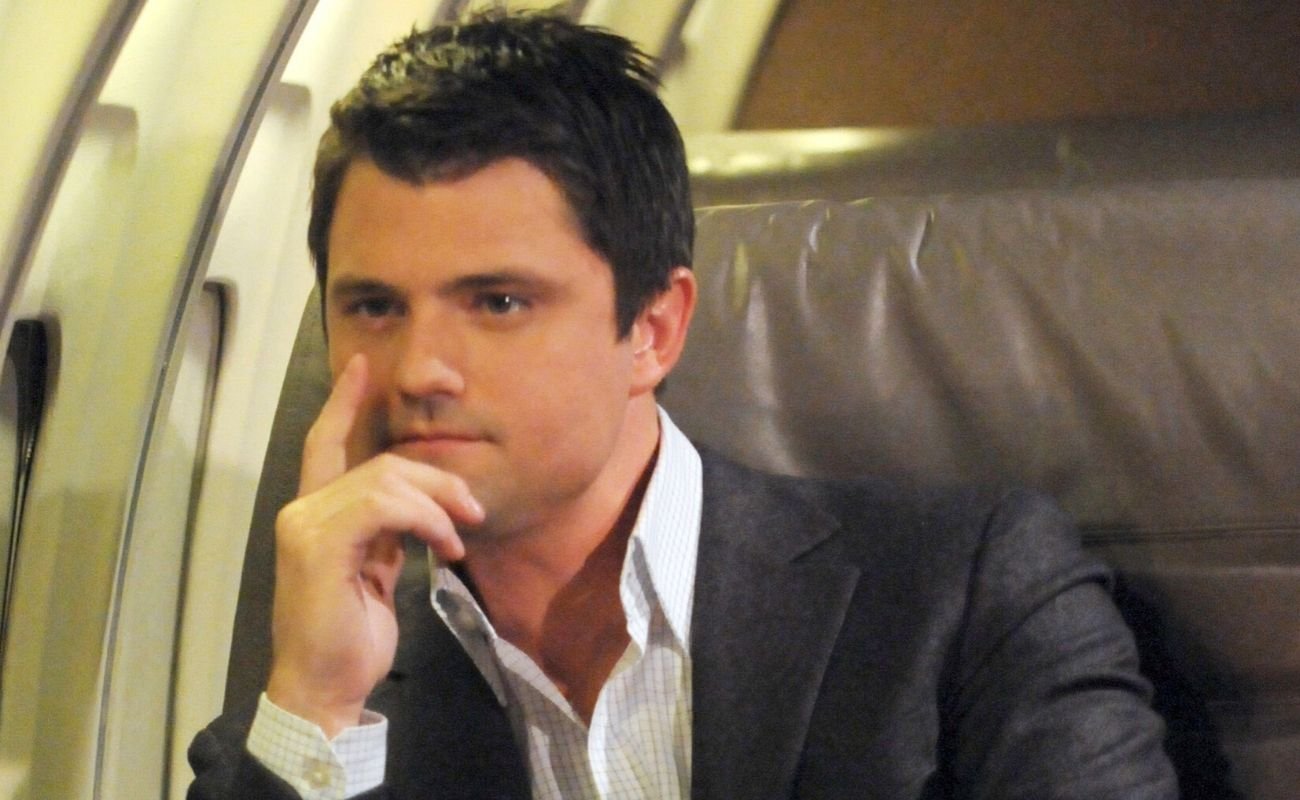 Zander Smith was referenced by Cameron Webber
As pointed out by several soap opera sites such as TV Season Spoilers and Celebrity Dirty Laundry, Zander Smith was brought up by name for the first time in several years recently on the soap opera.
The character's son with Elizabeth Webber, Cameron Webber, talked about his father in a conversation with his friend, Trina Robinson. Zander, portrayed by Marc Brett in 2000 and most notably by Chad Brannon from 2000-2004, was introduced via Emily Quartermaine. Emily and her friends initially set up Zander for a crime but she and Zander ended up falling in love.
He also became friends with Elizabeth, Carly Corinthos and Gia Campbell. The character also reunited with his father and got back together with Emily when she returned, but she pushed him away. They ended up getting married but she had fallen in love with Nikolas Cassadine. He had a one-night-stand with Elizabeth and she ended up getting pregnant with Cameron.
The character's tragic fate
Zander died tragically after a series of even that followed after Courtney Matthews and Jason Morgan set him up for shooting a cop.
Ric Lansing, Elizabeth's former husband, also wanted custody of the baby and blackmailed Zander to go through with taking the fall.
He died after being shot by police, who thought he killed the officer and kidnapped Emily Quartermaine. He was shot after pushing Emily away and going for his gun, making sure that she was safe.
The character briefly appeared in 2009 for a dream sequence.
Why the character coming back makes sense
In context, Smith returning could mean a lot for a current storyline involving Cameron and Trina. The two seem like they could eventually get in a romantic relationship and they are in a group of friends similar to the group in the early 2000s.
There is a fan theory that suggests that the late Gia, not Portia Robinson, is the biological mother of Trina.
So Gia's daughter being the best friends and a potential love interest to Zander and Elizabeth's son would be a full-circle moment for the long-running soap opera.
General Hospital airs weekdays on ABC.