'General Hospital': Cynthia Watros Says Nina and Carly's Feud Brings Her Back to 'Guiding Light' Days
There is never a shortage of feuds on General Hospital. In recent months, one conflict that has taken over Port Charles is between Nina Reeves (Cynthia Watros) and Carly Corinthos (Laura Wright).
However, this is not the first time Watros and Wright are fighting on screen. Watros recently shared that Nina and Carly's feud is reminiscent of the actors' Guiding Light days.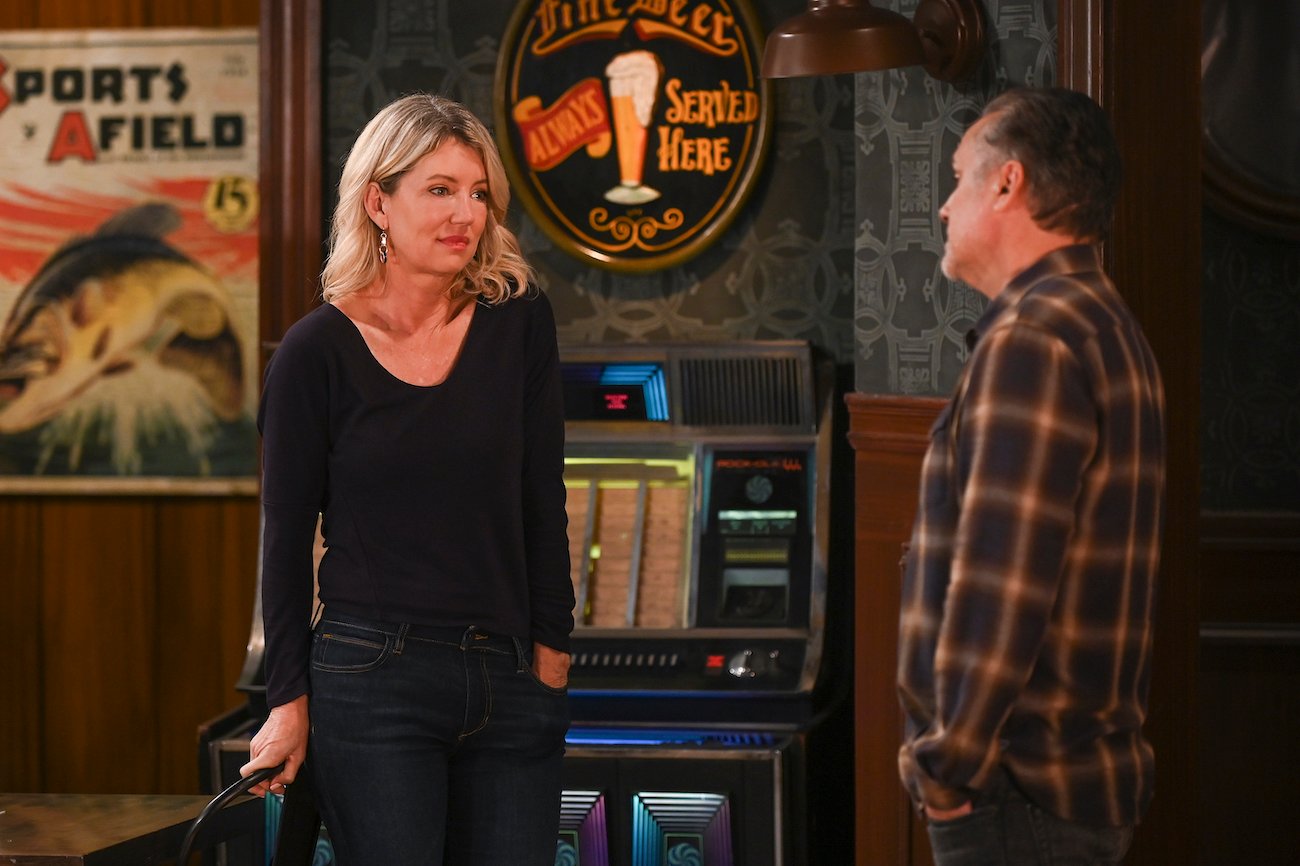 Why Nina and Carly are fighting on 'General Hospital'
Nina and Carly have been at odds for a while now, and things got even worse this past year.
In December 2020, Carly's husband, Sonny Corinthos (Maurice Benard), fell off a bridge. Although everyone in Port Charles believed he was dead, Sonny turned up in Nixon Falls, Pennsylvania, with amnesia. Here, he seemingly had a fresh start as a man named "Mike," and Sonny even befriended Nina.
Despite knowing all about Sonny's past, Nina decided to keep it a secret from him. She also refused to tell his family members of his whereabouts. Nina and Sonny soon became close and developed romantic chemistry.
In September 2021, Sonny's memory came back, which led him to return to Port Charles. Carly also found out that Nina had known Sonny was alive for months and did not tell anyone. Naturally, Carly became furious and is determined to make Nina pay.
Cynthia Watros says the feud reminds her of 'Guiding Light'
RELATED: Which 'General Hospital' Star Has the Most Followers on Social Media?
It seems Nina and Carly just cannot get along. Interestingly, the bad blood between them may have started all the way back in the 1990s when both Watros and Wright were on the soap opera Guiding Light.
"It's funny because on Guiding Light, it was Annie [Dutton] and Cassie [Layne Winslow] fighting, and now it's Nina Carly, and it just brings up all these memories of us fighting on Guiding Light," Watros told Soap Opera Digest.
Watros also enjoys working with Wright on these dramatic scenes.
"She is so amazing and good and giving as an actor that the scenes are challenging but also, in a way, kind of fun, because you play off each other," Watros said of Wright.
Watros added, 'Like, there was one point where I said something awful to her and she said, 'You've got to leave right away, because I would just punch you!' And I was like, 'Oh, I'm leaving! Don't worry, I'm gonna go!' So, having that back and forth as actors is so fun and she's so professional that they are challenging but I also love stuff like that, stuff that you can really explore and play with and have levels to."
Will Carly and Sonny split over Nina?
RELATED: 'General Hospital': COVID-19 Vaccine Drama Comes to an End With Ingo Rademacher's Departure
Carly and Sonny have a very on-and-off relationship. The two of them separated and remarried a handful of times already.
According to Soap Hub, many fans predict that Carly and Sonny could split again. It is evident to viewers that Sonny still cares about Nina. As such, it is possible Sonny could decide to act on his unresolved romantic feelings, or he could simply be driven away from Carly when seeing her cruelty toward Nina.