'General Hospital': Dante Falconeri's Return is Exactly What Fans Wanted
Soon after his introduction to the now wildly popular soap opera General Hospital, Dante Falconeri, played by Dominic Zamprogna, became a fan favorite. Zamprogna's portrayal of the character helped him bag two Daytime Emmy nominations for Outstanding Supporting Actor over the years.
Zamprogna exited General Hospital in 2018 citing personal reasons. Over time, the actor has made it clear that he would be happy to step back into the shoes of Dante Falconeri. In the past few months, Zamprogna has hinted his return to General Hospital, and even though it took longer, Dante Falconeri is back in Port Charles. Read on to find out more about his return.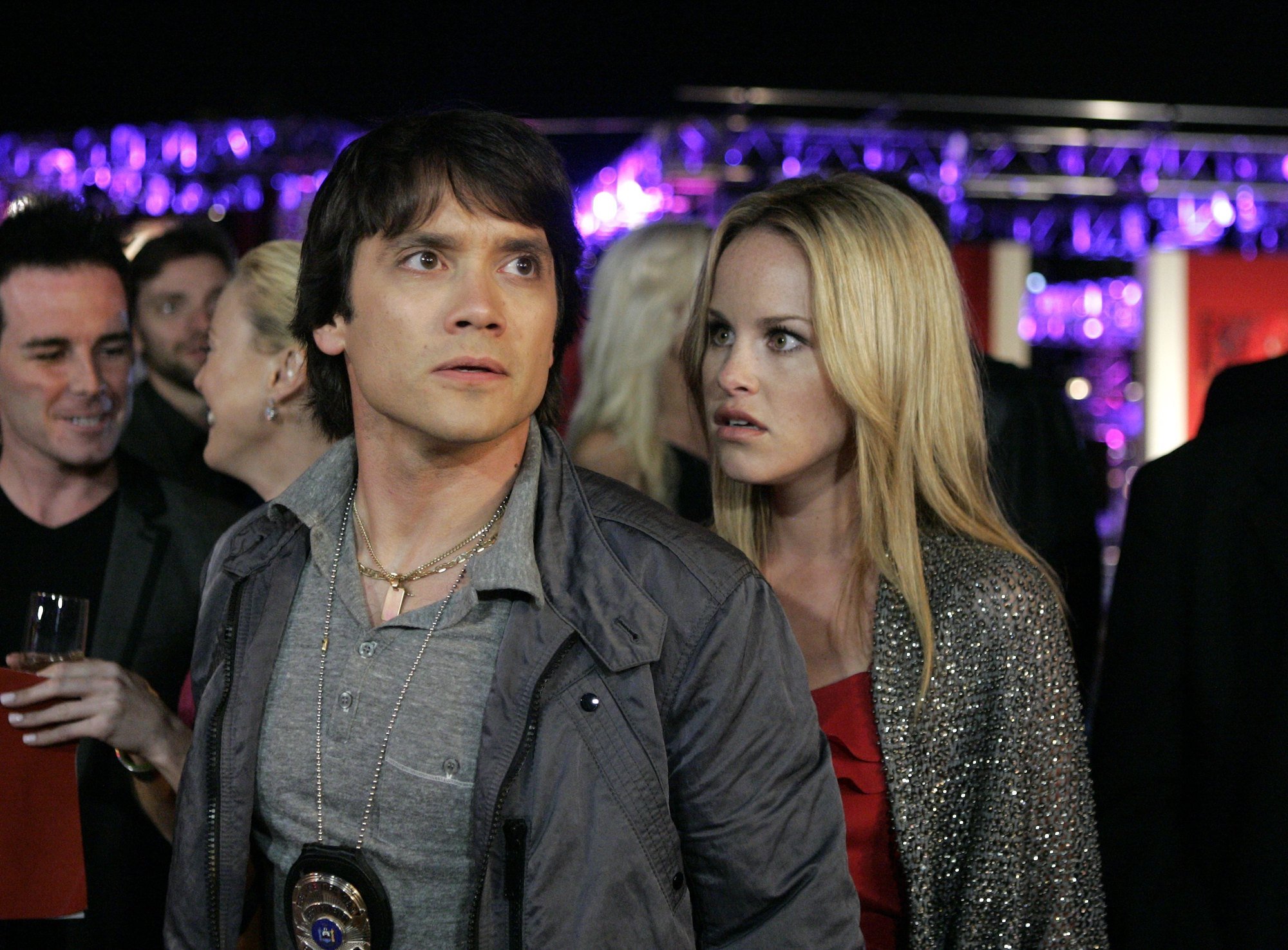 Who is Dante Falconeri?
Dante Falconeri was introduced to the series General Hospital as an undercover officer under the alias Dominic Pirelli. His job was to investigate the mob boss, who happened to be his father, Sonny Corinthos. During his time working for the mob, he developed a love interest for Lulu Spencer, who would go on to be his wife and mother of his children.
However, his secret identity gets blown when the Port Charles Police Department arrests him, and he has to tip them of his identity. As he attempts to capture Sonny, the mobster shoots Dante just in time for his mother, Olivia Falconeri, to let Sonny know that he had shot his son.
Why did Dante Falconeri leave 'General Hospital'?
RELATED: 'General Hospital' Fans Want Bryan Craig to Return Somehow
When Dante learns that Sonny is his biological father, he is stunned at the revelation and angered at the fact that his mother, Olivia, hid the truth about his paternity. He, however, comes to terms with reality and even tries to cover for Sonny to prevent him from going to jail.
When Dante's wife gets shot, Sonny aids his son in finding who his wife's shooter was. Sonny tracks Dante to Turkey after him and his wife leave port Charles in fear of their lives. In Turkey, Dante works undercover for a villainous Raj Patel, and when he tries to escape, he ends up killing Patel in self-defense.
Dante is eventually reunited with his wife, but his internal scars are more profound than those on his body. Dante ends up suffering from PTSD and decides to skip town to protect his wife and children. Spencer ends up filing for a divorce which Dante doesn't contest, in a bid to cut everyone off from his life and deal with his own demons.
In an interview with Michael Farman TV, Dominic Zamprogna, who plays Dante Falconeri, stated that his decision to leave the cult show was based on his reservations. At the time, he had doubts about his acting abilities and decided to take a break from everything to focus on growing as a person and actor.
Dominic Zamprogna's return to the General Hospital
Zamprogna first hinted in an interview with Soaps of Depth that he had missed General Hospital and wouldn't mind reprising his role. He stated that he was open to a contract and added that there was so much potential in his character, especially with the plot development since he left.
Zamprogna returned for one episode in 2018 and 2019, and with the look of things, it seems that the actor is set to reprise his role one more time in August of 2020.
Dante Falconeri's return has received so much fan support
Although the decision to bring back Dante Falconeri isn't a solid one yet, fans can't wait to see their favorite protagonist again on television. As it so happens in many shows, especially soap operas, there is a possibility that Dante could be recast as fans could see a fresh face playing the role.
Fans are, however, not excited about having a new person play Dante. Zamprogna hinted in one Twitter post that he would be making a comeback. Fans are abuzz about the possibility of his return, with many asking for a more permanent one this time.
The soap opera General Hospital airs every weekday on ABC.