'General Hospital,' 'Dark Shadows' Star Mitchell Ryan Dead at 88
General Hospital has lost yet another veteran actor. Mitchell Ryan, who played Frank Smith on the show back in 1993, is dead at the age of 88. The cause of death was congestive heart failure. Ryan had a six-decade career in the entertainment industry and was perhaps best known for his role on Dark Shadows.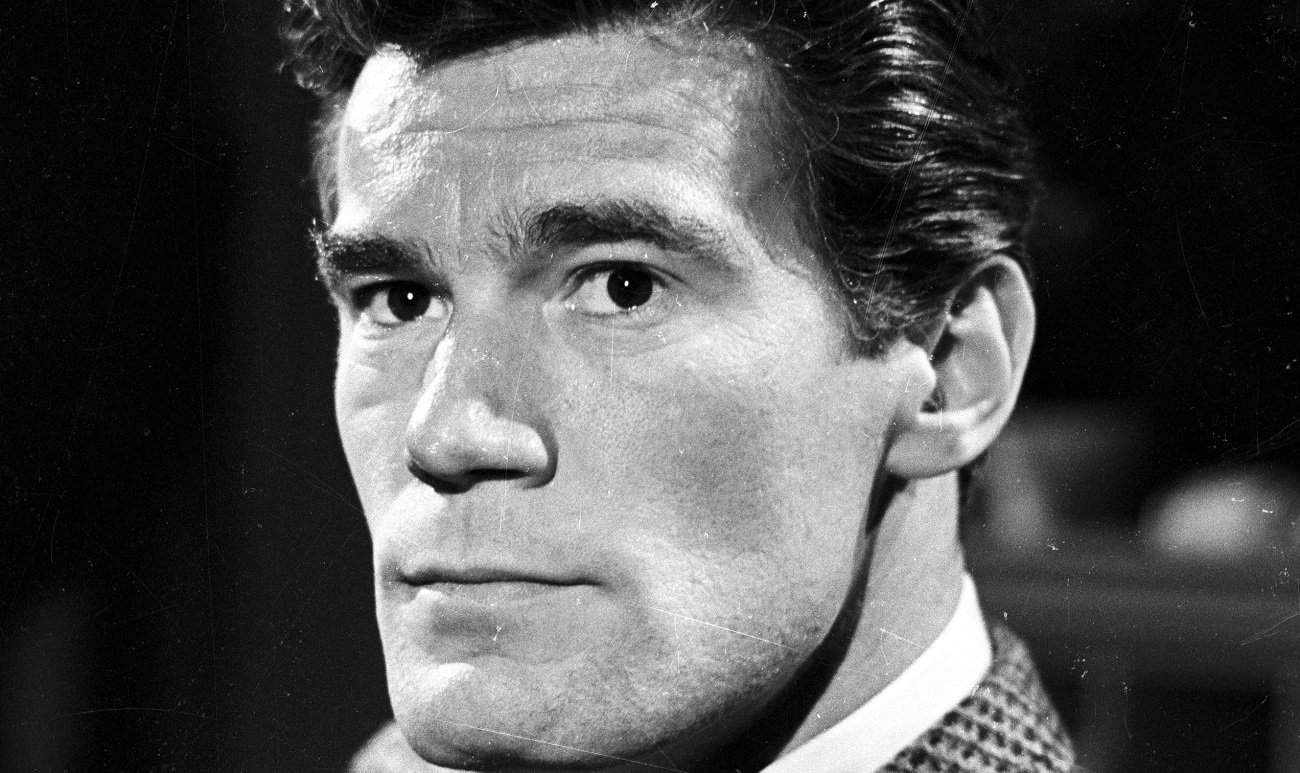 Mitchell Ryan was a character actor who worked on 'General Hospital' and other serials
Though Mitchell Ryan had a role on General Hospital — where he played the role of Frank Smith from 1993 to 1994 — he was also a character actor with a career that spanned more than six decades. He recently detailed his escapades in Hollywood in his self-published memoir, called Fall of the Sparrow.
And quite the impressive career it was.
He frequently appeared on the William Conrad-led vehicle Cannon, clocking more than 20 episodes as Capt. Chase Reddick. He also appeared on the 1977 television series Executive Suite, where he played Dan Walling. And the list just goes on and on about all his notable television appearances: Dharma & Greg, Hotel, Hardcastle & McCormick, and even an episode of All My Children.
Ryan even had a star turn as Hugh Hefner in a made-for-TV movie about the death of Dorothy Stratten.
His best-known role was in 'Dark Shadows'
But aside from his role in General Hospital, Mitchell Ryan was, perhaps, best known for his role in Dark Shadows. According to The Hollywood Reporter, Ryan played the role of Burke Devlin on the popular soap series, which he began playing in 1963. However, in 1966, he was fired from the show, and the firing made headlines all over the country.
Later, Ryan revealed that he'd been fired from Dark Shadows because he'd had a drinking problem. "I was so drunk that year, I barely remember what it was about," he said in 1976, per the outlet. Eventually, he said he "gave up booze" and continued working.
Ryan also had several starring roles on other soap operas, including Santa Barbara, where he played Anthony Tonnell. And fans of the show The Golden Girls will remember Mitchell Ryan in the role of Rex Huntington, Blanche's abusive boyfriend.
Ryan's former co-star shared the news of his death on Facebook
Unlike his characters on The Golden Girls and General Hospital, Mitchell Ryan was clearly a man that was well-loved. His Dark Shadows co-star, Kathryn Leigh Scott, wrote a touching tribute to her friend on Facebook.
"My sweet, beloved friend Mitch died early this morning," she wrote in her post. "He was a great gift in my life. I cherish my warm memories of his beautiful soul. I'm heartbroken." Scott also shared some photos of the pair enjoying typical friendship things, like warm hugs and paying a visit to his book signing.
According to Extra, Ryan is survived by his wife, Barbara, his stepdaughter, and his five grandchildren. Clearly, his presence will be missed on General Hospital and other shows.