'General Hospital': Dominic Zamprogna Admits He 'Misses' the Show's Cast and Crew A Lot
Dominic Zamprogna joined General Hospital as Dante Falconeri in 2009. However, he decided to leave the show in 2018. Although Zamprogna returned for a bit in 2019, he continues to spend much of his time away from the set with fans currently not knowing whether he will return or not.
Since Zamprogna was on General Hospital for almost 10 years before his departure, it makes sense that he developed a close relationship with the cast and crew of the soap opera. In fact, Zamprogna recently admitted he "misses" his former co-workers a lot.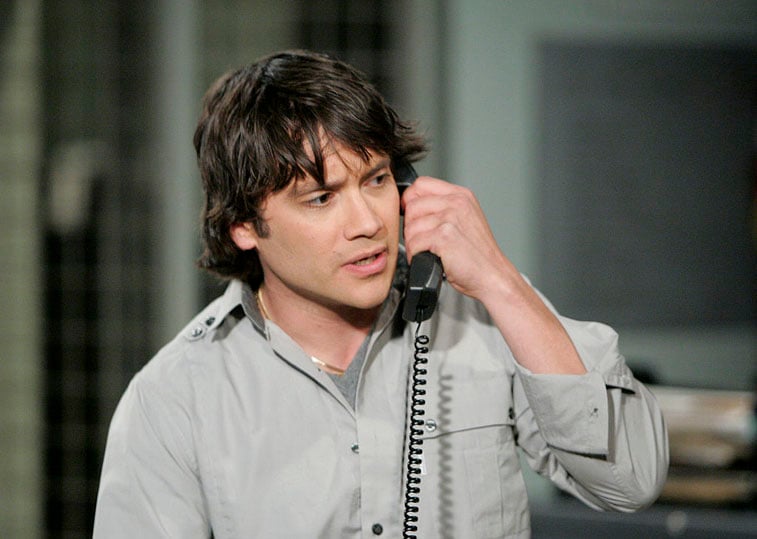 Why did Dominic Zamprogna leave 'General Hospital'?
As Zamprogna has shared in a few interviews, his decision to leave the show was based off of his own desire to improve his skills as an actor.
In a recent interview with Michael Fairman TV, Zamprogna shared: "GH has also been super fun. I have always had great times up on stage there.  But, I had never played a character for that long.  I was like, 'Maybe what I need is just to walk away from this character for a bit and try other roles.'"
Additionally, he cited his desire to network with new people as a reason as well.
"I didn't know many casting directors because I came down from Canada with the job at GH, and if you're not known by people outside of the soap world in the industry, often you aren't always presented choices to play these other roles to satisfy these other desires you have an artist," Zamprogna explained. "My manager was like, 'Listen, if you don't take the opportunity now to kind of get into rooms and meet people, it gets harder and harder the longer you wait.'  So, we just decided to take a chance."
Zamprogna admits he still 'misses' the cast and crew
After he left General Hospital, Zamprogna still tried to keep in touch with the friends he made there. He told Michael Fairman TV the set was "a second home" to him.
Zamprogna said: "Since last September, I started feeling like, 'I kind of miss my buddies.' I miss my family over there, and I miss the day-to-day of what GH was to me… I miss Maurice (Benard), I miss Lisa (LoCicero), I miss Chad (Duell), and I miss the crew.  I get emotional thinking about the crew because they were all buddies of mine."
Will Zamprogna return to 'General Hospital'?
As of right now, it is not clear if Zamprogna will ever revive his role on General Hospital again. However, he would like to return at some point.
Last month, Zamprogna told Soaps In Depth the show's executive producer, Frank Valentini, is aware he is "ready to come home" and "totally open to a contract."
"There's so much potential with the character and the story right now," Zamprogna added. "With everything they've done since Dante's been gone, there are so many options, and they'd all be fun to play."