'General Hospital': Eden McCoy Jokingly 'Ruined' 1 Co-Star's Image on Twitter
Many General Hospital stars are on social media, where they share some behind-the-scenes secrets about the series and show fans their friendships with other actors.
Eden McCoy (Josslyn Jacks) is one star whom fans can catch on Twitter. She recently used the platform to "ruin" a co-star's image in an amusing way.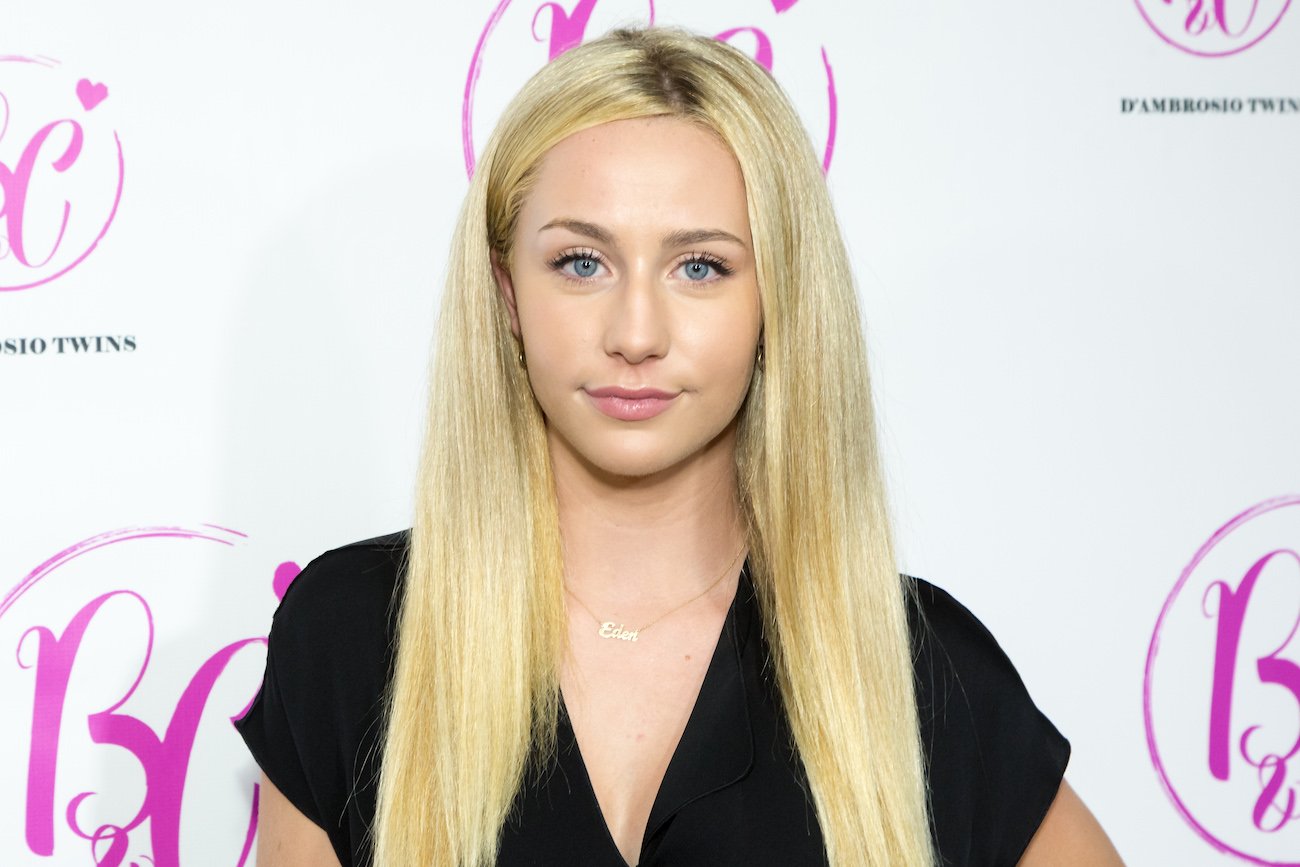 Eden McCoy plays one of the teen characters on 'General Hospital'
McCoy's character, Josslyn, is the daughter of Carly Corinthos (Laura Wright) and Jasper "Jax" Jacks (Ingo Rademacher).
Josslyn is one of the main teen characters on the show along with Cameron Webber (William Lipton), Trina Robinson (Sydney Mikayla), Spencer Cassadine (Nicholas Chavez), and Esme Prince (Avery Pohl). They are often involved in storylines about young love, family, and school.
Eden McCoy jokingly 'ruined' co-star Avery Pohl's image on Twitter
RELATED: 'General Hospital': Eden McCoy Thinks She Got the Role of Josslyn Because of 1 Thing She Said During Her Audition
Pohl is one of the newest stars on the show. She plays Esme, Spencer's girlfriend from boarding school. Although she has not been in Port Charles long, Esme has managed to stir up a lot of drama in the city—from setting Ava Jerome's (Maura West) car on fire to trying to get involved with serial killer Ryan Chamberlain (Jon Lindstrom).
Although Esme might be a villain on General Hospital, McCoy recently revealed that Pohl is not at all like her character.
"Will I ruin "Esme's" image if I tell you that Avery is LITERALLY the sweetest and coolest girl ever?" McCoy tweeted in response to a fan who said they did not like Esme. She also wrote the hashtags #sorrynotsorry and #greatacting.
In another tweet, McCoy raved about the actresses on General Hospital in general. She said, "The women of #GH, both behind and in front of the camera, have the most generous and kindest of hearts."
What is coming up for Josslyn and Esme?
RELATED: 'General Hospital': The Funny Reason Eden McCoy's Mom Loves Her Role on the Show
Both Josslyn and Esme seem to have a lot in store for them on the show.
Josslyn's family is currently experiencing a shake-up. Carly recently became a leader of the Corinthos family's mob organization after her husband, Sonny Corinthos (Maurice Benard), "died" during an accident. This makes Josslyn a prime target for rival mobs who want to hurt Carly. In fact, she was already approached by Joey Novak, which forced Carly to give her more security. Things seem to have calmed down, but viewers still do not know if Josslyn is truly safe or not.
Meanwhile, instead of being a victim, Esme is wreaking havoc in Port Charles. When viewers were first introduced to Esme in August, she revealed that she was the person who set Ava's car on fire—a secret only she and Spencer knows. Then, when Esme and Spencer visited Spring Ridge Prison, she took an interest in Ryan, who is experiencing locked-in syndrome.
According to sites like Soap Hub, there are speculations that she might be Ryan's daughter. If this is true, it means Esme could have a lot more evil schemes up her sleeve.