'General Hospital': Emme Rylan Is a Mother of 3, But She Actually Never Wanted Kids
Emme Rylan currently plays Lulu Spencer on General Hospital. Viewers of the show might know that Lulu is a mom to two kids: Rocco Falconeri and Charlotte Cassadine.
When Rylan is not working, she has three kids of her own to take care of. Rylan might be one busy mom, but fans might be surprised to know that she never wanted kids growing up. In fact, as Rylan once revealed, she really believe being a parent was out of the question for her.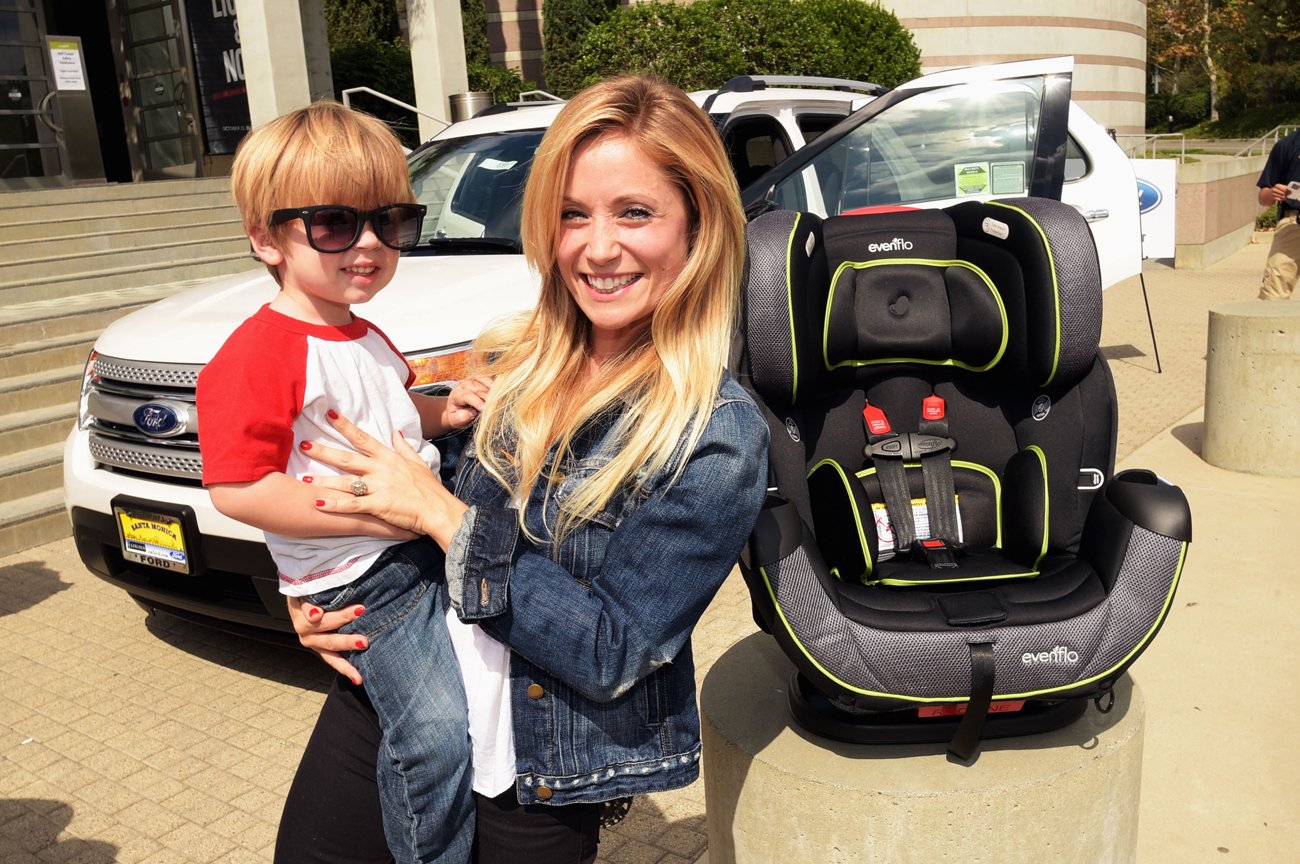 What is Emme Rylan's family like?
Lulu's family tree might look a bit complicated, but Rylan's own family is rather simple.
Rylan is currently engaged to her fiancé Don Money, whom she began dating in the late 2000s. The couple has three children: Jackson (born 2009), Levi (born 2011), and Dakota (born 2017).
Rylan and Money have been engaged for several years now, but the two of them will not be walking down the aisle anytime soon. As Soap Opera Spy reported, Rylan feels the engagement is a big enough commitment that marriage is simply not necessary for their relationship.
"Once we were engaged, I was good to go," Rylan said. "I know he wants to marry me, so that's enough for me. I know he wants to. He knows I want to. There. It's like were married, right?"
She added: "We're never going to get married, and it's all on me. I couldn't care less."
Emme Rylan never envisioned kids in her life growing up
Although it's not clear if Rylan ever envisioned marriage for herself growing up, she has shared that she really did not think she would ever become a mother. In 2018, Rylan revealed that she always imagined she had to choose between a family and a career, and Rylan decided to choose the latter.
"I grew up in a really small town where people had kids really young; that was just kind of the way of life," she told Soap Opera Digest. "My perception of that as an 18-year-old was that either you chase your dreams or you stay home and have kids. And so somehow I just thought, 'Well, if I move to New York and chase my dream, then I'm not doing kids.'"
Later on, Rylan learned that "you can actually have a job that you love and have a family." It's clear she has not looked back since.
How has motherhood been treating Emme Rylan?
While Rylan seems content as a mom, she admitted to Soap Opera Digest that things can be chaotic in her household with three kids running around.
Nevertheless, Rylan's fiancé pitches in a lot and makes life a bit easier for everyone. She shared, "He's been so hands-on from day one that I kind of forget that's not the norm," she muses. "He's been so 100 percent a partner. He set the bar high and we could not be living the life that we're living right now without him being all in."
Like many people, parenting has also changed Rylan's outlook on life. Before having kids, Rylan's career took center stage, but now, she told Sopa Opera Digest, "My main job is for my kids to outlive me. That's all I really care about! [Motherhood] changed the way I approach everything in life."