'General Hospital' Fans Are Over the New Brook Lynn
Sometimes off-screen factors cause the showbiz industry to swap out actors and actresses for roles as needed. It's not unusual for an actor's position to be replaced by a different person, especially on long-run soap operas such as General Hospital.
General Hospital took a short break from filming, and when the cameras began rolling again, fans noticed a couple of significant changes. Lindsay Korman-Hartley recently replaced Kelly Monaco for the role of Sam.
Though some fans actually preferred the temporary replacement for Sam, some fans seem to be having a much harder time accepting the role replacement for the character Brook Lynn.
Actress Amanda Setton typically portrays Brook Lynn on General Hospital. Setton has temporarily stepped back from her role as Brook Lynn and Briana Lane is filling in for her.
Who is Brook Lynn?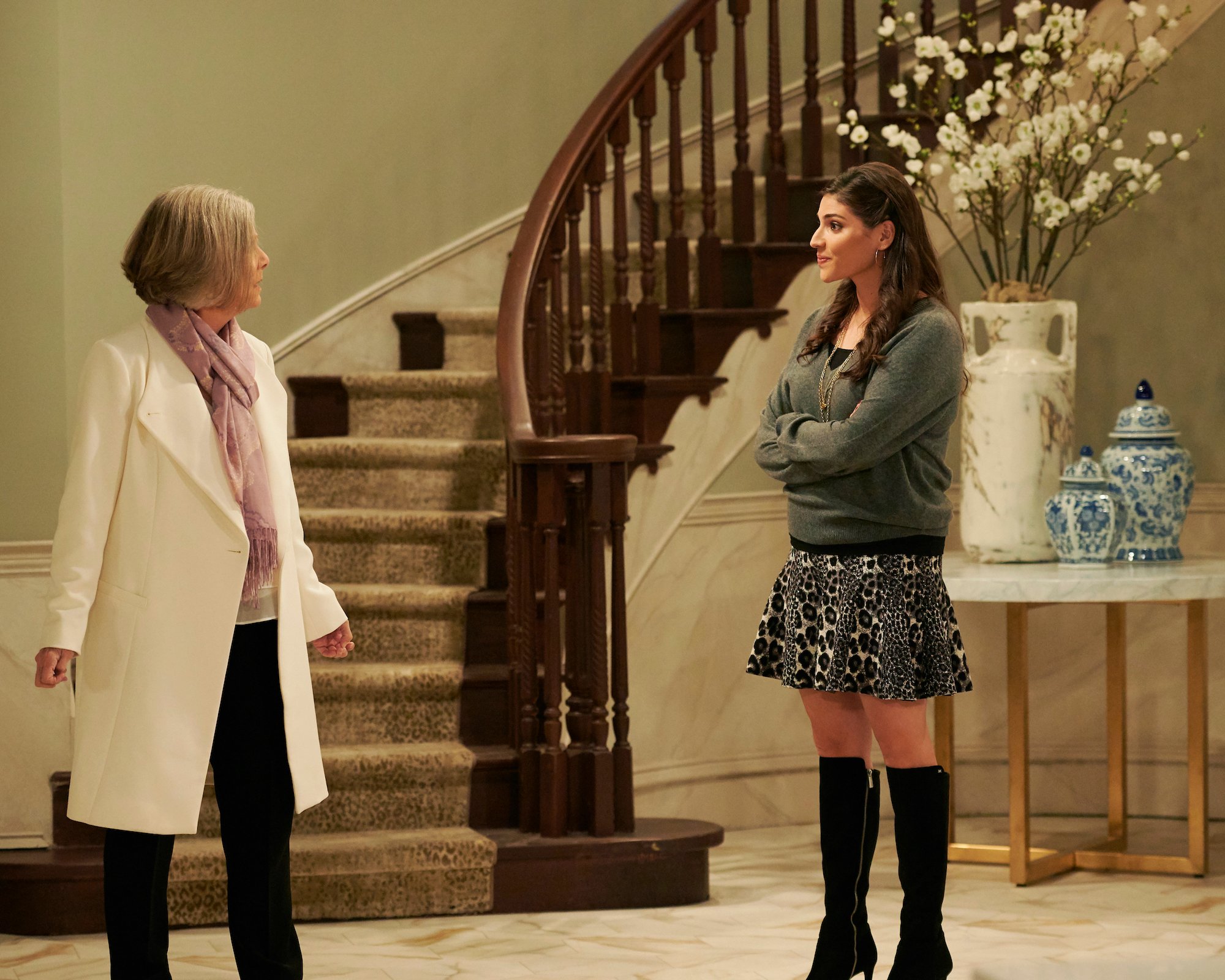 Brook Lynn Quartermaine's estranged parents named her after the well-known New York City borough. The character has a troubled past and often finds herself surrounded by problems and drama.
Brooke Radding initially played the character from 1996 to 2001. Brook Lynn left the show for a few years and then returned, Adrianne Leon played the character from 2004-2006 and again from 2010-2011.
Brook Lynn took an eight-year hiatus from General Hospital. The show explained the character's absence by revealing that Brook Lynn left to pursue a career in music. Setton revived the role of Brook Lynn in 2019.
Even though Setton took over as Brook Lynn just last year, it is 2020, and the changes just keep rolling out. Lane is temporarily depicting Brook Lynn.
Why is there a new actress portraying Brook Lynn?
Setton is currently pregnant with her third child. The 34-year-old actress explained that given the current COVID-19 pandemic and the health implications the virus may cause for her, she would be temporarily absent from the show.
Setton plans to return to her role as Brook Lynn after the birth of her baby. Setton revealed that she is eager to return to the set of General Hospital,  "Brook Lynn is a fierce, feisty, flawed, and lovable character — with a heart of gold… She has a knack for always stirring up and getting into trouble but at her core she truly cares about her family and what's best for them. I will miss her, but only temporarily! Looking forward to stepping back into her shoes soon enough!"
Not everyone is happy with the new Brook Lynn
Several fans believe that Lane appears too old for the part. One fan on Twitter stated, "Is it just me, or does this NuNuBrookeLynn look older? Nothing against the actress of course just thinking that she looks older than BrookeLynn is supposed to be?"
Another Twitter user chimed in with harsh criticism, "They outta line 4 replacing this old looking ass lady with the original Brooke Lynn, the last Brooke Lynn was much sexier, I'm already tired of seeing this dollar store brand of Brooke Lynn."
General Hospital fans seem content with Lane's acting ability. However, many viewers believe the new actress doesn't look to be the same age as the character. One fan spoke up in support of Lane's rendition of Brook Lynn, "This is the best Brook lynn. I like her[.]"
Some fans may be having a difficult time accepting the new actress as Brook Lynn simply because many fans already have a tough time liking Brook Lynn's character. Even before Lane temporarily took over for Setton's Brook Lynn, fans were already debating whether Brook Lynn was hard to like due to the acting ability or due to the show's writing.
Change can be challenging, and it seems like General Hospital fans are having a tough time adjusting to the new Brook Lynn. It's no surprise that fans often grow attached to particular characters played by a specific person.