'General Hospital' Fans Are Sick of All the Sonny Stories
No soap opera has ever focused on just one character, proving this medium as the perfect place for actors to work within an ensemble. General Hospital continues being one of the best examples of this with numerous actors cutting their acting teeth there over the last 57 years.
In more recent years, it seems that the focus is mostly being placed on one central character. And, typical to the show's code, the character is mostly nefarious.
If one wonders who this is, it happens to be Sonny Corinthos. Yes, the Corinthos family seems to have taken the spotlight now, making some fans more than a little upset the ensemble is going by the wayside.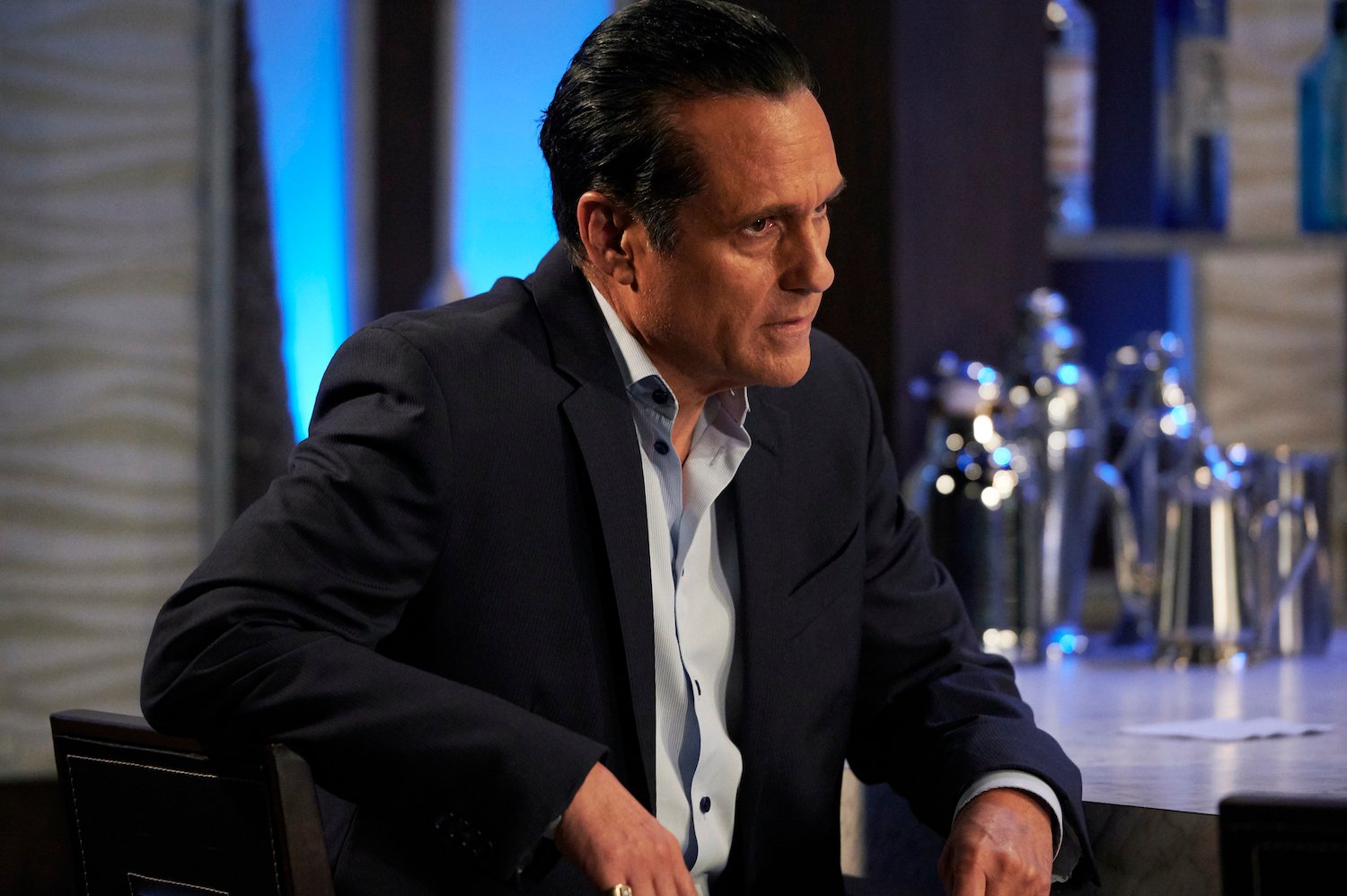 Is it true Sonny Corinthos gets all the major storylines?
Anyone who watches General Hospital regularly may notice Sonny is almost always in the center of most plots. This goes back to 1993 when Maurice Benard first came aboard to play the role.
As a bipolar mob kingpin, Sonny found himself in more than a few predicaments, even more so than probably any typical mob family. Over the years, those stories became more elaborate, if also placing him in the orbit of everything going on.
No doubt writers thought this would go over well since stories about the mafia always hold a public fascination in pop culture. Unlike many mob figures in movies and TV being brought down in the end, though, Sonny Corinthos continually finds a way to worm his way out of every predicament.
All of this continued through the 2019-20 season until coronavirus (COVID-19) forced all soap operas to temporarily halt production. What do fans really want from General Hospital in the way of stories when they resume?
Fans want more ensemble work from the 'General Hospital' cast
Based on the above Twitter comment from a fan, the Sonny character is arguably getting too much of a central focus. On that Twitter account, the person started a poll asking whether General Hospital should continue focusing on Sonny (and Maurice) or go back to being the ensemble show they were since the beginning.
Overwhelmingly, the results showed 92% want more ensemble work over so many Sonny stories. One thing to note is these feelings go beyond just social media. Many soap opera analyst sites are starting to talk about the show's Sonny-centric sensibility lately. In the comment sections, some fans are starting to call out Sonny's story dominance.
For instance, Soap Central recently published a piece about how General Hospital turned to rerun compilation shows to fill out the coronavirus (COVID-19) production hiatus. One of those was a series of episodes wrapped around, yes, Sonny's most memorable moments.
Someone in the comment section noted: "A special Sonny episode? It's not actually the case 250 episodes/year? Seriously, the show needs to focus on better characters!" Countered another commenter: "Agree, it's too much of Sonny. Focus on another character PLEASE."
Will the 'General Hospital' writers listen to the fans?
Maybe a few comments from social media are not indicative of the entire scope of General Hospital viewers. Yet according to the above Twitter comments, some fans would rather see Sonny's kids in more stories than their own father.
All of this might look unusual seeing a nearly 60-year-old man continue being such a fascination on daytime TV. Perhaps the infatuation with classic mob movies helped this along.
Since General Hospital has always been a springboard for young actors to make a name for themselves, it makes sense fans would want to see them gain more plots than the typical. Otherwise, it might look like the mob has taken over daytime soaps, something everyone has to hope is not reality.