'General Hospital': Fans Are Split Over Cyrus Renault
Daytime soap opera fans are some of television's fiercest enthusiasts and harshest critics. General Hospital is one of daytime television's longest-running shows too. The storylines are dramatic, the characters are loveable, and situations keep viewers on the edge of their seats. More recently, with the introduction of one character, in particular, General Hospital fans are taking to social media with predictions, support, and critiques.
Cyrus Renault is making moves as one of General Hospital's latest Port Charles threats. The mobster villain is sending chills down the spines of many on the show, from Sonny Corinthos to Laura Collins. And fans are weighing in on a recent episode's chain of events. Following the Twitter feed responses, it's clear there are two camps: team Sonny and team Cyrus.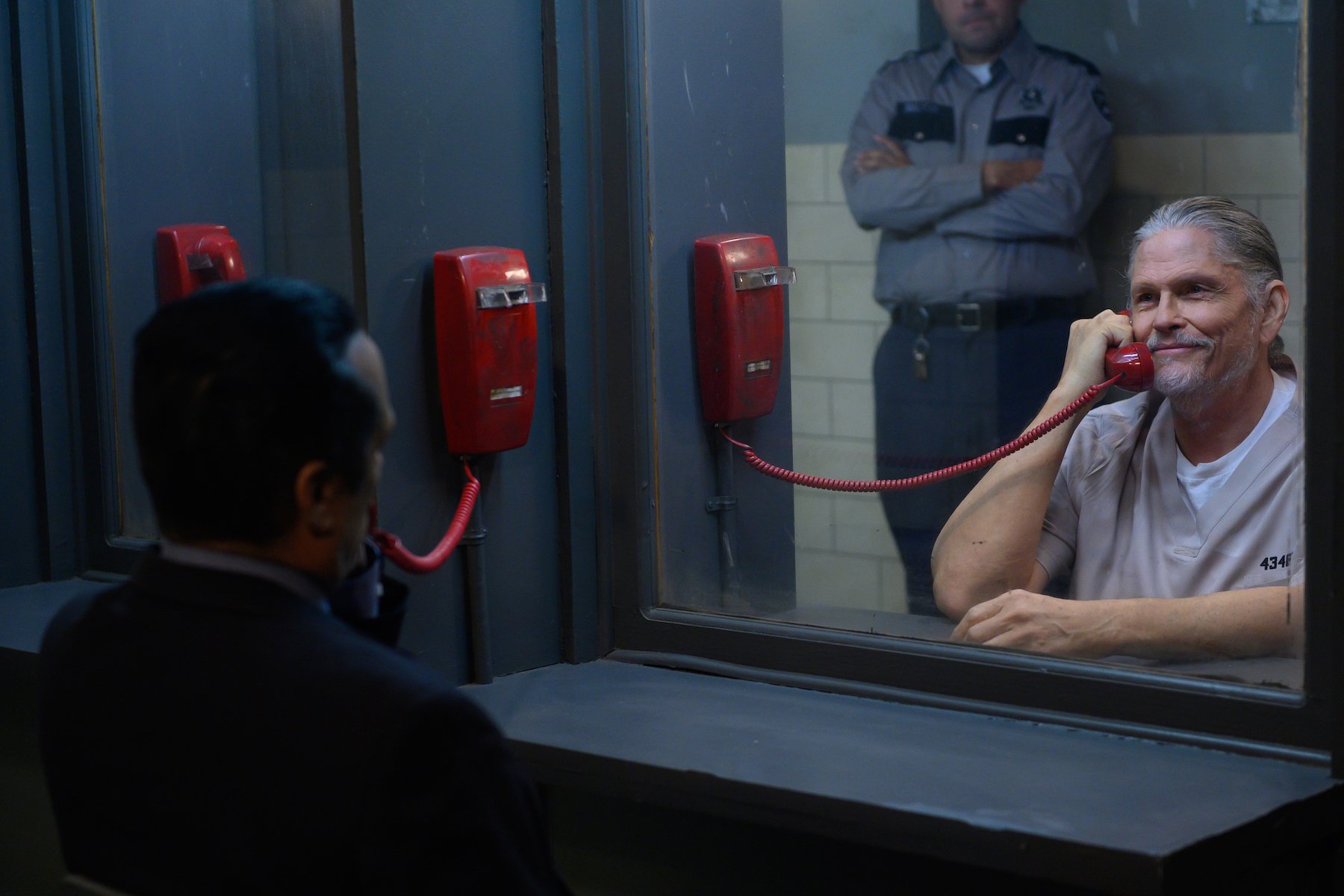 A little history about Cyrus Renault
Cyrus Renault is a Pentonville prison inmate, with no fear and dangerous ties. He poses a serious threat and challenge to Sonny Corinthos and the authority he already enjoys in Port Charles. Renault is a drug-running villain who's operated things from his prison cell for nearly a decade, according to Soaps In Depth. Corinthos may not have taken Renault seriously enough, though, and left Jason Morgan in charge of discovering who was behind the gunman and shooting at the Corinthos Coffee warehouse.
Cyrus Renault is entangled with a host of characters right now
Cyrus Renault may be gearing up for war with Sonny Corinthos, but there are other characters entangled in his web, too. The drug-running mobster is also believed to have played a part in the mysterious deaths of Marcus Taggert and Jordan Ashford's fellow officers. Cyrus Renault is also behind the kidnapping of Taggert's daughter, Trina Robinson, and Cameron Webber. It was during their rescue Taggert was shot. Cyrus Renault also has had run-ins with Laura Collins, the mayor of Port Charles, who had Renault put in solitary confinement to stop his prison-based business operations. Add a little blackmail with Jordan Ashford, and now Cyrus Renault is free on an overturned conviction.
Fans are split over what to think
Fans are lighting up the Twitter feeds with their thoughts on the latest episode, and it's clear they're split into two camps. Some are thrilled that General Hospital has a scary and worthy villain. Others are claiming the mob storyline has run its course. With tweets in support of Cyrus, and others rooting for "team Sonny," the on-screen war feels like it's transcending into a rivalry among viewers too.
Where have you seen the actor before?
Whether you're rooting for Sonny Corinthos or Cyrus Renault, most can agree that the actor behind Renault is top-notch. And he may look familiar to you. Jeff Kober has an impressive resume of acting in film and television, reports Soap Hub. And he's no stranger to portraying a bad guy either. You may remember him in various roles from NCIS: Los Angeles, Sons of Anarchy, China Beach, and Falcon Crest. Kober was originally planned to make his General Hospital debut at the end of January this year. But a few preemptions pushed things back, and he officially appeared on February 6, 2020.
The stage is set, and tension mounts for what some fans consider the ultimate rivalry. The war between Sonny Corinthos and Cyrus Renault continues to escalate. Some fans are elated at the prospect of a strong villain behind the desk, pulling the strings. Others are chiming in with exaggerated yawns, citing no one is bigger than the legendary Sonny Corinthos. Both teams will have to stay tuned to find out what happens next and see just how dangerous Cyrus Renault ends up being for the residents of Port Charles.